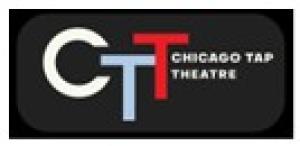 Chicago Tap Theatre (CTT),  after a successful celebration of Chicago Tap during its  20th anniversary session, the company is pleased to  announce the 2023-2024 season and also highlight Jennifer Yonally and Dancer Molly Smith's new roles at Chicago Tap Theatre.  Due  to a Chicago Arts Recovery Program Grant from the City of Chicago Department of Cultural Affairs & Special Events, CTT has been able to hire Jennifer Yonally as the first executive director of Chicago Tap Theater and  promote Smith to a full-time position as operations and community engagement director.  Yonally became a founding dancer of Chicago Tap Theatre and was also  business manager before assuming her role as executive director. She has been an integral part of the company's development for 20 years. Smith will continue to dance with CTT as well as continue the role as rehearsal director.
"Our 20th anniversary was a huge year for us," said Founder and Artistic Director Mark Yonnaly. "We launched new branding, had world premieres and shifted many responsibilities within the organization to better prepare the company for the future. We continue to Tap boldly into the future with a strong team of full-time staff and dancers. It is with great pride that I collaborate with these artists and watch established and emerging talent help shape the next 20 years of Chicago Tap Theatre."
The 2023-2024 Chicago Tap Theatre season Includes, in chronological order:
Chicago Tap Allstars
Winter Wonderland
Saturday, Dec. 9 at 1 p.m.
Harold Washington Cultural Center, 4701 S. Martin Luther King Jr. Dr.
Tickets are $25 with VIP packages available  at ChicagoTapAllstars.eventbrite.com.
VIP Tickets are $75 and include early entry to watch dancers jam, first choice for seats and a private tour of Reggio "the Hoofer" McLaughlin's extensive Tap Dance traveling museum from Reggio.   
Chicago Tap Allstars' Winter Wonderland includes Chicago Tap Theatre, M.A.D.D. Rhythms and some of Chicago's finest independent tap dancers, as well as young performers following in their footsteps. The artists will gather at the Harold Washington Cultural Center for a Tap holiday performance commemorating the holidays with dances themed to Hanukkah, Christmas, Kwanzaa and the winter season.
Chicago Tap Theatre presents
Liaison
Friday, March 8, 2024 at 7 p.m., Saturday, March 9, 2024 at 7 p.m. and Sunday, March 10, 2024 at 2 p.m.
The Den Theatre, 1331 N. Milwaukee Ave.
Ticket price TBD
The spring season kicks off with a new, updated edition of  Liaison, an international program of Tap featuring Chicago Tap Theatre, Tapage of Toulouse, France and Tap Olé of Barcelona, Spain. Language barriers are no match for the universal language of rhythm, as this fifth edition of a CTT favorite returns with all new works and one or two favorites.
NOTE: CTT's annual fundraising gala will immediately follow the Sunday, March 10 performance.
Chicago Tap Theatre presents
Can you Hear Us Now: The Queer Tap Dance Revolution
The Edge Theatre, 5451 N. Broadway Ave.
Thursday, June 20, Friday, June 21, Saturday, June 22 at 7 p.m. and Sunday, June 23, 2024 at 2 p.m.
Ticket price TBD
CTT Rehearsal Director Molly Smith takes the lead of their first show. Celebrating Pride Month and inspired by Molly's vision, Molly Smith, Mark Yonally, Sterling Harris, and the dancers of CTT will create work that honors and is inspired by the breath and history of queer tap dance artists and jazz musicians. 
Chicago Tap Allstars
National Tap Dance Day Weekend
May 25 and 26, 2024
Chicago Tap Theatre is proud to be a co-founder of Chicago Tap Allstars with M.A.D.D. Rhythms. Chicago Tap Allstars is a collaboration bringing unity and connection across the entire Tap community. May 25 is National Tap Dance Day and Chicago Tap Allstars marks the occasion with a weekend of events and classes.
Chicago Tap Theatre on Tour
Throughout 2023 - 2024, Chicago Tap Theatre continues to tour a variety of productions. For the most recent tour additions, go to ChicagoTapTheatre.org.
Current Tour Schedule includes:
Tuesday, Nov. 7 at 7:30 p.m.
Hulman Center at Indiana State University
Terre Haute, IN
Friday, Dec. 8 at 8 p.m.
Performing with The Chicago Gay Men's Chorus in The Big Four
Auditorium Theatre Chicago
Chicago, IL
Sunday, Dec. 10 at 3 p.m.
Performing with The Chicago Gay Men's Chorus in The Big Four
The North Shore Center for the Performing Arts
Skokie, IL
Saturday, Feb. 10, 2024 at 7 p.m
Elgin, IL
Saturday, Feb. 17, 2024 at 7:30 p.m
Doudna Fine Arts Center at Eastern Illinois University
Charleston, IL
Saturday, May 11, 2024 at 7:30 p.m.
Dorothy Menker Theater/Fine and Performing Arts Center at Moraine Valley Community College
Palos Hills, IL
Special Appearances:
Chicago Gay Men's Chorus Holiday Show
Friday, December 8  *  Auditorium Theatre
Sunday December 10  *  North Shore Center for the Performing Arts
ABOUT CHICAGO TAP THEATRE
Founded in 2002, Chicago Tap Theatre is a growing and vibrant dance company dedicated to preserving the quintessentially American dance form of tap while taking it to the next level of creativity, innovation and quality. CTT performs exclusively with live music provided by some of Chicago's finest musicians playing everything from Duke Ellington to David Bowie and many artists in between. Under the dynamic direction of master teacher and performer Mark Yonally, CTT has gained a loyal and sizable following in Chicago and continues to tour both nationally and internationally. Having pioneered the "tap opera" format, which tells stories with compelling characters and intriguing plots, CTT has used the language of tap dance, live music and narration to move audiences for more than 20 years.
The 2023 - 2024 season is partially supported by a Chicago Arts Recovery Program grant from the City of Chicago Department of Cultural Affairs