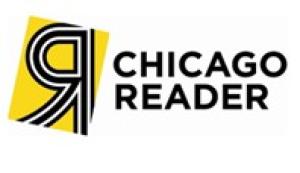 On November 30, the Reader Institute for Community Journalism (RICJ), the nonprofit publisher of the legendary Chicago Reader newspaper, will host its 50ish UnGala at the Museum of Contemporary Art. A VIP reception will be held from 6-7 PM, followed by the main event, which will run until 11:30 PM. The MCA is the presenting sponsor for this benefit.
The UnGala will be a complete museum takeover coinciding with MCA's new exhibit, Forecast Form: Art in the Caribbean Diaspora, 1990s–Today. The event will feature a variety of arts and entertainment that brings the Reader experience to life, including top local DJs, musicians, drag stars, dancers, puppets, balloon artists, and more.
The Reader Institute for Community Journalism is a 501(c)(3) nonprofit. The Reader also works to uplift the local community journalism ecosystem through its Chicago Independent Media Alliance, which advocates for more resources for the entire sector.
To purchase VIP tickets: secure.actblue.com/donate/50ishdonations
To purchase general tickets: chicagoreader.com/50ish
For more information on the event: chicagoreader.com/reader/reader-events/50ish-ungala-celebration/
The Museum of Contemporary Art Presents: 50ish, The UnGala
Where: The Museum of Contemporary Art
220 East Chicago Avenue
Chicago, IL 60611
When: Wednesday, November 30
6 - 7 PM: VIP Reception
7 - 11:30 PM: Main Event
What: 50ish is a whole museum takeover and art party celebrating the Chicago Reader's 50th anniversary and Chicago's best arts and entertainment.
Dress: Free and freaky / creative cocktail / you-do-you, but make it fabulous
Tickets: $15 - $1,000 ($250 and up are invited to the VIP reception)
With:
Three levels of entertainment and fun

A VIP reception with a private viewing of the MCA's new show: Forecast Form: Art in the Caribbean Diaspora, 1990s–Today, passed hors d'oeuvres, special cocktails, and Reader anniversary swag

Performance art and entertainment curated by the Reader arts team

Two stages with music, live art, and dance

Raffles with amazing prizes

Photo booth by GlitterGuts

50ish Anniversary merch

10% off at the MCA store (open until 8:00 p.m.)

And much more!
Emceed by: Scott Duff, Stand-Up Comedian and Host of Out Radio
 
Featured Artists:
Angelique Monroe - performance

Batty Davis - drag artist

Blue Alice - dance and performance

Chad the Bird - puppetry

Cristal Sabbagh and Shalaka Kulkarni - butoh, performance, and movement 

Debbie-Marie Brown - alternative emo soul

DJ Flores Negras - cumbia dance

DJ Scary Lady Sarah - goth 

Heavy Crownz - hip-hop

Lucy Stoole - drag artist

The Neo-Futurists - performance art

Ratso - puppetry

AJ Sacco - magician

Shawnee Dez - alternative R&B and soul

Sildance/AcroDanza presents Ellas y Yo Mexicanas - dance

Smarty Pants - balloon artist

Stylin' Out Crew - hip-hop and breakdancing

DJ Velcro Lewis - old school R&B 
Presenting Sponsor
Sponsors
Koval
Epic Gourmet Popcorn
Half Acre
The Darrell R. Windle Charitable Fund and Polo Inn
CFL Workforce and Community Initiative
Miriam U. Hoover Foundation
Quarterfold LLC
Pritzker Pucker Family Foundation
The John D. and Catherine T. MacArthur Foundation
The Joseph and Bessie Feinberg Foundation
Elevate
Fifth Third Bank
Borst Accounting Solutions
Lloyd A. Fry Foundation
Cann
 
Event Committee (list in formation)
Chairs
Christie Hefner
Kenneth W. O'Keefe and Jason Stephens 
Bill Rossi and Dan Earles
Darrell R. Windle and Dave Samber
Co-chairs
Evette Cardona and Mona Noriega
Michael Leppen
Gigi Pritzker
Bob Reiter
Eileen Rhodes
Adele Smith Simmons
Julia Stasch
 
Host Committee
Roxanne Decyk and Lew Watts
Eve L. Ewing
Janice Feinberg, PharmD, JD
Vanessa Fernandez
Rena Henderson Mason
David Hiller
Simone Koehlinger and Lora Branch
Reese Marcusson 
Michael Mock
Sharon Mylrea
Diane Pascal
Bruce Sagan and Bette Cerf Hill
Nan Schaffer and Karen Dixon
Lilly Wachowski