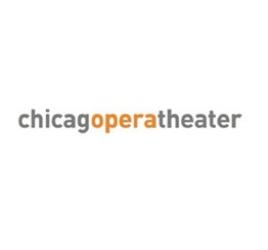 Chicago Opera Theater announces 50th Anniversary season in 2023/24 
·       Soldier Songs, a one-man heavy metal-classical fusion song cycle by David T. Little performed by Nathan Gunn, October 5, 2023
·       The Nose, Chicago Premiere of the satirical Russian masterpiece in a new production by Francesca Zambello, December 8 & 10, 2023
·       Book of Mountains and Seas, presented in partnership with the Chicago International Puppet Theater Festival, an opera based on Chinese mythology, January 27 & 28, 2024
·       Platée, a sparkling and hilarious gem of the French Baroque, March 8 & 10, 2024
·       The Weight of Light, COT's fifth Vanguard Opera, by composer Gillian Rae Perry & librettist Marcus Amaker, April 27, 2024
·       Before It All Goes Dark, the World Premiere Tour by legendary opera duo Jake Heggie and Gene Scheer, May 25 & 26, 2024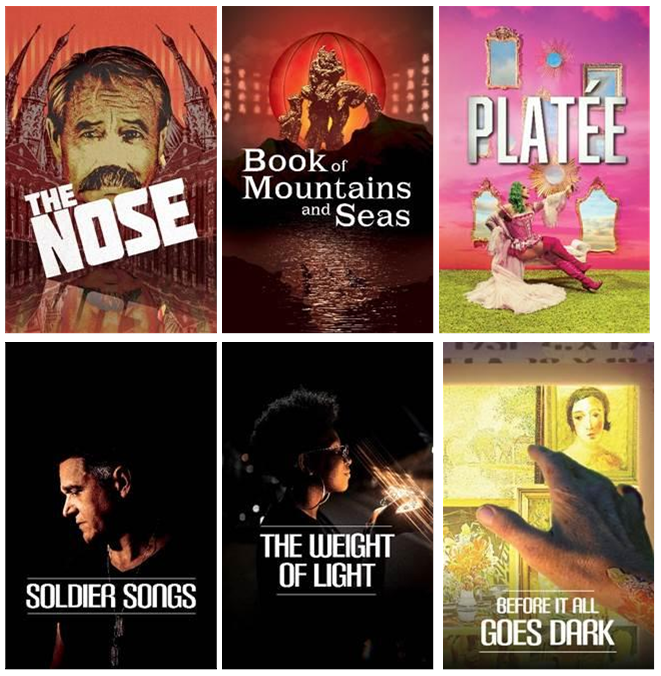 Chicago Opera Theater (COT), Chicago's foremost producer of new and reimagined opera, proudly announces its 50th Anniversary season in 2023/24. Reflecting on the company's first fifty years, the golden anniversary offers all the hallmarks that have made COT a staple in the Chicago community and the greater opera world including World Premieres, boldly reimagined classics from the opera canon, and underperformed masterpieces.
Kicking off the mainstage season is the farcical critique of Russian bureaucracy by Dimitri Shostakovich, The Nose, in a new production by Francesca Zambello and conducted by COT's own Elizabeth Morse and Genius Music Director Lidiya Yankovskaya. Next is the Midwest Premiere of Book of Mountains and Seas by composer/librettist Huang Ruo, a production that marks COT's first partnership with the Chicago International Puppet Theater Festival. Closing out the regular season is a fresh take on a frothy jewel from the French Baroque, Jean-Philippe Rameau's Platée.
In addition to the main stage season, COT will present three additional special events. First is Soldier Songs, a genre-blending one-man show starring internationally acclaimed bass-baritone Nathan Gunn.  In the Spring, COT presents its fifth Vanguard Opera, The Weight of Light by Vanguard Composer Gillian Rae Perry with a libretto by acclaimed poet laureate Marcus Amaker. A grand 50th Anniversary Gala will follow the Vanguard Concert-Premiere on April 27. Finally, commissioned and produced by Music of Remembrance, COT will present Before It All Goes Dark, a brand-new opera by the iconic operatic team of Jake Heggie and Gene Scheer based on a true story reported by former Chicago Tribune columnist Howard Reich.
"This celebratory season showcases what COT does best," said Yankovskaya. "We'll present works by three of today's most celebrated living American composers, two World Premieres, a rarely performed French Baroque masterwork, and Shostakovich's anti-tyrannical The Nose – shockingly, in its first time before Chicago audiences. We will also be developing the fifth opera of our Vanguard Initiative, a program that gives voice to the creators defining the future of opera."
Subscriptions for COT's 50th Anniversary Season are on sale now, and single tickets will be available for purchase this summer and fall. Mainstage early bird subscriptions start at $98 for all three operas. Only subscribers may add special events at this time.  Subscriptions are available at cot.org/season or by calling 312-704-8414.
Looking beyond the 50th Anniversary, COT is thrilled to announce a future commission from Vanguard Opera Composer Program alumna Stacy Garrop and longtime collaborator Jerre Dye currently slated for the 2024/25 Season. This follows the successful premiere of the duo's work, The Transformation of Jane Doe, which was the inaugural Vanguard program commission released as part of COT's record-breaking 2020/21 Digital Season. COT remains committed to advancing the art form by commissioning and presenting mainstage world premieres.
2023/24 Season
Soldier Songs – Chicago Premiere
October 5, 2023 @ 7:00 p.m.
Epiphany Center for the Arts, 201 S Ashland Ave.
Launching the 50th anniversary season is the Chicago Premiere of Soldier Songs with music and libretto by David T. Little. Drawing from recorded conversations with veterans, the work combines classical music and heavy metal in a theatrical cantata that follows the life of a soldier in three phases: Youth, Warrior, and Elder.  The highly charged monodrama, with its driving music and unflinching libretto, offers a compelling and honest depiction of the psychological impact of war. Illinois' own Nathan Gunn stars in this powerful and haunting piece conducted by Yankovskaya.
Audience members can enhance their experience with a VIP package including reserved cabaret table seating, and a post-show reception with Nathan Gunn.
By arrangement with Hendon Music, Inc., a Boosey & Hawkes company, publisher and copyright owner.
The Nose – Chicago Premiere
December 8, 2023 @ 7:30 p.m. & December 10, 2023 @ 3:00 p.m.
Harris Theater for Music and Dance, 205 E Randolph St.
In the past six years, COT has earned a reputation as one of the foremost presenters of Slavic repertoire under the artistic direction of Yankovskaya. COT will celebrate its position in the 2023/24 season by mounting a classic Russian opera that shockingly has never been presented by a professional company in Chicago before.
With music and libretto by Dimitri Shostakovich based on a short story by Nikolai Gogol, Shostakovich's absurdist masterpiece follows a bureaucrat named Kovalyov who wakes up one morning to discover his nose has not only taken on a life of its own but is a high-ranking government official. Kovalyov chases his nose around the streets of St. Petersburg in a hilarious series of events, encountering many quirky characters along the way. With an electrifying avant-garde score and a satirical anti-authoritarian plot, the work is sure to appeal to your scents of humor.
Yankovskaya conducts a new production by legendary director Francesca Zambello. Aleksey Bogdanov stars as Kovalyov, Curtis Bannister as The Nose. The Nose features fellow Harris Theater resident company South Chicago Dance Theatre.
Theater rental and services have been partially underwritten through the support of the Harris Theater for Music and Dance.
Book of Mountains and Seas – Midwest Premiere
January 27, 2024 @ 7:30 p.m. & January 28, 2024 @ 3:00 p.m.
Studebaker Theater at the Fine Arts Building, 410 S Michigan Ave.
Presented in partnership with the Chicago International Puppet Theater Festival, Book of Mountains and Seas examines our modern-day relationship with the natural world. Four ancient Chinese fables centered around the creation and destruction of the earth are uniquely told by a company of 12 singers, two percussionists, and six puppeteers with staging by celebrated puppeteer Basil Twist.
Librettist and composer Huang Ruo's vibrant and inventive score, which draws inspiration from Chinese folk music, breathes new life into the ancient stories. A Beth Morrison Projects Production, the work conducted by Miles Lallemant will feature the singers of Ars Nova Copenhagen singing in a mixture of Chinese and invented language.
Platée – Chicago Premiere
March 8, 2024 @ 7:30 p.m. & March 10, 2024 @ 3:00 p.m.
Studebaker Theater at the Fine Arts Building, 410 S Michigan Ave.
This charming French Baroque opera tells the story of Platée, a self-absorbed water nymph who believes she is desired by all. She sets her sights on the powerful Jupiter, who happens to have a very jealous wife. The gods hatch a plan to cure Jupiter's wife Juno of her envy, unfortunately, at Platée's expense. This fantastical production is a satirical commentary on the repercussions of vanity and ego.
A rare comedy from this era of French opera, Platée is by composer Jean-Philippe Rameau and librettist Adrien-Joseph le Valois d'Orville. The score calls for a tenor to be cast as the egotistical and naïve leading lady. Taylor Stayton stars as the titular nymph, Gary Thor Wedow conducts and Chas Rader-Shieber directs. Platée also features A&A Ballet.
A Des Moines Metro Opera production.
The Weight of Light – Concert Premiere
April 27, 2024 @ 5:00 p.m.
Epiphany Center for the Arts, 201 S Ashland Ave.
COT premieres its fifth full-length opera developed and commissioned as part of its industry-leading Vanguard Initiative. A child inherits a magical ability which allows them to speak with objects. Their mother, who shares the same ability, does not see it as a gift but as a source of shame. Both child and parent learn to navigate their powers and the responsibilities that come with them in this heartwarming original coming-of-age story.
The opera is composed by Vanguard Composer Gillian Rae Perry to a libretto by poet Marcus Amaker. The singers in this semi-staged Concert Premiere come from the COT Young Artist Program in partnership with the Chicago College of the Performing Arts at Roosevelt University.
The Vanguard Initiative is supported by a generous grant from the Mellon Foundation.
50th Anniversary Gala
April 27, 2024- Immediately following the performance of the Vanguard Opera
Venue West, 221 N Paulina St.
Toast to COT's milestone anniversary with a celebratory 50th Anniversary Gala following the performance. This festive landmark event is chaired by Henry Fogel.
Music of Remembrance: Before It All Goes Dark – World Premiere Tour
May 25, 2024 @ 7:30 p.m. & May 26, 2024 @ 3:00 p.m.
Studebaker Theatre at the Fine Arts Building, 410 S Michigan Ave.
This World Premiere, commissioned and produced by Music of Remembrance, an organization dedicated to remembering the Holocaust through music, is based on the true story reported by Chicago Tribune columnist Howard Reich about an ailing Vietnam war veteran who learns he is the heir to a priceless art collection stolen by Nazis. His arduous voyage to Prague in search of his inheritance leads him to embrace an identity that had been hidden from him, and through art he discovers a deeper truth in his life. 
Newly composed by the most prominent duo in contemporary American opera, composer Jake Heggie and librettist Gene Scheer, the production features singers Ryan McKinny and Megan Marino. The English language production is conducted by Joseph Mechavich and directed by Erich Parce.
About Chicago Opera Theater
Chicago Opera Theater is a company laser-focused on living its values: expanding the tradition of opera as a living art form, producing high-quality works new to Chicago audiences, identifying top-tier casts and creative talent at the beginning of grand operatic careers, and following through on commitments to equity and access – behind the scenes, on the stage, and in the audience. Since its founding in 1973, COT has grown from a grassroots community-based company to a national leader in an increasingly vibrant, diverse, and forward-looking art form. COT has staged over 155 operas, including 81 Chicago premieres and 47 operas by American composers. COT Music Director Yankovskaya is one of only two women to hold the title of music director at a multimillion-dollar opera company in the United States. Meaghan Stainback Smallwood serves as Interim General Director.
The Vanguard Initiative, Founded in 2018 and celebrating its fifth anniversary this Spring, is COT's fully comprehensive program for composers ready to delve into the world of opera. This immersive two-year residency includes participation in all COT productions, sessions with top industry leaders, extensive study of repertoire and vocal writing, and direct insight into administrative and other behind-the-scenes processes, culminating with the development of a full-length opera commissioned by the company. The program is guided and overseen by Elizabeth Morse and Genius Music Director Lidiya Yankovskaya, with Composer Advisors Jake Heggie, Kamala Sankaram, and Gene Scheer. The program has renewed funding from the Mellon Foundation for the 2023/24 season. The 2023/24 Vanguard Composers are Gillian Rae Perry (second year) and Carlos R. Carrillo (first year).
Chicago Opera Theater's 2022/23 season continues with the Concert Premiere of this year's Vanguard opera The Cook-Off by Vanguard Composer Shawn Okpebholo and librettist Mark Campbell May 11 at 7:30 p.m. at the Athenaeum Center for Thought & Culture, 2936 N Southport Ave. Then on May 27 at 7:30 p.m. and May 28 at 3:00 p.m. at the Athenaeum Center, COT partners with Music of Remembrance for the Chicago Premieres of two one act operas by Heggie and Scheer Another Sunrise and For a Look or a Touch presented as a double bill featuring singers Ryan McKinny and Caitlin Lynch with actor Curt Branom.
For more information on Chicago Opera Theater productions, visit chicagooperatheater.org/