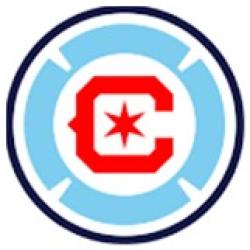 Chicago Fire FC continues its push to the postseason with a midweek matchup against longtime rival Columbus Crew on Wednesday, Sept. 20 at 6:30 p.m. CT at Lower.com Field in Columbus, Ohio. The match will be broadcast live and available to fans for free on MLS Season Pass on Apple TV. Wednesday's contest will also be transmitted locally in English on wlsam.com and in Spanish on TUDN 1200 AM. 
Following a scoreless draw against CF Montréal on Saturday evening, the Fire find themselves two points out of the final playoff spot with six matches remaining in the regular season. Wednesday's matchup marks Chicago's 75th all-time regular season meeting with the Crew, with the Fire holding a 27-24-23 record against their longtime rival. 
The midweek contest also marks the second and final time the two sides will meet in the 2023 regular season, with Columbus previously defeating Chicago 2-1 on July 10 at Soldier Field. The match saw Designated Player Xherdan Shaqiri score his first goal of the 2023 season, before a late goal from the Crew lifted the Ohio-based side to three points over Chicago.  
Following Wednesday's away contest, the Fire will return to the lakefront on Saturday, Sept. 23 for a matchup against the New England Revolution at Soldier Field as the Club celebrates its annual Hispanic Heritage Night. Set to begin at 7:30 p.m. CT, the match against New England is one of three remaining home fixtures for the Fire in the 2023 regular season and the final meeting between the two teams in League play this season. The Fire and New England's previous matchup on May 27 featured a six-goal thriller in a 3-3 tie at Gillette Stadium. Chicago leads the overall head-to-head regular season series with a 27-24-19 record, dating back to 1998, including a 17-7-11 record at home.  
Tickets to the match against the Revolution are available for purchase here . The first 5,000 fans to enter Soldier Field will receive the highly anticipated Fire-themed Luchador Mask as part of the night's festivities. 
CHICAGO FIRE FC HEADLINES
Chicago Fire FC Draws CF Montréal 0-0 at Stade Saputo  
Lineup Notes | Chicago Fire FC at CF Montréal 
Chicago Fire FC II Earns Crucial Point Against Orlando City B 
Chicago Fire FC Announces Launch of Nuestro Fire – a Latino-Focused Merchandise Collection 
Fire Academy Product Dylan Borso Named MLS NEXT Pro Rising Star of Matchday 26  
Chicago Fire Academy Opens Their 2023-24 MLS NEXT Regular Season
CHICAGO FIRE FC SCHEDULE
(SEPTEMBER 18-23) 
*Schedule is tentative and subject to change.  
Monday, September 18 
Training at 10 a.m. CT at SeatGeek Stadium 
Tuesday, September 19 
Training at 10 a.m. CT at SeatGeek Stadium
Travel to Columbus 
Wednesday, September 20 
Chicago Fire FC at Columbus Crew at 6:30 p.m. CT at Lower.com Field in Columbus, Ohio
Travel to Chicago 
Thursday, September 21 
Training at 10 a.m. CT at SeatGeek Stadium
Friday, September 22 
Training at 10 a.m. CT at SeatGeek Stadium
Saturday, September 23 
Chicago Fire FC vs. New England Revolution at 7:30 p.m. CT at Soldier Field 
Sunday, September 24 
Off day (First team) 
Chicago Fire FC II at Huntsville City FC at 1 p.m. CT at Joe Davis Stadium in Huntsville, Ala.