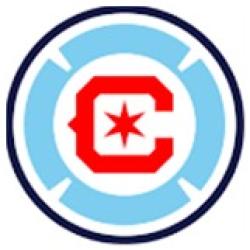 Chicago Fire FC (8-12-9, 33 points) fell 3-0 to the Columbus Crew (14-9-6, 48 points) at Lower.com Field on Wednesday night.
Columbus scored all three goals in the first half, as the home team was awarded consecutive penalty kicks in an eight-minute stretch early in the first half. Striker Cucho Hernández converted his initial attempt from the spot in the eighth minute of play, before finishing another penalty kick in the 16th minute. Hernández then scored his third and final goal of the match on a header from a corner kick in the 23rd minute.
Chicago was forced to make an early substitution when defender Mauricio Pineda went down in the 25th minute. Pineda was replaced by Wyatt Omsberg, who made his first League appearance for the Fire since July 1. Shortly afterward, defender Carlos Terán entered the match for team captain Rafael Czichos at the halftime break, with the German defender being forced to exit due to injury. The Fire would then finish the match with 10 men after midfielder Xherdan Shaqiri was shown a second yellow card in the 66th minute.
Following the result, Chicago sits in 11th place in the Eastern Conference standings, three points below the playoff line with five matches remaining in the 2023 regular season.
NEXT MATCH: The Fire will return to the lakefront on Saturday, Sept. 23 as the Club hosts the New England Revolution at Soldier Field at 7:30 p.m. CT. The upcoming contest will serve as the Club's annual Hispanic Heritage Night and the first 5,000 fans to enter Soldier Field will receive a Fire-themed Luchador Mask as part of the night's festivities. 
Tickets to attend the match are available for purchase here. The match will also be broadcast live on MLS Season Pass on Apple TV and will be transmitted locally on WLS-AM 890 in English and in Spanish on TUDN 1200 AM.
Social: Twitter - @chicagofire, @vamosfire (Hashtags: #CF97 #VamosFire) | Instagram - @chicagofire |  Facebook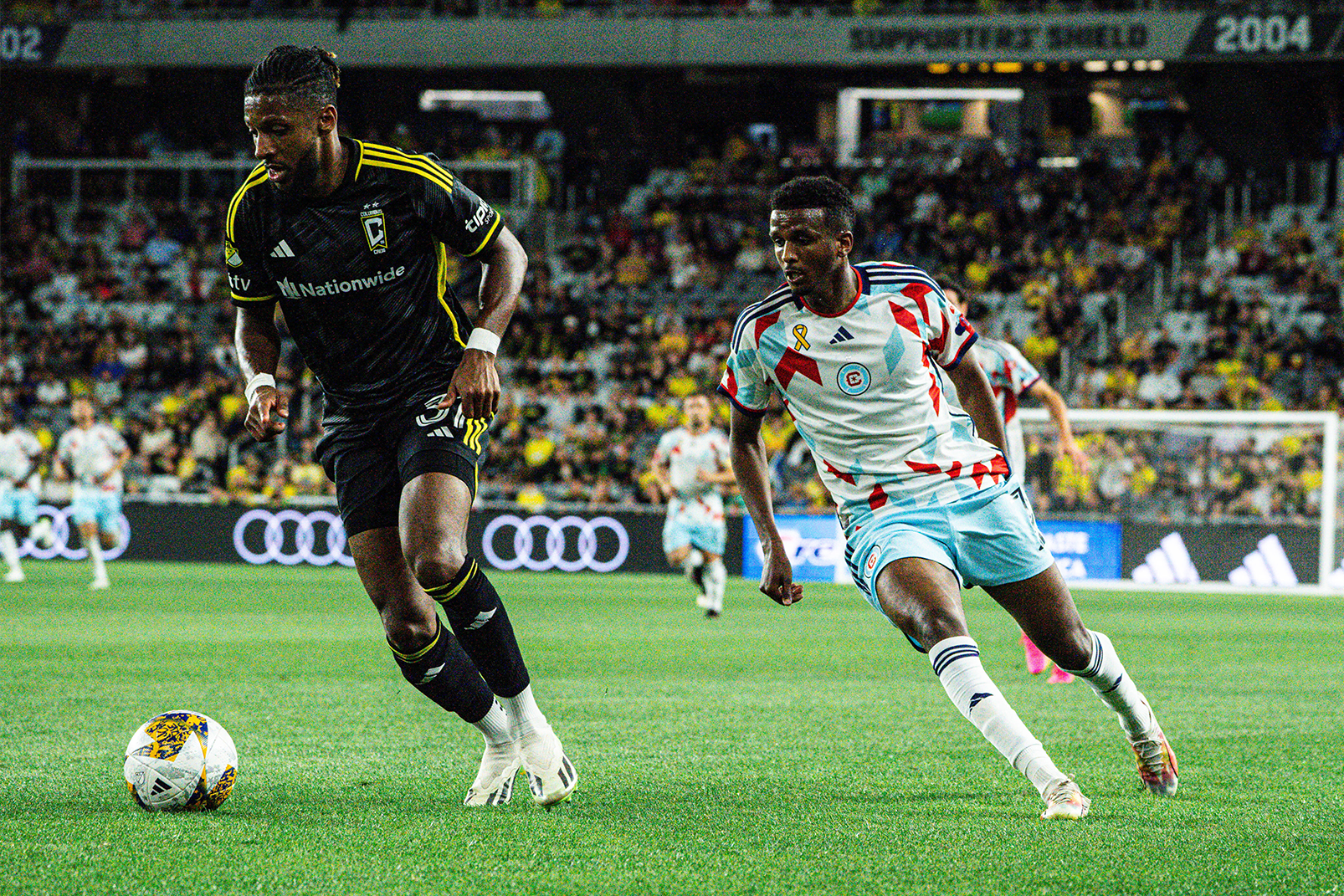 Notes:
With the result, the Fire's all-time regular season record against the Crew now stands at 27-25-23 in 75 matches played since the 1998 season.
Midfielders Javier Casas (right lower leg), Chris Mueller (right upper leg) and Federico Navarro (left upper leg), and forward Victor Bezerra (right lower leg) were not available for selection in tonight's match.
Box Score:
Columbus Crew 3:0 Chicago Fire FC
Goals:
CLB - Hernández (11) (penalty) (WATCH) 8'
CLB - Hernández (12) (penalty (WATCH) 16'
CLB - Hernández (13) (Gressel 6) (WATCH) 23'
Discipline:
CHI - Brady (Yellow Card) 8'
CHI - Souquet (Yellow Card) 13'
CHI - Czichos (Yellow Card) 33'
CHI - Shaqiri (Yellow Card) 44'
CHI - Shaqiri (Second Yellow, Ejection) 66'
CHI - Koutsias (Yellow Card) 72'
CHI - Przybyłko (Yellow Card) 74'
Chicago Fire FC: GK Brady, D Souquet (Dean, 46'), D Pineda (Omsberg, 29'), D Czichos (capt.) (Terán, 46'), D Aceves, M Doumbia, M Giménez (Herbers, 57'), M Haile-Selassie, M Shaqiri, M Torres (Przybyłko, 70'), F Koutsias
Subs not used: GK Richey, D M. Navarro, M Gutiérrez, F Kamara
Columbus Crew: GK Schulte, D Camacho, D Gressel (Farsi, 46'), D Amundsen, D Moreira, M Nagbe (capt.) (Medranda, 82'), M Morris (Zawadski, 46'), M Yeboah, M Matan (Molino, 70", F Hernández (Ramírez, 70'), F Rossi
Subs not used: GK Bush, D Cherberko, M Arftsen, F Russell-Rowe
Stats Summary: CLB / CHI
Shots: 17 / 8
Shots on Goal: 4 / 1
Saves: 1 / 2
Passing Accuracy: 91.9% / 82.4%
Corners: 6 / 3
Fouls: 6 / 14
Offsides: 1 / 2
Possession: 65.5% / 33.5%
Attendance: 20,349
Referee: Ismir Pekmic
Assistant Referees: Claudiu Badea, Justin Howard
Fourth Official: Marcos DeOliveira
VAR: Younes Marrakchi
Assistant VAR: Fabio Tovar
Chicago Fire FC Head Coach Frank Klopas
On the performance…
"Well, I mean, two PKs don't help, and especially the one four minutes into the game. I thought there were moments where we looked good and we gave up another PK, so it became really difficult, and then just on the run of play, just (an) inability to really just mark better in open space, and then pretty quickly, I think it's 3-0. The red card didn't help, the injuries.
Obviously the one thing that's in my mind and thinking about right now, because this game is behind, I think our main focus is Saturday, and besides the loss, obviously the loss of the players that got injured, it becomes extremely difficult for us right now because we are losing some key guys in really crucial moments.
And obviously Arnaud (Souquet) with the yellow, he's going to miss the game on Saturday. He was one away from the suspension, and then the second yellow to Shaqiri, that becomes really difficult now – also with Mauri going down and Rafa. We have to regroup. We are very short but I think it's important that Saturday, we put this game behind us.
But the difficult one for me is those key players that we are going to miss. That's the only thing that's on my mind. But we have to come back and really find a way to come out on Saturday and get the three points, because it's almost a must-win right now."
On how to get the team motivated following a tough stretch of results…
"It's always about the next game, just like in the game, when the most important play in the game is always the next one. And that's been the message all along. I mean, we knew this was going to be a difficult match, but you know, obviously the way it turned out, it really hurts even more.
So it's a short turnaround, and you're right, we tried some different things. You make certain decisions, and now you know, because you know Mauri went down a little bit in the Montréal game. He felt he was good to go, and now that kills us, really hurts the team that he's going to miss (the match on Saturday).
And obviously I was very cautious with Guti, and that's why I really didn't use him because obviously he felt good but he's always talking to the performance team that, you know, he takes a little bit longer to recover, so I didn't want to risk anything with that, especially the way the result was going in the first half.
But the team fought all the way in the end. I think even short-handed, not conceding (in) the second half, was very important, so we got to take that positive away, and again, you know, I know we didn't create much today, it became difficult, but we did have chances. I don't know, it's always about the next play, and I think the mentality has to be that, you know, the ball is going to go in the back of the net in one of these opportunities. It just seems like nothing is going our way right now, and we've just got to stay positive and put this one behind us as quickly as we can.
It's good we are playing again on Saturday, and now it's just about recovery and seeing if there's any hope. I think with Mauri, (there's) no hope for him but we'll have to evaluate Rafa, how he feels day-to-day."
On Wyatt Omsberg's performance in his return to the squad…
"Yeah, definitely, I think it's one position in the back that I think it's very important to have continuity with the players. I mean, if we are playing three games in a week, I think that's one spot, the center-backs, it's an area I don't want to change because that understanding in key moments becomes very important, so I didn't want to change that.
Wyatt is a guy that he gives everything. You know what you're going to get from him. He always trains really well. He's a guy that listens and follows instructions really well. I think he's been training extremely well. That's why when Mauri went down, he was my first option to bring in and we might have to play him and Carlos, depending how Rafa is. The way (Rafa) came out -- I don't want to rule him out yet but I think both players have to be ready.
I think with Wyatt, you know what you're going to get every time he steps on the field. He's an intelligent player, and you know, I think that when I need him, I put him in and I know he can get the job done."
Chicago Fire FC Defender Wyatt Omsberg
On coming into the match down 3-0…
"Yeah, it was always going to be a difficult game playing away, short week against a really good team. From the bench, a couple tough bounces, tough calls, however you want to look at it. We go down early and just maybe started a little bit flat. Just I think in general, just unfortunate.
And then, yeah, you know, Mauricio goes down pretty early, and I think, you know, my mentality was there's probably 15, 20 minutes left, just try and stop the bleeding a little bit and try and limit their chances. Maybe we can steal one before the half. So, I think a tough start for us. I think if we can take any positives, we had a good second half, and we're going to turn the page and focus on Saturday now."
On the preparation needed for the match against the New England Revolution on Saturday…
"I think, just put this one behind us. Tough night overall like I said. We need to think back. Just a couple weeks ago, we were in a really good form. Before Leagues Cup, we had won a lot of games in a row and we won a couple games away in a lot of tough places to play. So I think we know that we have the capability to play with anybody in the League, and I think we just need to start showing it again because it's a critical point in the season and Saturday is a big one for us. We'll just turn the page, put it behind us and get ready for Saturday."
On the support from the traveling Fire fans in attendance in Columbus…
"Yeah, it was huge. Like I said, it's a tough place to play, but we had a good number in that section. We really appreciate it. It's a Wednesday night and we had a lot of people show up, so it was disappointing to not give them a better performance tonight.
We'll try and make things right on Saturday. Our fans have been there through thick and thin, and as of late it's obviously been a little bit more difficult but we're hoping to turn things around starting Saturday, a huge game for us for sure."