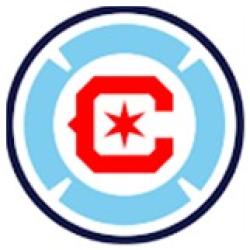 Chicago Fire FC (3-5-8, 17 points) fell 1-0 to FC Cincinnati (12-1-3, 39 points) at TQL Stadium on Saturday night. Playing their third match in the last seven days, the Fire fell behind with seven minutes remaining in the contest when midfielder Luciano Acosta scored his seventh goal of the season. 
The result snapped Chicago's four-match unbeaten run, as the League leaders won their ninth straight match at home. It also marked the Fire's first-ever loss on the road against FC Cincinnati in the regular season head-to-head series, ending a two-match winning streak for Chicago.
NEXT MATCH: Chicago returns home to resume its quest for the 2023 Lamar Hunt U.S. Open Cup against the Houston Dynamo at 7:30 p.m. CT on Tuesday, June 6 at SeatGeek Stadium. Tickets for the Open Cup match are available for purchase here.
Four days later, Chicago will host the Columbus Crew in MLS play at 7:30 p.m. on Saturday, June 10 at Soldier Field. The match will serve as the Club's annual Pride Night and will feature special events, a Pride flag giveaway, and activities planned to celebrate the LGBTQ+ community. The match will be broadcast on Apple TV+, and transmitted locally in English on 890 WLS-AM and in Spanish on TUDN 1200 AM.
Social: Twitter - @chicagofire, @vamosfire (Hashtags: #CF97 #VamosFire) | Instagram - @chicagofire |  Facebook
Notes:
Six changes were made to the lineup that faced Toronto FC in Matchday 16 on Wednesday, May 31 at BMO Field, with head coach Frank Klopas rotating the squad for their ninth match in the last month.
Forward Kacper Przybyłko returned to the 11 after alternating the previous match with Kei Kamara starting up front.
Brian Gutiérrez returned to the XI for the first time May 20 against Atlanta, guiding the attack alongside Georgios Koutsias who started for the third consecutive time.
Jairo Torres made his third start of the season, while Federico Navarro started for a third straight match and Fabian Herbers made his 10th start of the campaign. With his 10th start, Herbers, the team's longest tenured player, has made double-digit starts in each of the last four seasons for the Fire.
Goalkeeper Chris Brady (head), defenders Jonathan Dean (left upper leg), Miguel Navarro (rest), and Carlos Terán (right knee), midfielders Chris Mueller (hip), and Sergio Oregel Jr. (right lower leg) and Mauricio Pineda (concussion protocol) were unavailable for selection tonight.
Box Score:
FC Cincinnati 1:0 Chicago Fire FC
Goals:
CIN - Acosta (7) (Arias, 1) (WATCH) 83'
Discipline:
CHI - Souquet (Yellow Card) 38'
CIN - Miazga (Yellow Card) 54'
CHI - Shaqiri (Yellow Card) 67'
CHI - Haile-Selassie (Yellow Card) 73'
CIN - Barreal (Yellow Card) 89'
Chicago Fire FC: GK Richey (capt.), D Souquet (Czichos, 69'), D Omsberg, D Burks, D Aceves, M Herbers, M F. Navarro (Haile-Selassie, 62'), M Torres, M Gutiérrez (Shaqiri, 62'), F Koutsias (Kamara, 62'), F Przybyłko (Giménez, 46')
Subs not used: GK Gal, D Ostrem, M Casas Jr., F Rodriguez
FC Cincinnati: GK Celentano, D Powell, D Miazga, D Mosquera, D Gaddis (Arias, 70'), M Angulo (Moreno, 60'), M Nwobodo, M Kubo (Vazquez, 60'), M Acosta (capt.) (Pinto, 86'), F Barreal, F Ordonez (Badji, 61')
Subs not used: GK Kann, D Hagglund, D Murphy, M Pinto, F Valenzuela
Stats Summary: CIN / CHI
Shots: 17 / 6
Shots on Goal: 1 / 0
Saves: 0 / 0
Passing Accuracy: 85% / 83.5%
Corners: 7 / 5
Fouls: 13 / 7
Offsides: 1 / 4
Possession: 51.6% / 48.4%
Attendance: 25,513
Referee: Chris Penso
Assistant Referees: Lyes Arfa, Justin Howard
Fourth Official: Calin Radosav
VAR: José Carlos Rivero
Asst. VAR: Thomas Supple
Chicago Fire FC Head Coach Frank Klopas
Thoughts on the overall performance, especially given some of the challenges the team is facing with congested fixtures and injuries…
"Yeah, I felt like we deserved more out of the game, definitely. I was proud of the way the team played. We had to rotate certain guys because they had some issues from the amount of games that they have played and we didn't want to take any risk with them. So I felt we managed the game really well. I felt the guys that came in, guys that haven't played in a while, really stepped up in the last couple games, and the way the game turned out, I felt that we deserved more.
It was a play that we should have handled better and could have and we didn't, and we paid the price at the end. But I'm proud of the effort of the team, and now we just have to look forward. We have to regroup, big match on Tuesday, and then we have a home game (on) Saturday. So our next two are at home, and our big focus right now is on Tuesday."
On the post-match message after one moment of brilliance from Cincinnati breaks down what was a near perfect defensive effort from the team and the performance from Kendall Burks and Wyatt Omsberg…
"Yeah, (Wyatt and Kendall) did great. I just felt overall, the whole team, I think Jairo we pushed him as much as we could. He played 90. Alonso came in and he did a great job.
We had a plan going in and obviously things like that can change a little bit but I felt the team performed really well, and we talked about the long diagonal balls, especially when Acosta drifts out wide.
You know, it's like I said, within every game, there's situations that you can look and correct and become better, and we will. But the mentality, the effort and the way the team competed, that was, for me, I'm upset because I know that we deserved more out of this game, at least one point for sure. But that's the game, you know, and now we just have to move on, and move forward and regroup and really be hungry and have a great attitude and mentality for Tuesday."
On how the team will prepare for the U.S. Open Cup Quarterfinal match on Tuesday…
"I mean, we enter every game and every competition to win. That's our mentality. We've talked about it from the beginning, doesn't change, we move forward. Tomorrow is another day and then we are going to prepare the team and they will be ready to come out Tuesday flying and leave everything on the field to take the next step."
On the team needing to capitalize on set pieces…
"Yeah, it's just we have to spend a lot of time on the field practicing both phases, defensive and obviously the offensive one, the amount of congestion with the amount of games, you're limited with what we can do because sometimes you're playing every three days, and you know, the focus is on recovery. You know, if you go live and do a lot of stuff like that, it takes a lot out of the players. So, a lot of it is walk-through but now after the Columbus match, I think that we will spend a lot more time throughout the week because that's an area that's crucial. That's an area that we need to improve, and you know, we have quality players on the attacking side, guys that can deliver the ball. So we need to be way more effective with those.
And obviously defensively, it's an area that we have given up goals in the past and we need to tighten things up because those are key moments in games that can decide (the) outcome of the matches. So right now, it's been limited the amount of time we have been able to do live reps on the field. A lot of walk-throughs and a lot of video stuff, but we need to definitely do; that's going to be a big emphasis when we get to some kind of normal schedule, you know, Saturday to Saturday matches."
Chicago Fire FC Defender Wyatt Omsberg
Thoughts on the overall performance of the team against Cincinnati who are top in the League at the moment…
"Yeah, I think pretty good. Obviously it's a disappointed locker room right now. Everybody is disappointed to give up a goal late. We feel like we worked pretty hard and there was a real chance to get something from the game against a really good team in a tough place to play. So I think there's positives to take from the game but at the moment, it's a disappointed locker room."
On the mentality and overall how the team thinks they brought it over a full 90 minutes…
"Yeah, I thought it was pretty good. We had a really good game plan. We didn't have much time to prepare when we were on the road, so a lot of it was just video-based. But went into the game of a good idea of how to play and, more specifically, how to defend. Acosta is a great player for them and we tried to limit him, and obviously he got free that one time and did well to score the goal.
But I thought our game plan was really good, and as a unit, not just the defenders, but everybody, we were pretty aggressive, winning 50/50s, winning our aerial duels. Especially in the second half, we played pretty well and started to create more chances offensively."
On the preparation needed for Tuesday's Open Cup match…
"Yeah, we obviously don't have much time, and our mindset for the past couple days has just been, you know, it's been a tough stretch for us, a lot of away games and a lot of games in general. So, it's really been one game at a time, and now we've got to put this one to bed.
It's really disappointing to get close against a good team, but we have got to put it to bed and turn our focus to the Open Cup because from the beginning, the emphasis has been on making a run in this tournament.
We know the history that this Club has, so we have got to turn the page and start focusing right away on Tuesday. So it's going to come fast but you know, we are going to have to get back, get ready, get back to work, because it is a big game for us, and a huge, huge tournament for our Club."
On his tackle in the second half to prevent a goal-scoring opportunity…
"Yeah, I think it's a little bit of a counterattack. I'm not sure how they got the ball, but they got the ball in a good pocket. It's kind of a 2v2, 3v2 situation, and Acosta makes a run in behind Kendall. So I just tried to slide and I knew I had to try and win the ball there or else we'd be in trouble.
So yeah, I mean, just tried to break it up. And I think it's tough to reflect on certain moments because at the moment, like I said, we are just disappointed to not come out of the game with anything."