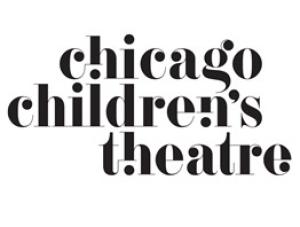 Chicago Children's Theatre invites Chicago families to meet Little Amal, the 12-foot puppet of a 10-year-old Syrian refugee girl, at a free event Saturday, September 30 at 10:30 a.m. at Margate Park, 4921 N. Marine Dr. on Chicago's Lakefront.
With the help of Chicago's children, Amal – a 12-foot puppet of a 10-year-old Syrian refugee girl – will learn how to make a very special pot of Stone Soup. All she'll need is a dollop of theater, a dash of music and a sprinkle of imagination.
Stone Soup is a free public spectacle created by Chicago Children's Theatre, the Civic Orchestra of Chicago and CircEsteem, presented as part of the Chicago Park District's Night Out in the Parks series. After the show, Amal will take the first kick in a youth soccer game organized by the Syrian Community Network.
Speaking of soup, the community-based hunger relief organization Soup & Bread, named for its free weekly community meals at The Hideout, will be on-site serving free soup from a local Syrian restaurant, while accepting food donations from the public. 
Families are encouraged to bring items of most need, including cooking oil, peanut butter, ground coffee, canned beans, canned fish and chicken, jams and jellies, rice, pads and tampons, diapers (baby and adult), shampoo and lotion. All donations will go to Nourishing Hope, formerly known as Lakeview Pantry, which provides food, mental wellness counseling and other social services to Chicago neighbors in need. 
Watch the Amal Walks Across America trailer.
Chicago Children's Theatre and its partners are among more than 300 artists, museums, community organizations and cultural institutions nationwide hosting events on the current Amal Walks Across America Tour, one of the largest free public festivals ever created.
Amal's current tour started in Boston on September 7 and culminates on November 5 in San Diego. In total, Amal will tour more than 37 towns and cities on a 6,000-mile journey through the nation's capital, Midwest, South and along the Southern border.
Already, Little Amal has traveled across 13 countries meeting more than a million people, and watched by tens of millions more online. She walks for the hundreds of thousands of refugees and displaced people of all ages roaming the world in search of safety, half of whom are children. Although she does not speak, she gives voice to marginalized people, and she is welcomed by ordinary people and people of power. Her walk aims to unite communities and refocus attention on the urgent needs of refugees, immigrants and asylum seekers, and to highlight the rich cultures and contributions immigrants bring with them.
For more information and Little Amal's U.S. tour schedule, visit walkwithamal.org.
Amal was designed and built by the Handspring Puppet Company of South Africa, creators of the award-winning puppets for the hit show War Horse. Amal is inspired by a character in Joe Murphy and Joe Robertson's play The Jungle, about a refugee camp in Calais, France.
Amal Walks Across America is produced by The Walk Productions in association with Handspring Puppet Company. The Walk Productions is led by David Lan and Tracey Seaward. Playwright/Director Amir Nizar Zuabi serves as Artistic Director, Sarah Loader is Executive Producer, and the Associate Artistic Directors are Khadijat Oseni and Enrico Dau Yang Wey. 
Other local organizations hosting welcome events for Little Amal during her Chicago visit, September 28-30, include Chicago Humanities Festival, Chicago International Puppet Festival, Chicago Shakespeare Theatre, Silk Road Rising, Steppenwolf Theatre Company, and local community partners Chicago Department of Cultural Affairs and Special Events, Chicago Refugee Coalition, Literacy Volunteers of Illinois, Madonna Mission, MedGlobal and New American Welcome Center University YMCA.
Chicago Children's Theatre is located at 100 S. Racine Ave., at Monroe, in the heart of Chicago's West Loop. The company was founded in 2005 with a big idea: Chicago is the greatest theater city in the world, and it deserves a great children's theater. Today, Chicago Children's Theatre is the city's largest professional theater company devoted exclusively to children and young families.
For more, visit chicagochildrenstheatre.org, follow the company on Instagram and Facebook, and subscribe to its YouTube channel, CCTv: Virtual Theatre and Learning from Chicago Children's Theatre.
Chicago Children's Theatre's Little Amal welcome event is presented as part of the Chicago Park District's Night Out in the Parks series, supported by the Mayor's Office and Chicago Department of Cultural Affairs and Special Events. The Night Out in the Parks program presents cultural events year-round in neighborhood parks throughout the city. The Chicago Park District in partnership with 100 local artists and organizations, present engaging events and performances that enhance quality of life across Chicago and amplify the artistic and cultural vibrancy in every neighborhood. Through multiple disciplines, which include theater, music, movies, dance, site-specific work, nature programs, and community festivals, the series aims to support Chicago-based artists, facilitate community-based partnerships and programs, cultivate civic engagement, and ensure equity in access to the arts for all Chicagoans.
For more information, please visit nightoutintheparks.com.
# # #
Note: Chicago Children's Thea