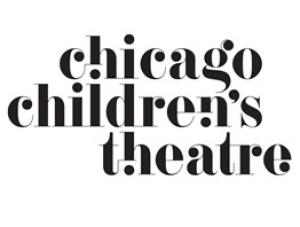 It's spring! Finally! Time to go outside, pop in your ear buds, and explore a new destination in our "City of Neighborhoods," because Chicago Children's Theatre just dropped five new episodes of its Walkie Talkies podcast series.
Kids, take an audio adventure tour of Montrose Point hosted by…Montrose Point!
Crack up as you ride the Brown Line listening to a new musical singing the CTA's praises.
Sing, dance, and flex your mind while exploring Welles Park.
Join a father/daughter tour of The 606, where you'll also learn about the Chicago flag.
And bring a sketchpad to release your inner artist to the new Downtown Walkie "Draw-ie."
With the addition of five new Walkie Talkies, Chicago Children's Theatre's podcast series now offers family friendly, story-based audio adventure tours of 17 different Chicago neighborhoods and destinations, each created by a different Chicago theater artist.
Each Walkie Talkie is an original story conceived by a local theater artist, fused with a traditional neighborhood tour. Each episode engages kids' imaginations while calling out key landmarks, historical figures and destinations along the way. Walkie Talkies run under an hour, and come with a downloadable map, vocabulary keys, and reading and song lists,
Log onto Apple Podcasts or Spotify and smash the subscribe button. Or visit chicagochildrenstheatre.org/event/walkie-talkies to access the series and supplemental materials for:
Montrose Point
Voiced by Harper Merrill and Cooper Merrill
Created by Shawn Pfautsch and Jessica Ridenour
Listen here
Montrose Point on Lake Michigan's shore is famous for so many things like beaches, nature, and sports - and the annual return of Piping Plover Imani, son of Rose and Monty. It's such an important part of Chicago that it feels like it has been there forever. But Montrose Point was born in 1934. In nature years, it's basically a kid. So who better to tell you about what makes Montrose Point so interesting than Montrose Point themself! From subway rocks to an army base, from a Magic Hedge to a fishhook pier…it's time to explore Montrose Point!
The voice of Montrose Point is Harper Merrill, an 11-year-old sixth grader at Blaine Elementary. Harper has appeared on stage at Chicago Children's Theatre for their summer camp performances, along with performing at various school functions.
Cooper Merrill is an 8-year-old third grader at Blaine Elementary. He has appeared on stage at Chicago Children's Theatre's summer camp, done voice over work for CCT, and recently wrote a screenplay.
Shawn Pfautsch, co-creator of Montrose Point and producer of the Walkie Talkies series, is a Chicago Children's Theatre favorite from A Year With Frog and Toad and Leo Lionni's Frederick. He has also performed at The House Theatre and The Hypocrites. Parents may have seen co-creator Jessica Ridenour on stage at Second City or on TV on Chicago PD.
The Montrose Point tour map includes tips before embarking on the new Walkie Talkies neighborhood walking tour.
Get on Board! A Brown Line Musical
Created, composed and starring Henry Golden-Starr 
Featuring Shannon Golden-Starr as Shannon
Listen here
Chicago's elevated trains are the heartbeat of the city. It's more than just public transportation: riding a CTA El train is a chance to connect to new sounds, new neighborhoods and yourself.
Take the Brown Line with Henry Golden-Starr on this super-fun musical commute. Get on board at Washington and Wells, press play and head north to Kimball Avenue - you never know what you'll see or who you'll meet on your way!
Henry Golden-Starr (he/they) is a Chicago actor, performer, designer, copywriter, producer, strategist and educator. He was a Jeff Nominee for Best Performer in Victory Gardens' Fun Home, and named a "Fresh Face of Chicago Theatre" and a "Top 10 Performance of 2017" by the Chicago Tribune.
The Get on Board! A Brown Line Musical map includes special prep tips for enjoying your ride on the CTA.
The 606
Created by J. Sebastian Fabál and Jessica Fabál
Listen here
Is there anything more Chicago than turning a 100-year-old elevated train line into a park that connects several different diverse neighborhoods? Well... maybe the Chicago flag! Learn about both as you walk along on a daddy/daughter adventure as they learn about Chicago's past and present through the wonders of its best known urban trail: The 606!
Jessica Fabál has performed in Assassins (Wee Productions), Into the Woods (Big Noise), The Full Monty and Guys & Dolls (Theatre Nebula), A Christmas Carol (Metropolis), and Legally Blonde (Fremont Street). She spends her days in the classroom with preschool and kindergartners.The 606 is her first podcast, created with her husband.
J. Sebastian Fabál is an award-winning musical theater writer and educator. A Cuban-American from Miami, he moved to Chicago from New York City where he received his MFA in Musical Theatre Writing from NYU's Tisch School of the Arts. Since moving to Chicago, he's worked as a musical dramaturg with The Second City, taught musical writing classes through Chicago Dramatists, the Dramatists Guild, and Porchlight Music Theatre, and was the former Executive Director of Underscore Theatre Company.
The 606 Walkie Talkies tour map.
The Magic Envelope: A Downtown Walkie Draw-ie
Created by Sean Kelly and Dennis Watkins
Composed by Matthew Muñiz
Narrated by Christine Bunuan
Listen here
Sharpen your best pencil and grab your favorite notebook. Meet our narrator at the corner of Dearborn and Van Buren in downtown Chicago, where she recalls the day her godmother helped her discover the art all around us. And that's only the beginning of The Magic Envelope: a Downtown Walkie Draw-ie!
Sean Kelly and Dennis Watkins (co-creators) met 10 years ago while making a play together. They've been together ever since. They adopted their son, Hal, three years ago. They live in Oak Park. Sean is a Montessori teacher and writes picture books for children. Dennis, "Chicago's Official Magic Man" (Chicago Sun-Times), is the creator and star of the long-running hit show, The Magic Parlour. 
Matthew Muñiz (composer) is a pianist, composer, game designer, educator, and founder and co-curator of The Lab, a free monthly workshop for creators. Matthew's music has been featured in plays, podcasts, an experimental audio book, in short films and in one feature-length zombie horror flick. He created music for The Last Defender, an escape room by Cards Against Humanity and The House Theatre of Chicago, where his music direction and performance credits also include The Nutcracker, Verböten and Hatfield & McCoy. His former bands are Voodoo & Valentine and The Live Debate.
Christine Bunuan (narrator) is familiar to Chicago Children Theatre audiences for her turns in A Year With Frog and Toad, Leo Lionni's Frederick and A Hundred Dresses. She was recently seen as Jack's mother in Into the Woods at Paramount Theatre. She received a Jeff nomination for Best Supporting Actor for The King and I at Drury Lane Oakbrook. Other credits include the national tour of Miss Saigon and The 25th Annual Putnam County Spelling Bee along with Northlight, Silk Road Rising, TimeLine, Mercury Chicago, Goodman, Steppenwolf and more.
Download The Magic Envelope walking map, then bring a speaker or wireless headphones so that everyone can listen together.
Reconnect with Welles Park: a Lincoln Squ-area Walkie Talkie
Written and performed by Nicholas Davio and Jyl Fehrenkamp
Music by Nicholas Davio
Magically mixed and edited by Charlie Universe
Recommended for ages 6 and up
Listen here
Longtime pals Jyl and Nick take a trip into Welles Park to escape the hustle and bustle of the city. Come along and learn a few fun facts about Welles Park's 150-year history.
Take a breath in the Observation Station, strike a pose in the Gazebo and move mindfully into the mulch of the Nature Play Space. Nick and Jyl offer suggestions, musical moves and natural grooves as you flex your mind and bend your brain on their gently guided journey.
Nicholas Davio is a critically acclaimed songwriter and musician He is a staff member of the Old Town School of Folk Music and is an ambassador of their award winning Wiggleworms program. His other artistic home is Chicago Children's Theatre, where he writes, performs and serves as a teaching artist for the Red Kite Project.
Jyl Fehrenkamp is a dance artist and curator, Program Coordinator for the Dance Series at Columbia College, a yoga instructor, and, with Davio, co-created The Soft Rock Sanctuary, a Hall & Oates-inspired fellowship service. 
Charlie Universe bio
Reconnect with Welles Park by taking Chicago Children's Theatre's new Walkie Talkies walking tour.
These five new episodes bring the total number of Walkie Talkies to 17, joining tours of Bronzeville, Chinatown, Humboldt Park, Logan Square, Grant Park, Horner Park, Little Village, North Pond, Palmer Square, South Shore and the West Loop. 
Chicago Children'sTheatre's Walkie Talkies podcast series is supported by the Chicago Park District's Night Out in the Parks and the Chicago Department of Cultural Affairs and Special Events.
About Chicago Children's Theatre
"The Chicago theater scene is legendarily vibrant, so naturally a number of companies tailor productions to younger audiences. The cream of the crop is Chicago Children's Theatre." – Chicago Tribune
Chicago Children's Theatre was founded in 2005 with a big idea: Chicago is the greatest theater city in the world, and it deserves a great children's theater. Today, Chicago Children's Theatre is the city's largest professional theater company devoted exclusively to children and young families. CCT has established a national reputation for the production of first-rate children's theater with professional writing, performing, and directorial talent and high-quality design and production expertise.
In January 2017, the company celebrated the opening of its new, permanent home, Chicago Children's Theatre, The Station, located at 100 S. Racine Avenue in Chicago's West Loop community. The building, formerly the Chicago Police Station for the 12th District, was repurposed into a beautiful, LEED Gold-certified, mixed-use performing arts, education and community engagement facility that now welcomes all Chicago families.
CCT provides tens of thousands of free and reduced-price tickets to under-resourced schools each season in partnership with Chicago Public Schools. CCT also continues to grow its performing arts and STEAM education programs, offering classes, workshops, winter and spring break camps, and summer camps for ages 0 to 14.
In 2019, Chicago Children's Theatre won the National TYA Artistic Innovation Award from Theatre for Young Audiences/USA. In addition, Chicago Children's Theatre has garnered six NEA Art Works grants, and in 2017, became the first theater for young audiences in the U.S. to win a National Theatre Award from the American Theatre Wing, creators of the Tony Awards.
Chicago Children's Theatre is supported by Goldman Sachs, Paul M. Angell Family Foundation, The Ralla Klepak Foundation for Education in the Performing Arts, The Shubert Foundation, Polk Bros Foundation, The MacArthur Fund for Culture, Equity and the Arts at Prince, Bayless Family Foundation, The Crown Family, Rea Charitable Trust, ComEd, US Bank, City of Chicago Department of Cultural Affairs and Special Events (DCASE), Illinois Arts Council, Illinois Humanities Council, National Endowment for the Arts (NEA), The Susan M. Venturi Fund in memory of James and Roslyn Marks to Support Theatre Education Accession, and Erin and Jason, Ben, Bici and David Pritzker. 
Chicago Children's Theatre is led by Co-Founders, Artistic Director Jacqueline Russell and Board Chair Todd Leland, with Board President Armando Chacon.
For more, visit chicagochildrenstheatre.org.