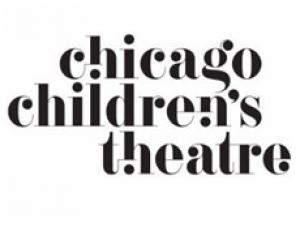 Chicago Children's Theatre and the CSO will debut a new English/Spanish virtual video on April 1 called Maybe Something Beautiful, based on the popular children's book (left) about a girl named Mira (right) who brings color to a community of gray.
What good can a splash of color do in a community of gray? 
A neighborhood radically transformed for the better is the answer in Maybe Something Beautiful, a new virtual short film for kids, families and schools from Chicago Children's Theatre and the Negaunee Music Institute at the Chicago Symphony Orchestra (CSO).
Inspired by the award-winning book by F. Isabel Campoy and Theresa Howell, illustrated by Rafael López, Maybe Something Beautiful brings together five CSO musicians performing classical works by Latino composers, bilingual English/Spanish narration, and colorful, playful puppetry to tell a true story about how even the smallest artists among us can accomplish something big.
Maybe Something Beautiful, ideal viewing for children ages 5 to 10, will premiere Thursday, April 1 at 10 a.m. CT in a Facebook Premiere event cohosted by Chicago Children's Theatre and the Chicago Symphony Orchestra Association.
Immediately after, the 13-minute video will be posted on CCTv: Virtual Theatre and Learning from Chicago Children's Theatre and CSOtv for free, on-demand viewing for children and families in Chicago and around the world.
Kids of all ages will love and be inspired by Mira, the young protagonist in Maybe Something Beautiful who decides one day to paste her drawing of a sun on one of the dark walls of an alley, just to bring brightness to the smiles of her neighbors. The force of that sun's attraction sparks a transformation of those streets and the lives of Mira and her neighbors, forever.
Maybe Something Beautiful is a true story about Rafael and Candice López, two exceptional people committed to art and social justice who turned the darkness of their neighborhood into a world of hope and beauty by turning the alleys of San Diego's East Village into art canvases.
Today, the Urban Art Trail remains a physical symbol of one community's triumph against the forces of social decay. The story has since been shared with millions of young readers through the popular picture book and is now being brought to online audiences thanks to this new collaboration.
"Chicago Children's Theatre and the CSO have created something beautiful here," said F. Isabel Campoy, co-author, Maybe Something Beautiful.
"The CSO took the magic wand from Rafael López and transformed color into music, art to sound, 'oneness' to community. The script tells the story the way many people in our country express themselves today. I embrace it completely. Chicago Children's Theatre's beautiful puppetry and Jasmin Cardenas' warm voice are charming to follow through the streets of San Diego, or actually, any street now."
Maybe Something Beautiful features CSO musicians Jennifer M. Gunn (flute), Scott Hostetler (oboe), David Griffin (horn), Keith Buncke (principal bassoon) and guest musician Jonathan Gunn (clarinet).
Throughout the video, the quintet performs selections from Latin American and South American composers including Miguel del Águila's Quinteto Sinfónico, José Luis Hurtado's Son de la Bruja and Astor Piazzolla's Libertango, arranged by Jeff Scott.
To narrate Maybe Something Beautiful, Chicago Children's Theatre tapped Jasmin Cardenas, a highly-regarded local actor and storyteller. Much like the Walkie Talkies podcast she created last fall for CCT, Butterflies, Aztec Gods and Puerquitos/Sweet Piggie Bread, an original, story-based tour of Chicago's Little Village neighborhood, Maybe Something Beautiful also features narration in Spanish, English and "Spanglish," all beautifully voiced by Cardenas.
Additionally, Cardenas worked on a companion study guide for Maybe Something Beautiful with the education staff at Chicago Children's Theatre and the Chicago Symphony Orchestra Association. Resources include Spanish and English vocabulary terms, tips for transforming a drawing into a mural, and background on the woodwind instruments and the Latino composers featured in the film. Parents and teachers will be able to download the free guide via both organizations' websites.
Jacqueline Russell, Artistic Director, Chicago Children's Theatre, and Jon Weber, Director, School and Family Programs, Negaunee Music Institute, co-directed Maybe Something Beautiful.
The production team includes CCT Production Director Will Bishop, who also designed the puppets; Miranda Betancourt, puppetry assistant; Jeffrey Paschal, director of photography for Chicago Children's Theatre; Todd Rosenberg, director of photography for the CSO; and Charlie Post, Mark Alletag and Connor Boyle, audio engineering.
The Chicago Public Library is a promotional partner of this new virtual production of Maybe Something Beautiful.
The production is inspired by the book Maybe Something Beautiful: How Art Transformed a Neighborhood by F. Isabel Campoy and Theresa Howell, illustrated by Rafael López, published by Houghton Mifflin Harcourt. For more information about the book, the authors and illustrator, visit maybesomethingbeautiful.com.
Click here for these and more screen caps from the new Maybe Something Beautiful virtual video debuting April 1 from Chicago Children's Theatre and the CSO.
Chicago Children's Theatre and the CSO:
10 years of introducing children to live theater & classical music
The Negaunee Music Institute at the CSO and Chicago Children's Theatre have a long history of collaborating on the CSO's Once Upon a Symphony series, a program that features CSO musicians and introduces young children 3 to 5 to the amazing world of classical music.
Developed in 2011 by Yo-Yo Ma during his first year as the CSO's Judson and Joyce Green Creative Consultant, the CSO has collaborated with Chicago Children's Theatre the past 10 years to produce and present highly engaging, interactive live experiences for young audiences with family-friendly presentations like The Ugly Duckling, The Elves and the Shoemaker and Jack and the Beanstalk.
"Last spring, however," said the CSO's Jon Weber, "when we realized we were not going to be able to present those vibrant and engaging live performances, CCT Artistic Director Jacqueline Russell and I began discussing how we might instead collaborate on virtual content."
Their first collaboration was My Magic Breath, a virtual co-production based on the popular children's book by Nick Ortner and Alison Taylor, that fuses classical music and modern animation to help young children—along with their parents, caregivers, and teachers—harness the calming and restorative power of mindful breathing. My Magic Breath, released last September, has since garnered more than 50,000 views on YouTube and via both organization's social media feeds.
Enjoy CSO cellist Karen Basrak performing in My Magic Breath, the first virtual video collaboration from Chicago Children's Theatre and the CSO.
"Our virtual productions with the CSO are intended to increase access, enhance impact and bring joy to children and families" added Russell. "We hope Maybe Something Beautiful will join My Magic Breath as another welcome online 'edutainment' resource, particularly as children, parents, caregivers and teachers continue to navigate our new world as we begin to emerge from the pandemic."
Support for Chicago Children's Theatre is provided by Goldman Sachs, Paul M. Angell Family Foundation, MacArthur Fund for Culture, Equity and the Arts at Prince, Polk Bros Foundation, The Shubert Foundation, The Ralla Klepak Foundation for Education in the Performing Arts, Susan M. Venturi Fund in Memory of James and Roslyn Marks to Support Theatre Education Access, the Crown Family and ComEd.
Support for CSO For Kids is provided by Abbott Fund, Archer Daniels Midland Company, John Hart and Carol Prins, Kinder Morgan, PNC, Megan and Steve Shebik, Michael and Linda Simon, the Walter and Caroline Sueske Charitable Trust and an anonymous family foundation. Allstate Insurance Company is the CSOA Youth Education Program Sponsor.
About Chicago Children's Theatre
"The Chicago theater scene is legendarily vibrant, so naturally a number of companies tailor productions to younger audiences. The cream of the crop is Chicago Children's Theatre."
– Chicago Tribune
Chicago Children's Theatre was founded in 2005 with a big idea: Chicago is the greatest theater city in the world, and it deserves a great children's theater. Today, Chicago Children's Theatre is the city's largest professional theater company devoted exclusively to children and young families. CCT has established a national reputation for the production of first-rate children's theater with professional writing, performing, and directorial talent and high-quality design and production expertise.
In January 2017, the company celebrated the opening of its new, permanent home, Chicago Children's Theatre, The Station, located at 100 S. Racine Avenue in Chicago's West Loop community. The building, formerly the Chicago Police Station for the 12th District, was repurposed into a beautiful, LEED Gold-certified, mixed-use performing arts, education and community engagement facility that now welcomes all Chicago families.
CCT provides tens of thousands of free and reduced-price tickets to under-resourced schools each season in partnership with Chicago Public Schools. CCT also continues to grow its performing arts and STEAM education programs, offering classes, workshops, winter and spring break camps, and summer camps for ages 0 to 13.
In 2019, Chicago Children's Theatre won the National TYA Artistic Innovation Award from Theatre for Young Audiences/USA. In addition, Chicago Children's Theatre has garnered six NEA Art Works grants, and in 2017, became the first theater for young audiences in the U.S. to win a National Theatre Award from the American Theatre Wing, creators of the Tony Awards.
Chicago Children's Theatre is led by Co-Founders, Artistic Director Jacqueline Russell and Board Chair Todd Leland, with Board President Armando Chacon. For more, visit chicagochildrenstheatre.org.
About the Chicago Symphony Orchestra
Founded by Theodore Thomas in 1891, the Chicago Symphony Orchestra is consistently hailed as one of the greatest orchestras in the world. Since 2010, the pre-eminent conductor Riccardo Muti has served as its 10th music director. Missy Mazzoli is Mead Composer-in-Residence.
From baroque through contemporary music, the CSO commands a vast repertoire. Its renowned musicians annually perform more than 150 concerts, most at Symphony Center in Chicago and, each summer, at the suburban Ravinia Festival. They regularly tour nationally and internationally. Since 1892, the CSO has made 62 international tours, performing in 29 countries on five continents.
People around the globe listen to weekly radio broadcasts of CSO concerts and recordings on the WFMT radio network and online at cso.org/radio. Recordings by the CSO have earned 63 Grammy Awards, including two in 2011 for Muti's recording with the CSO and Chorus of Verdi's Messa da Requiem (Muti's first of eight releases with the CSO to date). Find details on these and many other CSO recordings at cso.org/resound.
The CSO is part of the Chicago Symphony Orchestra Association, which also includes the Chicago Symphony Chorus (Duain Wolfe, Director and Conductor) and the Civic Orchestra of Chicago (Ken-David Masur, Principal Conductor), a training ensemble for emerging professionals. Through its prestigious Symphony Center Presents series, the CSOA presents guest artists and ensembles from a variety of genres—classical, jazz, world, and contemporary.
The Negaunee Music Institute at the CSO offers community and education programs that annually engage more than 200,000 people of diverse ages and backgrounds. Through the Institute and other activities, including a free annual concert led by Muti, the CSO is committed to using the power of music to create connections and build community.
The CSO is supported by thousands of patrons, volunteers and institutional and individual donors. The CSO's music director position is endowed in perpetuity by a generous gift from the Zell Family Foundation. The Negaunee Foundation provides generous support in perpetuity for the work of the Negaunee Music Institute. For more information, visit cso.org and experience.cso.org.
Artist biographies
Jasmin Cardenas (narrator) is an actress, arts activist, professional storyteller and lifelong Chicagoan. Working with children and young people is her passion and using theater to find solutions to real world problems is her joy. Last fall, Cardenas collaborated with her two children, Mateo (8) and Catalina (5), on her Chicago Children's Theatre Walkie Talkie family adventure podcast episode Butterflies, Aztec Gods and Puerquitos/Sweet Piggie Bread, an audio tour for families of Chicago's Little Village neighborhood. She's also a member of Chicago Children's Theatre's Springboard Project, a group of 14 mostly BIPOC Chicago artists who received commissions during the pandemic to conceive new ideas for original TYA plays. As a theater actor and director she has worked with many companies including Steppenwolf, Goodman, Lookingglass, Sojourn, Lifeline, Free Street and Collaboraction. She is the winner of the 2018 Outstanding Storyteller Award from ALTA, the Alliance of Latinx Theater Artists of Chicago.
Jennifer M. Gunn (flute) has been hailed for her "virtuosic poise" by the Chicago Tribune and as "a dazzling piccolo virtuoso" by the Palm Beach Daily Herald. She was appointed to the position of Piccolo of the Chicago Symphony Orchestra by Maestro Daniel Barenboim in 2005. Since joining the
CSO, she has been active in the life of the Orchestra many ways including performances on the CSO's contemporary music series, MusicNow, CSO Chamber series and Once Upon a Symphony seriesdesigned for families with young children. Gunn has also participated in the Dream Out Loud Music Education Advocacy Campaign and joined Maestro Riccardo Muti for several of the programs for at-risk and incarcerated youth at Chicago area juvenile justice centers.
Scott Hostetler (oboe) joined the Chicago Symphony Orchestra oboe section in 2002. In 2008, he was appointed to the english horn position by principal conductor Bernard Haitink. Prior to joining the CSO, he was principal oboe and an artist-in-residence of the Kalamazoo Symphony Orchestra in Michigan from 2000 to 2002 and second oboe with the Erie Philharmonic in Pennsylvania from 1997 to 1999. In Chicago, he also has frequently performed with the Chicago Chamber Musicians and at Northwestern University's Winter Chamber Music Festival. 
Jonathan Gunn (clarinet/guest musician) is a versatile artist with a varied career as educator, soloist, chamber musician, and orchestral performer. Currently, Gunn serves as the Assistant Professor of Clarinet at the Butler School of Music at the University of Texas, Austin. Appointed by Maestro Paavo Järvi to the position of Associate Principal and Eb Clarinet of the Cincinnati Symphony Orchestra in 2004, Gunn then served as Principal Clarinet from 2011 to 2016 before joining the faculty at the Butler School of Music. Prior to joining the Cincinnati Symphony, he was the Principal Clarinetist of the Fort Wayne Philharmonic, and has performed as Guest Principal Clarinet with the Chicago Symphony Orchestra on multiple occasions as well as playing with the New York Philharmonic and the Pittsburgh and Colorado Symphony Orchestras.
David Griffin (horn) is the fourth horn of the Chicago Symphony Orchestra. Upon graduating from Northwestern University in 1987, Griffin began his career with the Rochester Philharmonic and followed with positions in the orchestras of Montreal and Houston before joining the Chicago
Symphony in 1995. Griffin has served as guest principal horn of the Los Angeles Philharmonic, Saint Louis Symphony, Saint Paul Chamber Orchestra and Shanghai Radio Orchestra. In September 2017, Griffin traveled to Japan for a solo tour, performing recitals in Tokyo, Nagasaki, and Osaka.
Keith Buncke (bassoon) began his tenure as Principal Bassoon of the Chicago Symphony Orchestra in July 2015, having been appointed to the position by Music Director Riccardo Muti. He made his solo debut with the orchestra in January 2018 performing Mozart's bassoon concerto. Previously, Buncke served as Principal Bassoon of the Atlanta Symphony Orchestra, a post to which he was appointed in 2014, while still attending the Curtis Institute of Music. He has participated in many prestigious summer music festivals such as Marlboro, La Jolla, Tanglewood, the Pacific Music Festival, the Music Academy of the West, and the Sarasota and Aspen music festivals. He has had the great opportunity of performing chamber music with distinguished artists like Vadim Gluzman and Mitsuko Uchida. He is also currently a member of the Chicago-based International Chamber Artists.