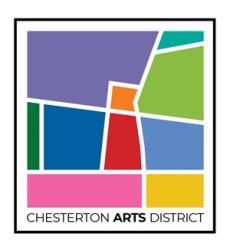 Chesterton Arts District (CAD) announces Summer Third Fridays! On the third Fridays this summer, Chesterton's downtown arts and creative businesses will all come together for special programs, promotions and events on June 16, July 21, and August 18 that will keep participating partners open until 7pm each night.
The Chesterton Arts District brings together a diverse range of artists, artisans, entrepreneurs, and arts organizations who are passionate about enriching the cultural fabric of the Duneland area and supporting our robust community of working artists. Mark your calendars for these creative evenings featuring workshops, artmaking, gallery talks, live music, restaurant promotions, walking tours, open studios, and more!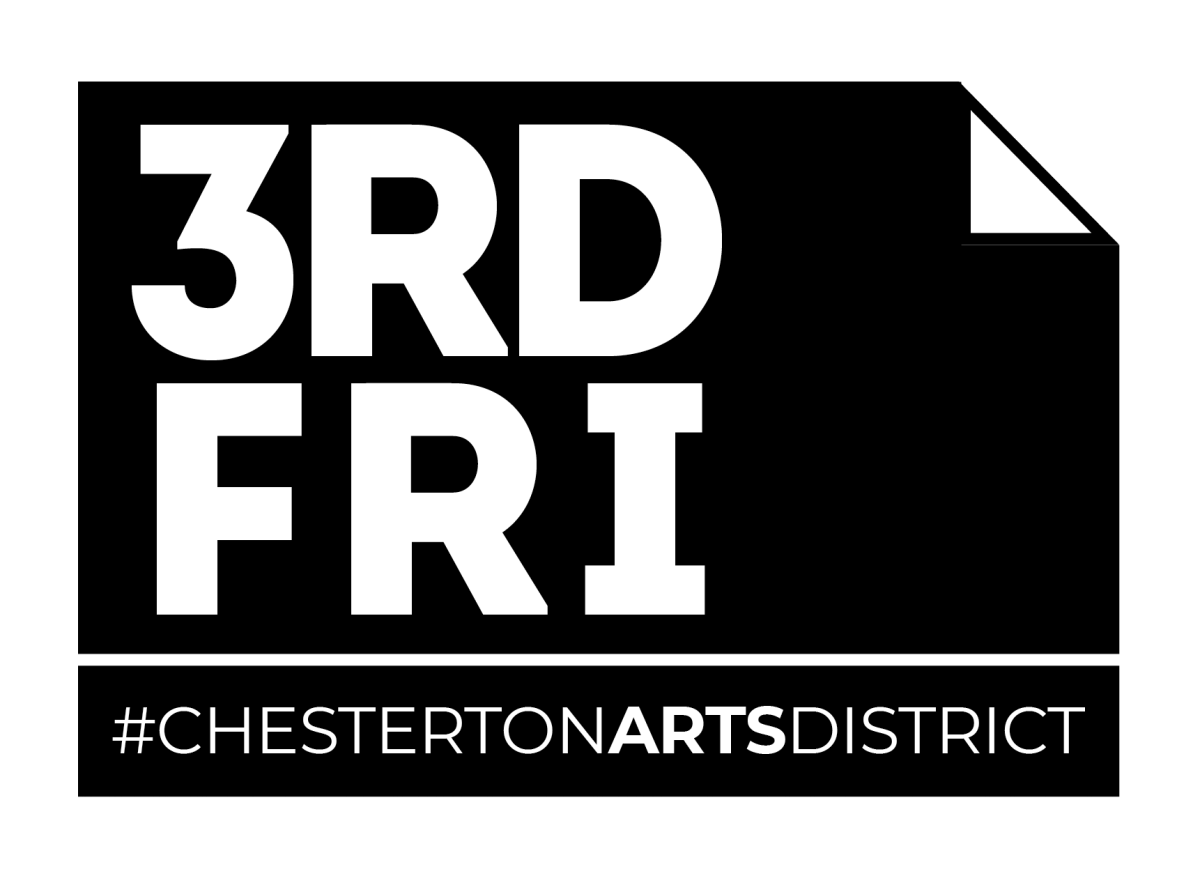 Participating district partners for the June 16 Summer Third Fridays are listed below.
Chesterton Art Center: Galleries open late and Pop Up with Stephanie Swanson Jewelry Design, cash bar, and light bites.
Three Moons Fiberworks: Studio and shop open late with weaving and dyeing demos.
Pieces of Jayde: Pop Up at Red Cup Café.
Willow: DIY Air Plant Terrarium for $15.00 and a free Melissa Washburn coloring page.
Trusty Spot: Parking lot concert begins at 6:30, Tickets will be $5.00. Shop will be open and local food vendors will be on site.
Duneland Pottery: Live demos, local potter sales, and free studio hours for independent studio potters.
Moth Wing Studio: Studio open late with great projects—paint your own pottery, glass fusing, spin art, and more.
Holly Jackson: Studio/Gallery open late.
Lemon Tree Mediterranean Grill: Special $5.00 sampler plate of all their delicious salads with hummus, falafel, and pita triangles
South Shore Tattoo: Studio open house, meet the tattoo artists
Westchester Township History Museum: Join staff to learn about the history of downtown Chesterton and some of its most unique and historic buildings and house. Walking and standing required. Tour lasts approximately 90 minutes and begins at the Baugher Center. Registration begins June 2 and is limited to 20 people. Register online at wpl.in.us or by calling the Museum 219-983-9715.
For further details on Summer Third Fridays and the Chesterton Arts District, please visit visitchesterton.org or follow Visit Chesterton on Facebook.
The Chesterton Arts District is a collective of arts-aligned organizations and businesses in Chesterton, Indiana, dedicated to promoting the arts and nurturing artistic expression. Supported by the CBLT, Chesterton Branding and Leadership Team, the District aims to create a vibrant arts scene, foster collaboration, and attract visitors and residents to experience the creative energy of Chesterton.