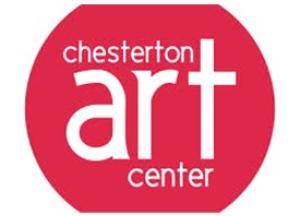 CHESTERTON ART CENTER PRESENTS GLASS: AN EXHIBITION AT THE ELLEN FIRME GALLERY
Glass: An Exhibition: September 8 to November 5, 2023
Artists' Reception: September 8, 4–7 PM
Chesterton Art Center (CAC) is proud to announce Glass: An Exhibition, a stained glass and fused glass show featuring the works of CAC adult student glass artists, September 8 to November 5, 2023, at the Ellen Firme Gallery located at 92 W US 12 in Beverly Shores. The public is invited to the opening reception on Friday, September 8, from 4 –7 PM. The gallery's regular hours, from 10 AM to 4 PM on weekdays and Saturdays, provide further opportunities to view this exhibition of glass art.
Participating artists include Susan Anderson, Machelle Bissonnette, Amanda Burton, Bunny Callahan, Susie Cook, Patricia Crowle, Jill Fuller, Judy Gregurich, Randy Grieger, Marlene Hrabota, Jane Kilander, Sue Kozak, Carol Lawrenz, Rachel Lawrenz, Mindy Milan, Mark Montgomery, Lynn Novak, Melanie Pergiel, Jacqueline Polka, Veronica Simms, Cheryl Stanley, Nancy Sutton, Linda Vivirito, David Wodrich, and Marilyn Zweig.
The Chesterton Art Center is the destination for many artists in Northwest Indiana seeking to learn more about glass art. CAC offers an array of glass-related classes, the most popular being stained glass, open studio stained glass, and fused glass taught by Judy Gregurich, Mark Montgomery, and Mindy Milan.
Jane Kilander, a student of CAC's Beginning Stained Glass class says, "The class allows for an ongoing exchange of ideas and tips. Judy and Mark offer an opportunity for learning new glass techniques that stimulate your inner artistry and can enhance your glass projects. The positive vibe in this class is the best!" Susan Anderson, a stained glass Open Studio student, credits the instructors' kindness, patience, knowledge, and encouragement. She describes her fellow students and instructors as a family united by their shared love for the art form.
Glass fusing, the process of melting glass together at high temperatures, is explored under the guidance of teaching artist and instructor Mindy Milan. This technique, done in a kiln, enables artists to craft new glass colors and experiment with textures and shapes.  Glass fusing is offered as a beginning and advanced workshop at Chesterton Art Center.
For more information about classes, exhibitions, and other offerings, please visit the Chesterton Art Center online at chestertonart.org or call (219) 926-4711.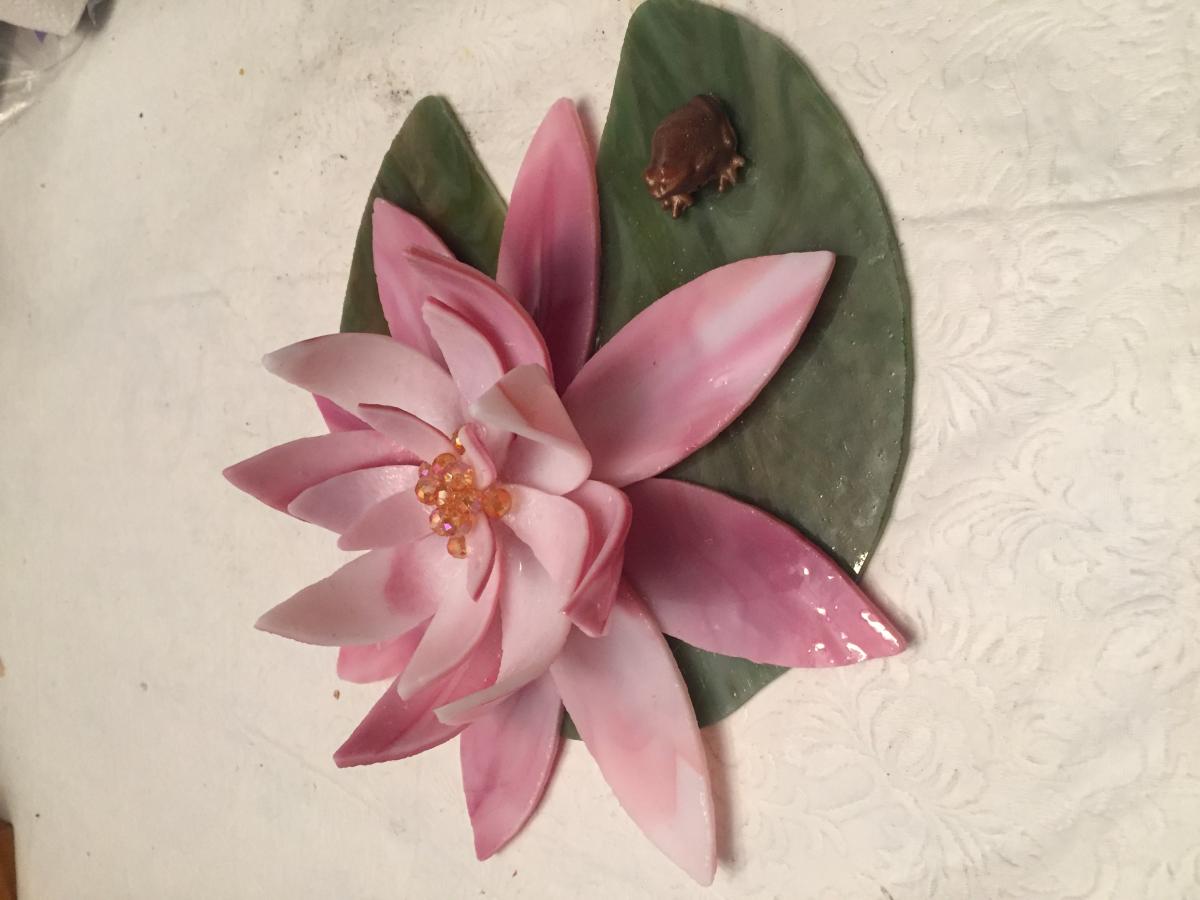 Jane Kilander, Water Lily, stained glass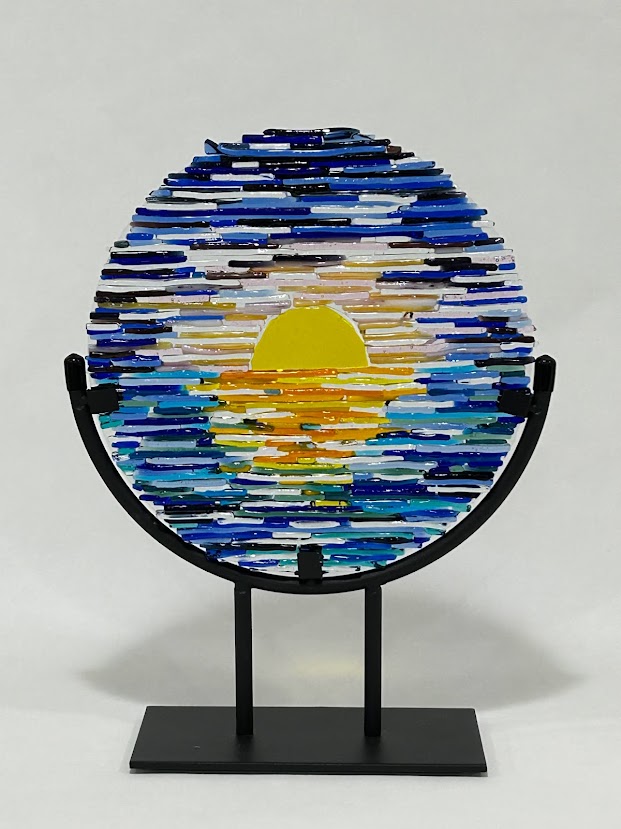 Mindy Milan, Dunes Sunset, fused glass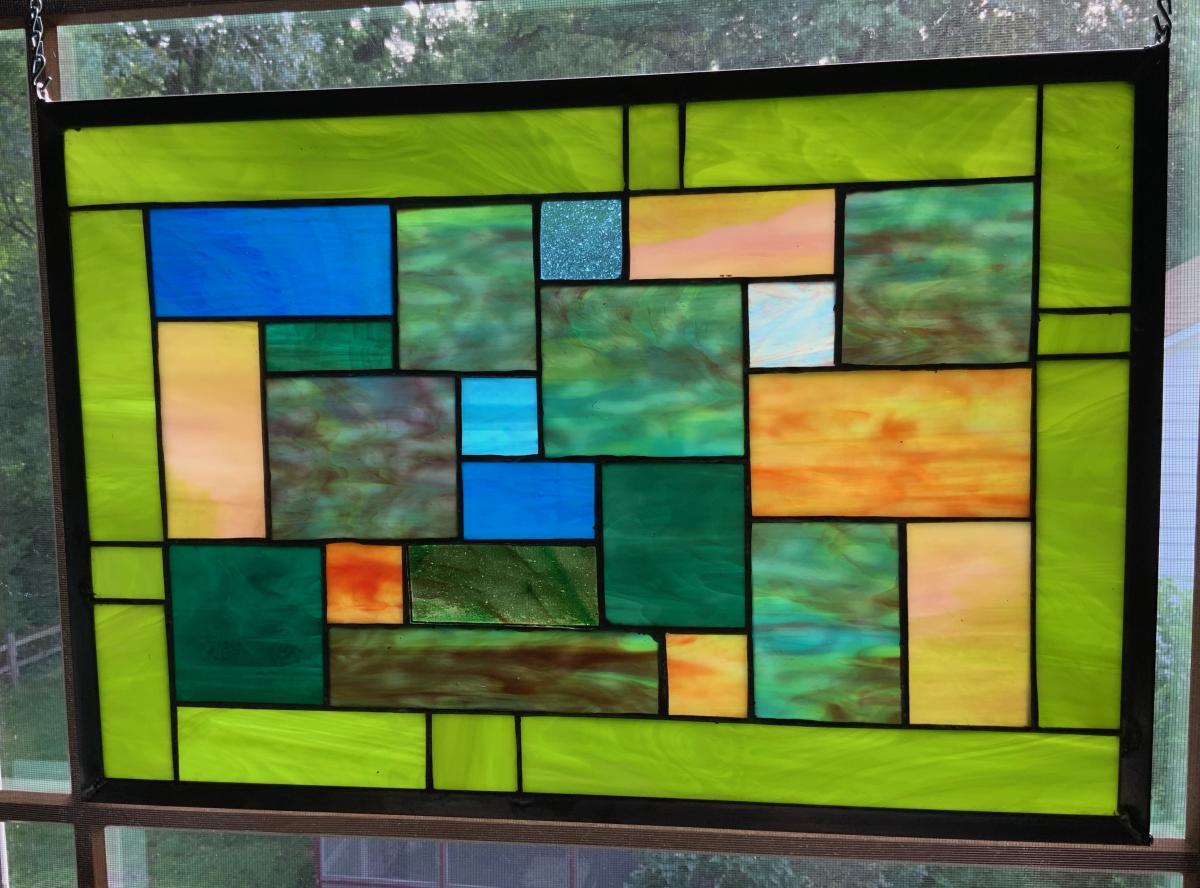 Susan Anderson, stained glass