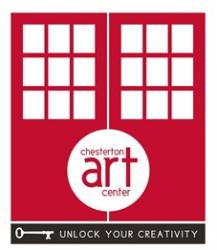 In this zoom workshop, students will walk away with a better understanding of transparent watercolor.  He will be teaching his personal step-by-step process of how to start and finish a watercolor.  Dale will concentrate on reflections of water.  Students will acquire an understanding of how reflections of the shorelines reflect into the water, and how to interpret them.  He will also give participants an understanding of the values, temperatures, intensities, and hues, and how they react as a reflection.
A better un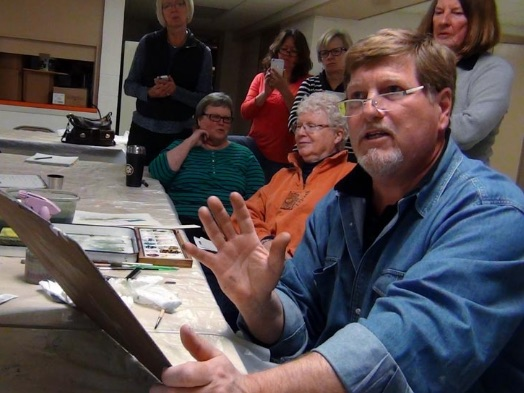 derstanding of how to cross mixed colors that best capture the reflections in the water will be demonstrated.  In this process, he will illustrate how to block-in and build a painting properly. Students will experience various applications of watercolor, color palette, properties of watercolor, tools, and techniques.  Dale's objective through the step-by-step instruction will show how to avoid watercolor problems and grow as a painter.
Workshop #1, April 24th, Dale will conduct a 2.5-hour painting workshop on Zoom stopping between steps and answering questions along the way. During the painting process, photos will be taken of each step. The photos will be added to the original packet creating the Popovich's Start-to-Finish packet.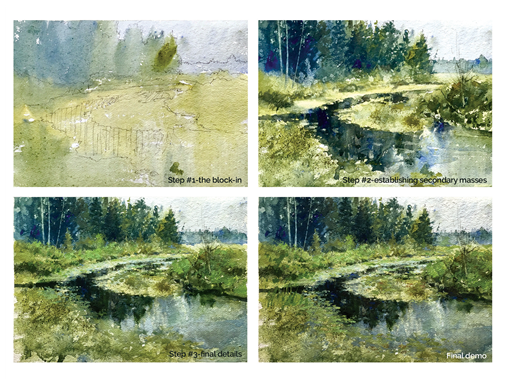 Workshop #2, May 8th, Dale will lead a Zoom Group Critique sharing his screen with students. During this time, he will walk artists through each student's finished piece plus an additional one if they choose. He will also answer any additional questions.
Tuition is $115 for members and $135 for non-members.  Supplies are not included in this workshop.  After payment is received, a supply list will be provided.  In addition, a full reference packet will be sent prior to the workshop which will also include the Zoom links.
To register, please call the Art Center at 219-926-4711, or visit the website at www.chestertonart.org/adult-classes to register online through Eventbrite.  The Chesterton Art Center is located at 115 S. 4th Street in Chesterton.