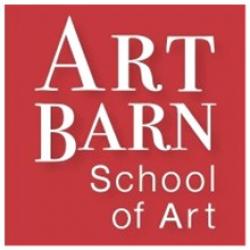 Art Barn is proud to announce a new exhibit, "Century of Beauty: Works from Our Legacy Collection," which features over 40 oil and watercolor paintings by Art Barn founder, Janet Sullivan. For the first time since the collection has been organized, many of these works are available for purchase. ​The retrospective exhibition serves as a culminating celebration of Sullivan's 100th year of life and will be on display in the Art Barn Gallery and lobby now through July 30.
Art Barn School of Art's collection of over 2000 pieces serves us as an investment strategy by Sullivan and was bequeathed to Art Barn upon her passing in 2016. Now that the collection is organized, we selected the most important and historically significant works to retain for our permanent collection and identified pieces to sell in support of Art Barn operations and growth.
Art Barn Executive Director, Amy Davis Navardauskas states that "this significant exhibit of Jan Sullivan's work meets our goal to bring art to the Region as well as providing a legacy for growth as the Art Barn continues its expansion of programming and community reach." 
A related celebratory event, "One to Grow On", a fundraiser for Art Barn at Valparaiso University Center for the Arts, was held on June 4, at 6:00 pm.. Nearly 100 guests enjoyed cocktails, lovely florals donated by area florists, entertainment and an art auction. Eight of Sullivan's pieces were sold during the silent auction and are now funding quality arts programming for the community.
Art Barn School of Art is dedicated to fostering a love of art in its unique 69-acre environment in Porter County, IN.  The Art Barn offers a full range of art education classes for children and adults and is a venue for performing arts and events. 
For more information about this exhibition, events or classes, please visit artbarnschool.org, email at: info@artbarnschool.org, or call 219-462-9009.