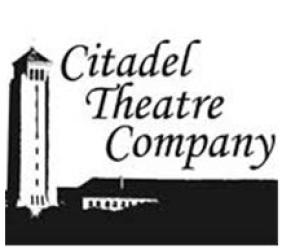 Citadel Theatre Company has announced the cast and crew for its holiday season show, the British farce IT RUNS IN THE FAMILY. The show was penned by Britain's famed master farceur Ray Cooney (TWO INTO ONE, RUN FOR YOUR WIFE). Set in a London hospital three days before Christmas, Dr. David Mortimore is a married neurologist preparing to deliver a lecture to an international conference that he hopes will boost his career. In the midst of his preparations for this important event, he's interrupted by a former nurse who claims he's the father of her 18-year-old punk son, and that the boy now wants to meet his biological father. And if that weren't enough, Dr. Mortimore must deal with a variety of farcical nuts running in and out of doors of the doctor's lounge, pretending to be people they are not, and even crawling on the snowy ledge outside the window.  When it was produced in London's West End in 1992, the SUNDAY EXPRESS said it "tickles the funny bones quite shamelessly." Directed by Citadel veteran Pat Murphy, whose most recent work at Citadel was 2020's THE FANTASTICKS, IT RUNS IN THE FAMILY opens to the press on Friday, November 18, following previews on Wednesday, November 16 and Thursday, November 17.
 
Playing the beleaguered Dr. Mortimore is Tim Walsh, while David Whitlock will appear in the role of the doctor's friend and colleague Dr. Bonney. Aimee Kleiman will be the former nurse/current mother Jane Tate, and Declan Poll will play her son Leslie. Citadel's Ellen Phelps* is Dr. Mortimore's wife Rosemary. Also in the cast are Philip Macaluso (Dr. Mike Connolly), Debra Rodkin (Matron), Ed Kuffert (Sir Willoughby Drake), Nancy Greco (Sister/Mother), Ross Frawley (Police Sergeant), and Ray Andrecheck (Bill). Understudies are Chris Bruzzini (Drake, Bill, Police Sergeant), Julie Bayer (Rosemary, Jean, Sister/Mother), Abby Chafe (Matron), and Ben Ballmer (Leslie).
 
Upper row L-R: Ray Andrecheck, Ross Frawley, Nancy Greco, Aimee Kleiman, Ed Kuffert
Middle row L-R: Philip Macaluso, Ellen Phelps, Declan Poll, Debra Rodkin, Tim Walsh
Lower row L-R: David Whitlock, Julie Bayer, Ben Ballmer, Chris Bruzzini, Abby Chafe
The production team includes Jeff Award winner Eric Luchen (Set Design), Elizabeth Monti (Costume Design), Samuel Stephen (Lighting Design), Jonesy Jones (Sound Design), Isabella Noe (Properties Design), Jessica Greenhoe* (Stage Manager), Jason Clark (Technical Director), and Scott Phelps (Production Manager).
 
* Indicates member, Actors Equity Association.
 
Tickets for IT RUNS IN THE FAMILY are now on sale at www.citadeltheatre.org or by phone at 847-735-8554, ext. 1.
LISTING INFORMATION
IT RUNS IN THE FAMILY
by Ray Cooney
Directed by Pat Murphy
Friday, November 18 – Sunday, December 18, 2022
(Previews November 16-17 at 7:30 pm)
Press Opening Friday, November 18 at 7:30 pm
Thursdays*, Fridays and Saturdays at 7:30 pm, Sundays at 3 pm.
Additional matinees on Wednesdays November 23 and December 14 at 1 pm.
* No show on Thanksgiving Day, November 24.
Preview ticket prices $15. Regular run prices Wednesdays, Thursdays, Fridays $40; Saturdays and Sundays $45.00. Discounts available for groups, seniors and students.
Citadel Theatre, 300 S. Waukegan Road, Lake Forest, IL
Tickets available online at www.citadeltheatre.org or by phone at 847-735-8554, ext. 1
 
Britain's master farceur ( TWO INTO ONE, RUN FOR YOUR WIFE, and others) is at it again. Set in a hospital, IT RUNS IN THE FAMILY contains the usual assortment of farcical nuts running in and out of doors mistaking everybody for someone else, as Dr. Mortimore tries to fend off a paternity suit, an ex-wife, a punkish son and various other lunatics so that he may, at last, deliver the Ponsonby Lecture in an international conference.
Ray Cooney (Playwright) is an English playwright, actor, and director. His biggest success, RUN FOR YOUR WIFE (1983), ran for nine years in London's West End and is its longest-running comedy. He has had 17 of his plays performed there. Cooney's farces combine a traditional British bawdiness with structural complication, as characters leap to assumptions, are forced to pretend to be things that they are not, and often talk at cross-purposes. He is greatly admired in France where he is known as "Le Feydeau Anglais", ("The English Feydeau"), in reference to the French farceur Georges Feydeau. Many of his plays have been first produced, or revived, at the Théâtre de la Michodière in Paris.
 
Scott Phelps (Artistic Director) is in his 21st year as the Artistic Director at Citadel. He's acted in and directed dozens of Citadel productions over the last decade and a half since founding this North Shore theatre in 2002 with his friend and lifelong companion, Ellen. He has acted/directed in NYC, and in his home state of California, trained as an actor at the Pacific Conservatory of the Performing Arts in Santa Maria, CA, received his BFA from the University of Utah, and did an apprenticeship at the Actors Theatre of Louisville in KY. For 18 years Scott worked for a promotional company and raised his three daughters and his son in Lake Forest. Recently he has been taking on the next chapter of his life — the role of "Grandpa". Although he is unsure if he is old enough to play that part, he's been enjoying the challenge.
 
Citadel Theatre is one of Chicagoland's premier live theatres, producing hundreds of performances annually and inspiring audiences for nearly 20 years. Founded by Scott and Ellen Phelps in 2002, Citadel Theatre is comprised of its Main Stage performances, its On Tour programs, and its theatre acting classes for children. A proud member of the League of Chicago Theatres and the Lake Forest/Lake Bluff ArtsLink, Citadel Theatre offers a unique intimate theatre experience that transports you to another setting and leaves you feeling exhilarated and wanting more. A recognized 501(c)3 non-profit organization, Citadel can accept tax-deductible donations. For more information, ticketing, and to donate, please visit Citadel online at www.CitadelTheatre.org or call 847.735.8554.