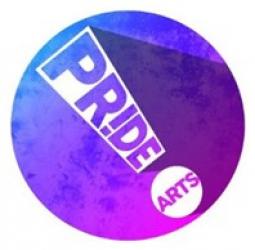 PrideArts will reopen the Pride Arts Center with the American premiere of THE THINGS I NEVER COULD TELL STEVEN by Australian writer Jye Bryant. Bryant's four-character musical introduces us to the mother, father, wife, and ex-boyfriend of a man named Steven. Each of them has a different idea of what they want from Steven and who they think he is. Bryant's original score of 19 songs is performed revue-style, and includes numbers that are funny, sometimes earthy and edgy, and frequently touching. Españo will direct the cast of four. Robert Ollis, whose 2019 music direction of the company's A MAN OF NO IMPORTANCE earned him his eighth Jeff Award nomination, will be Music Director. THE THINGS I NEVER COULD TELL STEVEN will play from August 19 – September 19. Press opening is Monday, August 23.
Españo's cast includes Carl Herzog (he/him/his), a Jeff Award nominee for Theo Ubique's THE BRIDGES OF MADISON COUNTY, as Steven's father; Kyra Leigh (she/her/hers) of PrideArts' SOUTHERN COMFORT, as Steven's mother;  Elissa Newcorn (she/her/hers), who appeared in THE HUNCHBACK OF NOTRE DAME at Music Theater Works, as Steven's wife; and Nate Hall (he/him/his), of Underscore's THE BALLAD OF LEFTY AND CRABBE, as Steven's ex-lover. Understudies, who will perform an understudy show on Tuesday, August 31 at 7:30 pm, are Lee Wichman (he/him/hers) as Steven's father, Michelle Paola Ortiz (she/her/hers) as Steven's mother, Mary Laura Godby (she/her/hers) as Steven's wife, and an additional actor to be named.
Upper row L-R: Nate Hall, Carl Herzog, Kyra Leigh, Elissa Newcorn.
Lower row L-R: Mary Laura Godby, Michelle Paola Ortiz, Lee Wichman
 
The production team also includes Hannah Morris (Stage Manager), Steven Abbott (Set Designer), Isaac Pineda (Costume Designer), Trey Brazeal (Lighting Designer), and Jordan Ratliff (Assistant Director).
 
LISTING INFORMATION
 
THE THINGS I NEVER COULD TELL STEVEN
Book, Music, and Lyrics by Jye Bryant
AMERICAN PREMIERE
Directed by Jay Españo
Music Direction by Robert Ollis
August 19 – September 19, 2021
Thursdays – Saturdays at 7:30 pm, Sundays at 3 pm. Additional performance Wednesday, September 1 at 7:30 pm
Previews August 19 – 22, 2021 (All seats $15 for previews)
Understudy performance Tuesday, August 31 at 7:30 pm
PRESS OPENING Monday, August 23, 2021 at 7:30 pm
The Broadway, Pride Arts Center, 4139 N. Broadway, Chicago
General admission seats $30.00
Tickets on sale soon at https://www.goelevent.com/pridearts/e/TheThingsICouldNeverTellSteven 
 
In this sung-through musical by Australian composer/lyricist/playwright Jye Bryant, the four most important people in one man's life struggle to communicate meaningfully with him and really know him. We learn all about Steven through his wife, mother, father, and ex-boyfriend. In Bryant's 19 funny and touching original songs, the characters share intimate details about their life with Steven and the things they fail to tell him. Through their disclosures, we learn that Steven may have as much trouble knowing himself as the others have in understanding him.
 
BIOS
 
Jay Españo (Artistic Director, Director) Born in Manila, The Philippines, he joined the prestigious Tanghalang Pilipino's Actors Company in 1998, where he trained with acclaimed Filipino director Nonon Padilla. He acted in several commercials, television series and films. Notably, he was a regular cast member of Koko KwikKwak - a spin-off of Batibot (Philippine SESAME STREET). He toured The Philippines with that show's mascots, performing for kids throughout the country. In 2000, Jay was one of many Filipino actors who were cast in the Action Theater Singapore's hit musical CHANG AND ENG, which toured Asia for several years.
 
Since moving to the Chicago area, Jay has worked with storefront theater companies such as Silk Road Rising, Prologue, Ghostlight, Halcyon, and PrideArts. He has played the role of the King in Rodgers and Hammerstein's THE KING AND I with various theater companies in the US and in Canada.
 
Robert Ollis (Music Director) served as Music Director for PrideArts' productions of A MAN OF NO IMPORTANCE, SOUTHERN COMFORT, YANK!: A WW II LOVE STORY, THE NANCE, PRISCILLA: QUEEN OF THE DESERT, THE BOY FROM OZ, SONGS FROM AN UNMADE BED, A HISTORY OF SUMMER, and THE BOOK OF MERMAN, plus the premiere of Leo Schwartz's award-winning UNDER A RAINBOW FLAG. He served as Music Director for Underscore Theatre's musical HAYMARKET: A NEW FOLK MUSICAL. Robert received a Jeff Award for musical direction of KISS OF THE SPIDER WOMAN, in addition to his nominations for seven other shows.  Robert is the music director and co-creator of JUDY AND LIZA: THE LONDON PALLADIUM CONCERT — A TRIBUTE and accompanies other notable cabaret performers in New York City and Chicago venues.
 
Jye Bryant (Composer, Lyricist, Bookwriter). Jye Bryant is a composer, lyricist, and musical theater author based in Sydney Australia. His compositions are performed regularly on cabaret circuits, where he has gained popularity as the composer of choice for many international artists. Some of his work to date includes: THE THINGS I COULD NEVER TELL STEVEN, IN GOD WE CRUST, SEMPRE LIBERA, THE OLDEST PROFESSION, GOLD DIGGER NIGHTS, THE VELVETEEN RABBIT, IN BED WITH JYE (& FRIENDS), RAINBOW TEARS, ALADDIN GOES TO AFRICA, PETER PAN, CINDERELLA MEETS HER PRINCE, SLEEPING BEAUTIFULLY and many more.
ABOUT PRIDEARTS
PrideArts tells queer stories on a variety of platforms, including both live and virtual performances. Since its founding in 2010, PrideArts has had several chapters, including operating as an itinerant theater for their first six seasons, and as the developer and primary tenant in the Pride Arts Center from 2016-21. The newest post-COVID chapter is still in development.
Pre-COVID, the company produced full seasons of plays and musicals, as well as events including cabaret, film, and more. The company has earned 39 Jeff Awards and nominations, and six nominations in the most recent (2019) ALTA Awards from the Alliance of Latinx Theater Artists of Chicago. Programming has reflected the diversity of queer communities by including work made by and illuminating the experiences of women, gay men, transgender people, and BIPOC.
PrideArts is supported by The MacArthur Fund for Arts & Culture at The Richard Driehaus Foundation, The Illinois Arts Council, City of Chicago's City Arts Fund, the Elliott Fredland Charitable Trust, The Pauls Foundation, The Heath Fund, The Service Club of Chicago, the AmazonSmile Foundation, Arts and Business Foundation, Tap Root Foundation, Arts and Business Council, and Alphawood Foundation.
 
PrideArts is a member of the Smart Growth Program of the Chicago Community Trust. PrideArts is a member of the LGBT Chamber of Commerce of Illinois, Northalsted Business Association, Lakeview East, Uptown United, and The League of Chicago Theatre.
 
For more information and to donate, visit www.pridearts.org or call 1.773 857 0222.