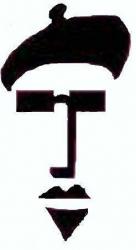 I was thrilled to be at Beatniks on Conkey on Friday, June 4th for opening night of Making God Laugh, the very first show after the pandemic shut us all down.  It was wonderful to see so many smiling faces – in person!   Making God Laugh is a laugh-out-loud (lol) comedy about coming home for the holidays – to all those 'in' family traditions, jokes, unresolved issues, running arguments and dubious recipes.  Making God Laugh is exactly the right show for these times!  Don't miss it!  3½ Spotlights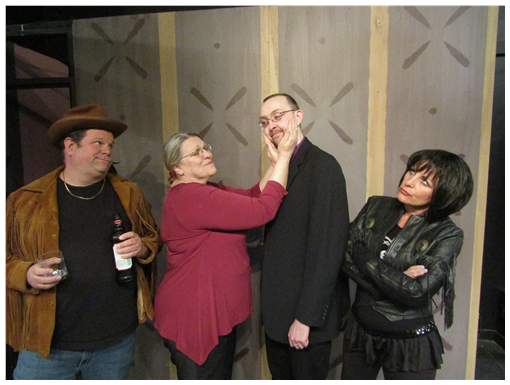 Bill (Dean Johanson) and Ruthie (Donna Rowland) are retired empty-nesters.  Ruthie really wants grandchildren, but none of their three children are married.  Thomas (Patrick Pohrte), the 'good' son, is studying to become a priest, so he's out of the running.  With Richard (Tony Herman), a high school football star, tending bar while 'sowing wild oats,' Maddie (Diana Smoot), an aspiring actress, is squarely in her mother's sights. 
For the first time in a long while, all three kids will be home for Thanksgiving, so Ruthie is frantically trying to make everything perfect.  To make the holiday really special, Ruthie's made her special recipe – her fantasia dip.  Everyone hates it, but no one has the courage to tell her, so she makes it again and again.  Watching Ruthie dish up and dispense fantasia dip, which is the consistency of wallpaper paste, is one of the play's best sight gags – and enough to make you gag if you had to eat it!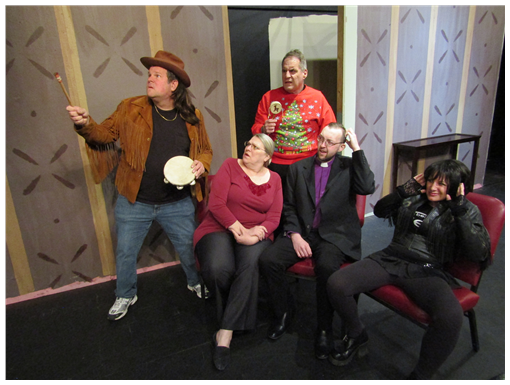 Father Tom. Ruthie's pride and joy, can do no wrong.  Maddie, however, can't do anything right.  According to Ruthie, she needs bling on her clothes, she needs to lose weight so she can get a man (even if she doesn't want one), acting is a waste of time (so she needs to get a real job).  Since she has no expectations at all for Richard, he continues to chase the latest fad.  Richard always 'knows a guy' who gives him the hottest trends - cars (remember the Yugo?) stocks (Enron is going to be a real money-maker).
The action takes place on four holidays over four decades: Thanksgiving 1980; Christmas 1990; New Year's Eve 2000 and Easter 2010.  Hairstyles and clothes change dramatically, but Ruthie never does.  She looks like a sweet old lady, but her tongue can drip acid. 
Although "Making God Laugh" has every Catholic cliché ever, it's still very funny.  The characters are so fully developed that I found myself crying as well as laughing with them.  In fact, I think that since every family has at least one of these people, the story really resonates.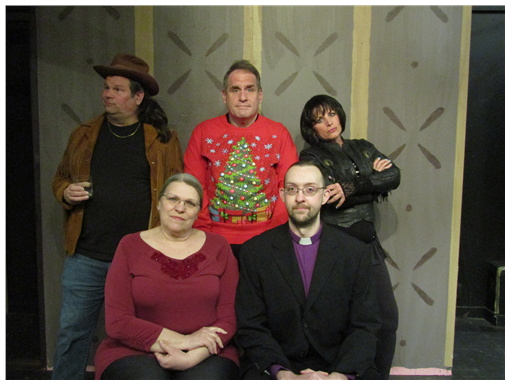 The title becomes clear when Ruthie quotes Woody Allen early in the first act, "If you want to make God laugh, tell him your plans."  Playwright Sean Grennan who also wrote "Another Night before Christmas" has created a heartwarming family. 
Making God Laugh continues through June 13th at Beatniks on Conkey, 420 Conkey Street, Hammond.  Street/lot parking is available.  Running time is just about two hours with an intermission.  Performances are Friday and Saturday at 8:00 pm.  The performance on Sunday, June 13th is sold out.  All Covid-19 recommendations and precautions will be followed.  Due to limited seating, reservations are strongly suggested.  Tickets are $18, cash only at the door. FYI (219) 852-0848 or www.beatniksonconkey.com.