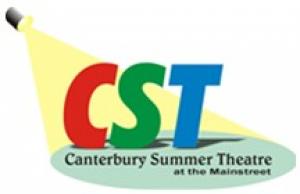 Canterbury Summer Theatre premieres the first musical of its 2022 season with Streakin' Thru the '70!s!, performing June 22-July 2. The theatre is located at 807 Franklin Street in Michigan City.
Written By James A. Rocco & Albert Evans, the show is an outrageous, mind-blowing dash through the "Me Decade," complete with (shh!) a real life streaker.
Featuring over 40 hit songs, Streakin' Through the 70s! is filled with enough music and comedy sketches to make your bell bottoms burst. You'll be dancing in the aisles to classics such as "Play That Funky Music," "You Sexy Thing," "Peace Train," "Smokin' in the Boys Room" and many more.
The production is staged by Canterbury Artistic Director, Ray Scott Crawford.
The Canterbury Music Director this season is Yuan-Hung Lin. She received her Doctor of Musical Arts degree from the University of Mississippi, and also studied at the Royal Birmingham Conservatoire in England.
The cast, who will all be making their Canterbury debut, is Mitchell Bauer, Kate Drury, Jack Gordon, Mai Hartwich, Massimo Manfredini, and Kendall Shamus.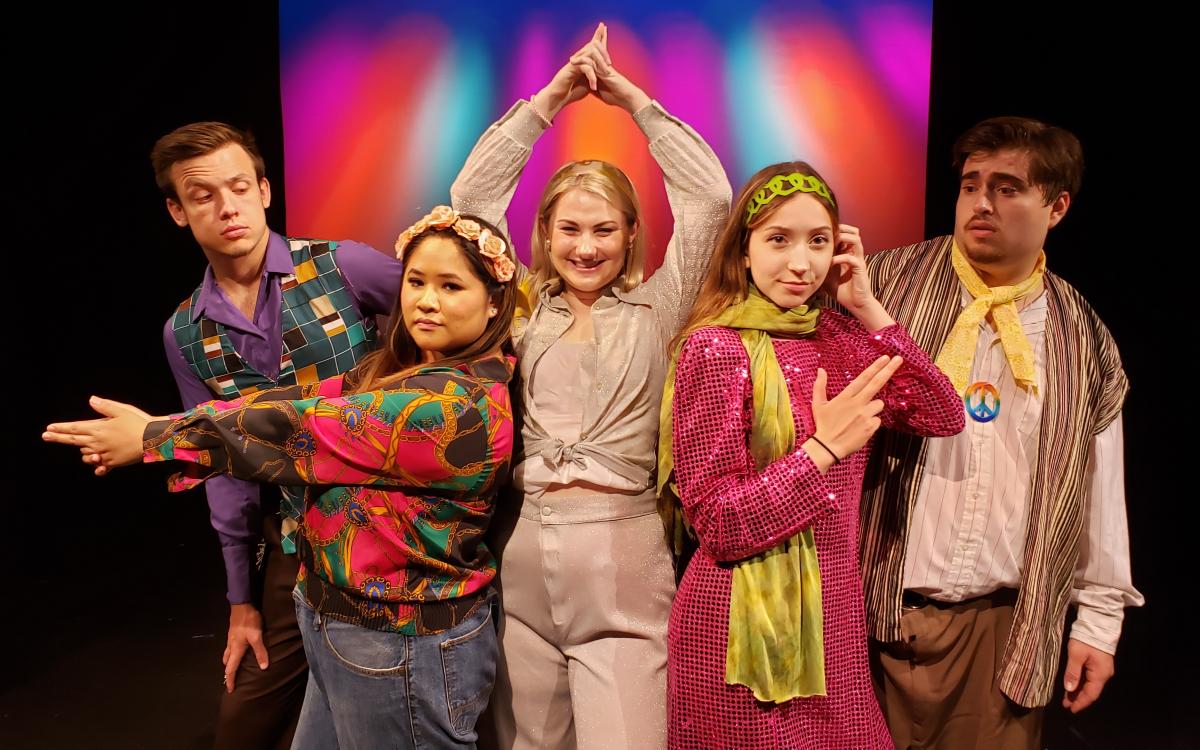 (L-R)  Mitchell Bauer, Mai Hartwich, Kendall Shamus, Kate Drury, and Jack Gordon in Streakin' Thru the '70s! 
Scenic design is by David White with lighting by Julie Adamsi. Amber Gantt provides costume design and Hannah Enciso will be production stage manager.
The Canterbury Resident Company is comprised of theatre artists hired from throughout the country, who have produced a season of musicals, plays and thrillers in downtown Michigan City since 1969.
Canterbury performances are at 2:00 PM on Wednesdays and Thursdays, 7:30 pm on Fridays, and Saturdays at 6:30 pm. Regular admission price is $20.00, $18.00 for seniors (62 and above), and $10.00 for students and military.
Tickets can be purchased by phone at (219) 874-4269 or e-mail info@canterburytheatre.org
Canterbury will follow health and safety protocols as set forth by the Indiana State Health Department, implementing socially-distanced seating and other precautions. Patrons are not required to wear masks, but are recommended to do so if they feel it necessary.
Canterbury Summer Theatre, one of the Midwest's oldest professional summer companies, is produced under the auspices of the Canterbury Guild, a nonprofit arts organization, which also manages the Canterbury Winter Arts Series.