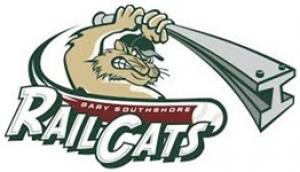 The Sioux Falls Canaries played one of their most complete games all season as they brushed the Gary SouthShore RailCats aside 9-2. 
The Canaries struck early and often, using small ball to manufacture all their runs and put the 'Cats away in the middle innings. 
In the very first inning, the Sioux Falls offense found its groove and jumped out to an early lead.  A leadoff single, sacrifice bunt, ground out, and two-out knock helped them move Osvaldo Martinez around the diamond to pull ahead 1-0. 
They doubled their tally in their next turn at-bat, once again doing the little things to score a run.  Two singles got the inning started before a flyout placed runners on the corners.  Nick Gotta then came up to the plate and grounded out between home plate and the pitcher's mound, allowing another run to score and giving the Canaries a 2-0 advantage. 
Sioux Falls returned to the plate in the top of the third and generated another run by playing station-to-station baseball.  Two singles and a flyout positioned runners on the corners, setting up Trey Michalczewski to bring home their third run on his sacrifice fly. 
Following a scoreless fourth, the Canaries broke through in the fifth and erupted for six runs.  11 batters came to the plate and produced four hits, three walks, and one sacrifice fly to power them ahead 9-0. 
From that point forward, Gary SouthShore pitching settled down and held the Canaries off the scoreboard for the remainder of the game.  Josh Vincent and Augie Voight both tossed two scoreless innings, stranding five runners on base and striking out two. 
The RailCats found their way into the run column in the bottom of the sixth, generating a two-out rally of their own.  As Jesus Marriaga stood on first base, a Victor Nova single and LG Castillo walk loaded the bases, and Sherman Graves drew a free pass of his own to plate the team's first run. 
Castillo came through again in the bottom of the eighth to make sure a leadoff Daniel Lingua walk did not go in vain.  His double off the wall in right field scored Lingua all the way from first base, doubling the RailCats tally. 
However, that was all the lineup could supply, as they could not overcome Sioux Falls' early outbursts and mount a comeback. 
The RailCats are back at The Steel Yard tomorrow at 4:00 p.m. for their second of three games against the Canaries. All the action will be streamed on www.aabaseball.tv, 95.9 WEFM, and the Gary SouthShore RailCats Broadcast Network through the Mixlr app.