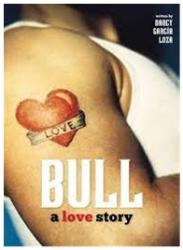 *** Recommended ***  The Copley Theatre production of Bull: a love story is part of the 5th Annual Destinos, the Chicago International Latino Theater Festival showcasing Latino theater artists and companies from Chicago, the United States and Latin America.  Bull, written by Nancy Garcia Loza and directed by Laura Alcala Baker, is the first Destinos production at a suburban theater.  Bull is not your typical rom-com, but it is a love story nonetheless.  3 ½ Spotlights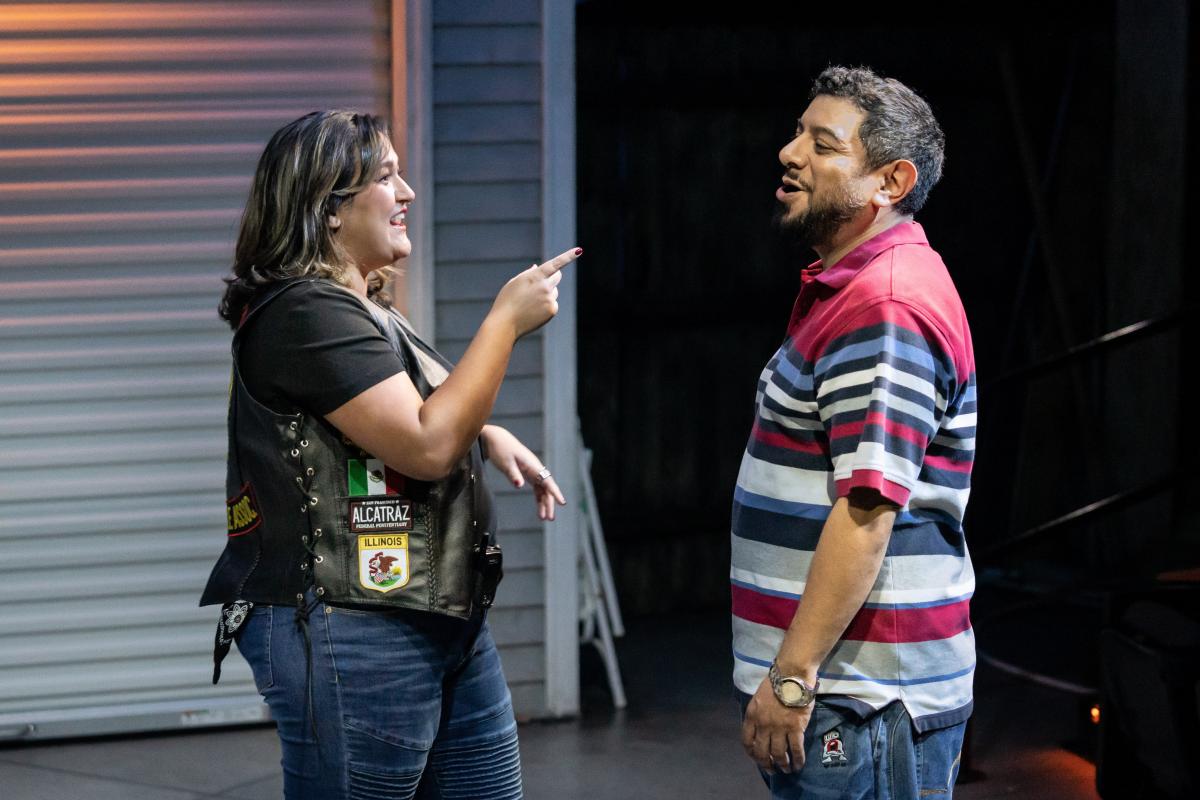 Bull is about the love between siblings, the love between parent and child, the quiet love that builds between a man and a woman.
Bull takes a look at life after prison.  Someone does his time, wants to make a fresh start, went to school and/or learned a trade, but can he go home again?  We all know how rapidly things have changed.  How does someone who's been locked up for ten years deal with all the new technology.  How does someone reconnect with the pieces of his life?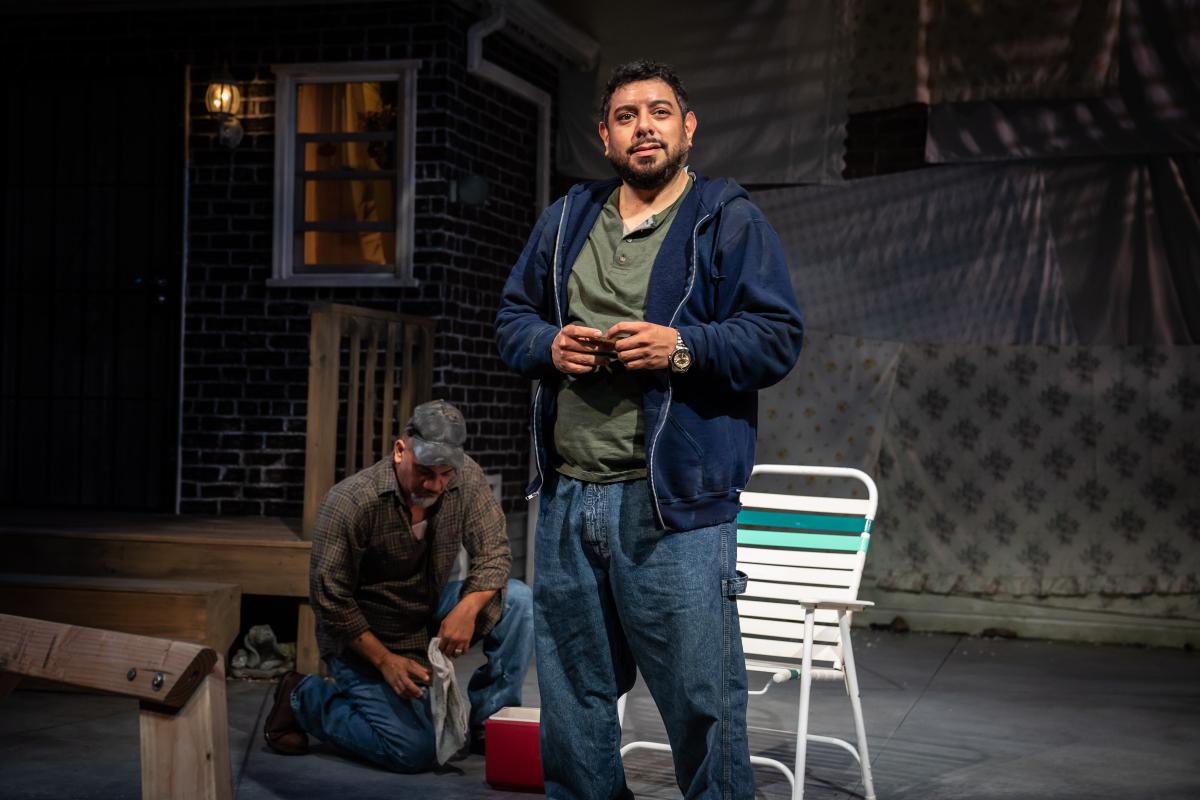 Bull (Eddie Martinez) just got out of jail, and he's doesn't quite know what to do with himself.  He did his time and he's ready to go home, but everything has changed.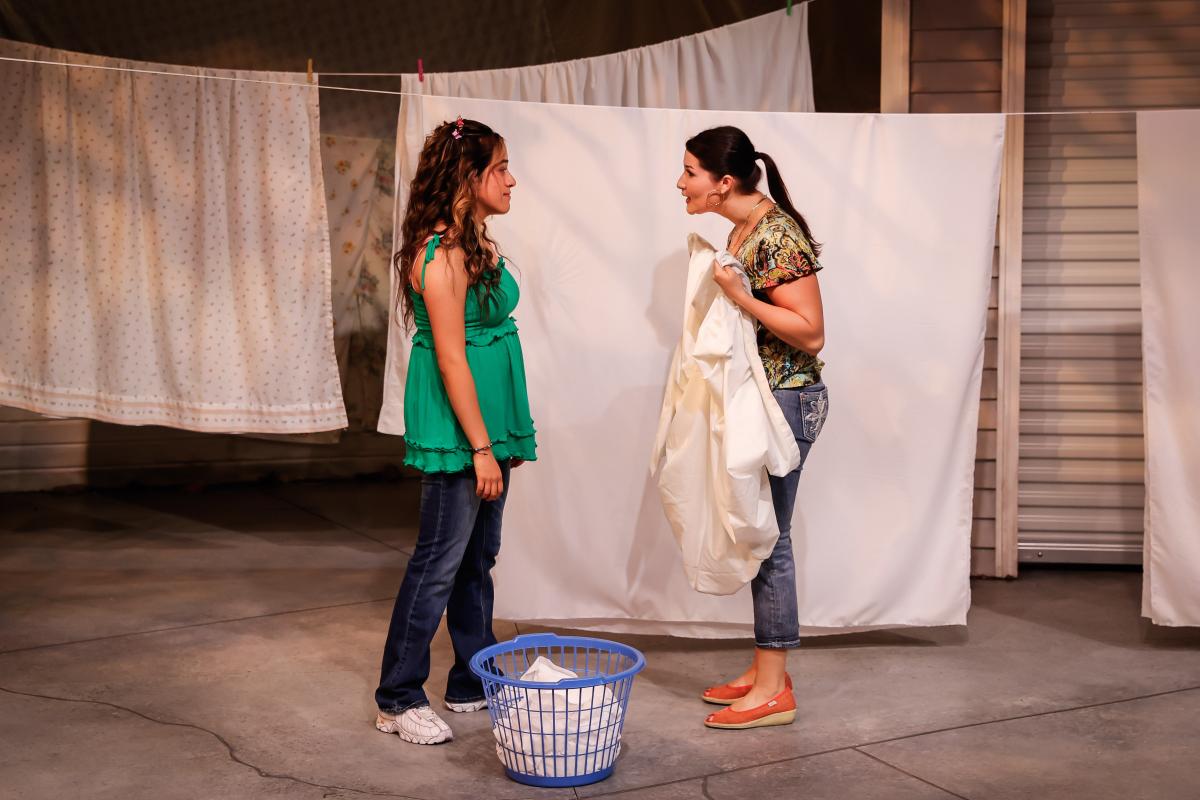 His sister, Sadie (Alexandra Casillas), bought a motorcycle and joined an MC.  She's glad to see him, but she has other things to do, so she drops him off at home, but no one is there.  When his ex, Sol (Kelsey Elyse Rodriguez), gets home, she's not exactly friendly.  She kept their house but since she has another man living with her, she lets him stay in the garage.  His daughter, Emme (Jocelyn Zamudio), was a toddler when he left, now she's a sulky teen who won't talk to him.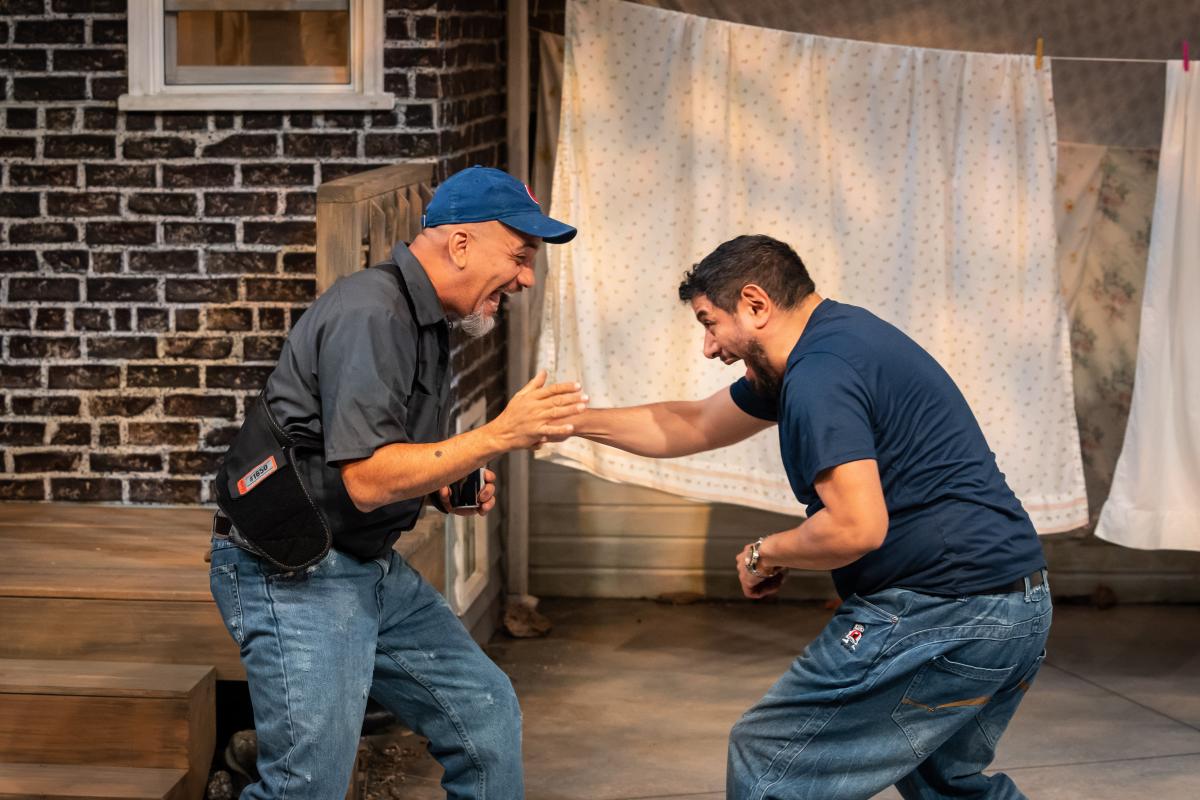 Although he sent out lots of applications, he never got a single callback on a job.  A neighbor, Tio (Sammy A. Publes), who has a cash-only remodeling business, hires him off-the-books, which goes well until a customer stiffs them on a large job.  Tio is philosophical about it, but Bull had plans for that money.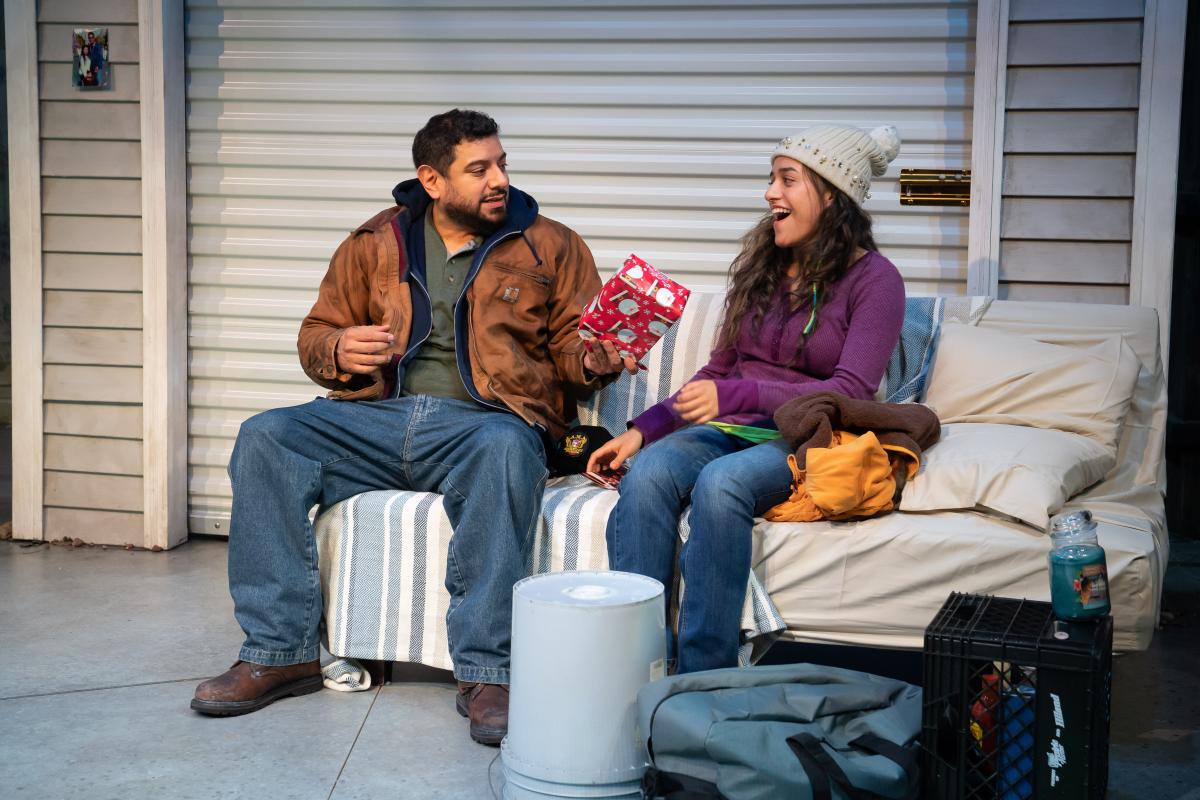 Bull also has to put up with his parole officer, Lawman (Andres Perez) hassling him whenever he feels like it – even in front of his daughter, but he tries not to let it get to him.  He's determined to stay in the garage until a year is up, and he's done with it.  
Note: Guests are encouraged to wear masks while inside the theater.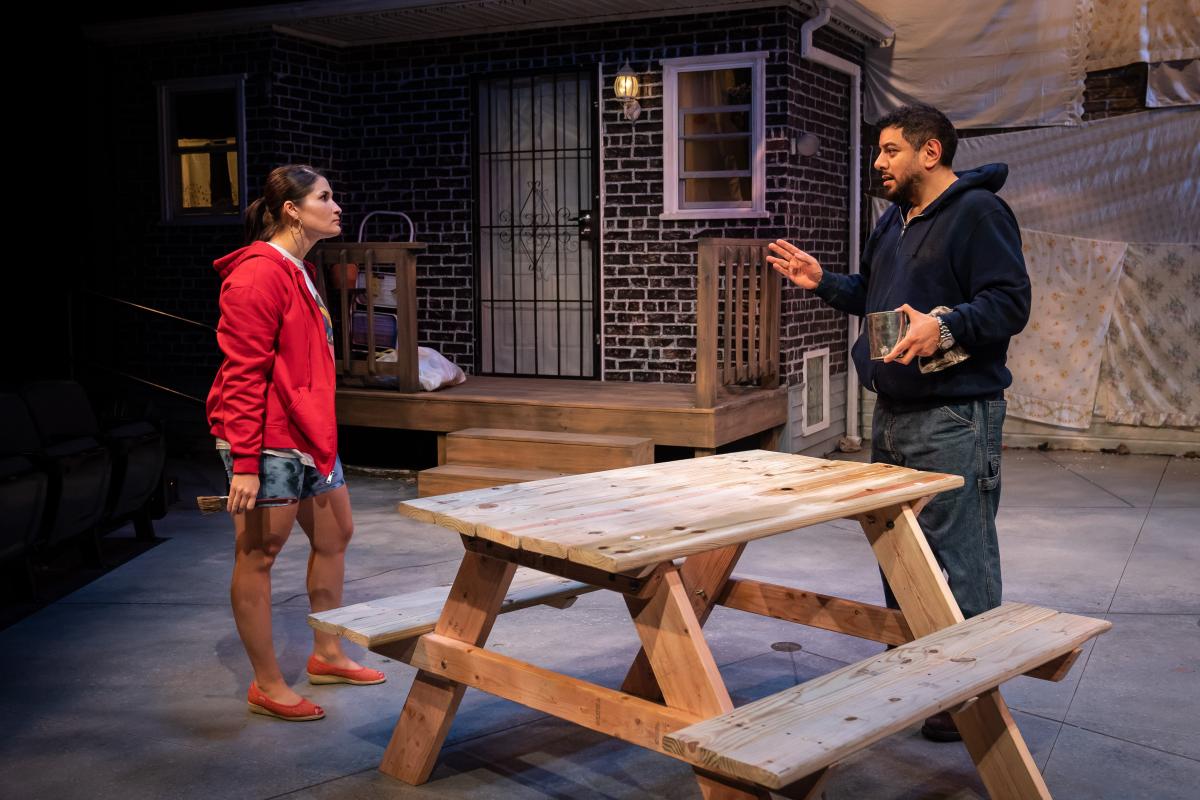 Bull: a love story runs through November 20th in the Copley Theatre, North Island Center, 8 E. Galena Blvd., Aurora.  Plenty of street parking is available.  Running time is about 2 hours, 30 minutes with an intermission.  Please note: Act I runs about 40 minutes, Act II about 1 hour, 15 minutes.  Performances are Wednesdays at 1:30 & 7:00 pm, Thursdays at 7:00 pm; Fridays at 8:00 pm, Saturdays at 2:00 and 8:00 pm, Sundays at 1:00 and 5:30 pm.  Tickets start at $67.  FYI (630) 896-6666 or www.paramountaurora.com.