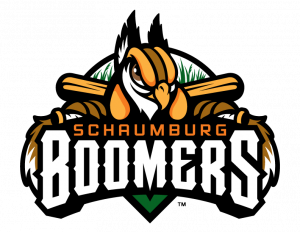 The 2021 Frontier League Champion Schaumburg Boomers plated runs in five different innings to pick up a 9-3 win over the Windy City ThunderBolts and sweep the weekend series.
Nick Oddo opened the scoring in the bottom of the second with a two-run homer. Single runs in the third and fourth allowed the Boomers to lead 4-0. After Windy City scored in the top of the fifth Bake Berry singled home the fifth run in the fifth. Four more runs scored in the seventh to put the game away as Berry doubled in two while Alec Craig tallied an RBI single and Braxton Davidson coaxed a bases loaded walk.
All nine members of the lineup reached base as the Boomers finished with 12 hits, nine walks and a pair of hit batsmen. Clint Hardy tallied four hits and scored a pair of runs out of the leadoff slot. Berry finished with three RBIs. Davidson walked twice in addition to tallying a single and extended his on-base streak to 28. Jumpei Akanuma worked seven innings to improve to 4-0 on the year, allowing one run, striking out seven. Kristian Scott and Thomas Nicoll both threw an inning to conclude the contest.
The Boomers (38-32) tallied a fifth sweep of the year and will welcome the Joliet Slammers tomorrow night at 6:30pm. RHP Blake Stelzer (6-3, 3.96) takes the ball on Mother's Against Drunk Driving First Responder Night. Police, firefighters, and first responders receive free tickets using PROMO CODE: HERO. The 2022 season is winding down. Don't you're your chance to see one of the final 13 home games before summer comes to a close. Tickets for the 2022 season are on sale now! Visit www.boomersbaseball.com.