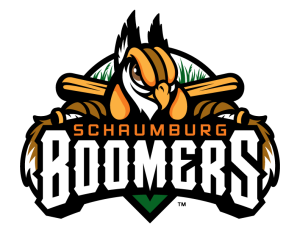 MONTREAL, Quebec — Playing the first regular season professional baseball game in Montreal since the Expos departed in 2004, the Schaumburg Boomers led wire-to-wire in a 5-1 victory over the Trois-Rivieres Aigles at a sold-out Gary Carter Stadium on Saturday night.
The Boomers wasted no time in jumping ahead, loading the bases in the top of the first. Kyle Fitzgerald shoved a single up the middle to score two and give the Boomers the early lead. Brett Milazzo led off the third with a triple and came in to score to extend the advantage. Quentin Selma homered in the sixth inning and Fitzgerald added a homer in the eighth.
The runs were more than enough for Kobey Schlotman, who worked seven shutout innings. The lone run for Trois-Rivieres came with two outs in the eighth to break a string of 16.2 innings without scoring in the series. Schlotman struck out a season high five and won his third consecutive start after dropping his first two outings of the year.
Schaumburg finished with 10 hits in the game and have posted 10 or more hits in every game on the roadtrip to Canada. The team had runners on base in all but one inning in the contest. Milazzo finished with three and Fitzgerald two. The victory marked the third straight for Schaumburg, the first time this year the team has won three consecutive games.
The roadtrip comes to a close tomorrow afternoon with a 12:05pm CST contest. RHP Aaron Glickstein (1-1, 2.29) will make his second start on the trip. The team will return to Wintrust Field on June 6 for three games. The home schedule for 2023 is just underway. Tickets are available by visiting www.boomersbaseball.com or calling 847-461-3695.