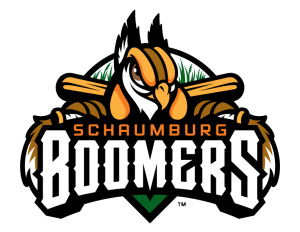 TROIS-RIVIERES, Quebec — The Schaumburg Boomers recorded double-digit hits for the fourth consecutive game, streaking to a series opening shutout over the Trois-Rivieres Aigles by a 9-0 shutout in the first shutout of the season.
Schaumburg jumped ahead with a single run in the top of the third. Chase Dawson tallied an RBI single to drive home Gaige Howard. Dawson, who became the team's all-time leader in total bases yesterday, was at it again in the fifth with a three-run double. The Boomers left no doubt in the eighth by tacking on five, two of which came on an RBI single from Alec Craig.
Jackson Hickert enjoyed the run support, working six blank innings and allowing just one hit to tally his first career victory. Cristian Lopez spun the seventh and Kristian Scott pitched the final two frames. Dawson reached base five times with four hits and a walk, and finished with four RBIs. Dawson owns 13 hits in the first four games of the Canada trip and also has put together a 14-game hitting streak. Quentin Selma and Craig also posted two hits. Howard drew three walks and scored three times and has reached in all 18 games this year.
The roadtrip continues tomorrow night with a showcase game in Montreal at Gary Carter Stadium. The game will be the first regular season professional baseball game in the coty since the Expos departed. LHP Kobey Schlotman (2-2, 5.03) is slated for his first start of the trip against RHP Osman Gutierrez (2-1, 3.04). The team will return to Wintrust Field on June 6 for three games. The home schedule for 2023 is just underway. Tickets are available by visiting www.boomersbaseball.com or calling 847-461-3695.