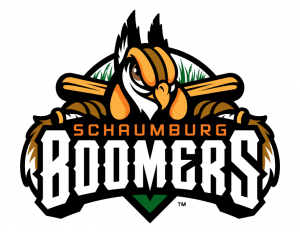 FLORENCE, Ky. — The 2021 Frontier League Champion Schaumburg Boomers suffered a 16-6 loss at the hands of the Florence Y'Alls in the finale game of a mid-week road series in Kentucky.
The Boomers opened an early lead in an odd contest as the first four batters of the game reached without a hit as rain fell. The rain intensified, prompting a 30-minute delay after Chase Dawson was hit by a pitch to score the first run. Clint Hardy logged a two-run double after the delay and Nick Oddo added an RBI groundout as the Boomers led 4-0. Florence came back with two in the bottom of the inning and broke the game open with six in the second which included a grand slam from Anthony Brocato. The Y'Alls scored in five different innings to streak to the series win as Brennan Price also hit a grand slam.
Kobey Schlotman was the first lefty to start a game for the Boomers this year but suffered the loss, working 4.1 innings. The pitching staff combined to strike out 10 in the loss. The team managed just three hits, two of which came from Hardy. Braxton Davidson extended his on-base streak to 25, the longest of the year by a Schaumburg player.
The Boomers (35-32) begin a six-game homestand tomorrow night when Windy City visits. The contest will feature postgame fireworks and a giant marshmallow fight presented by Campfire Marshmallows. RHP Shumpei Yoshikawa (4-8, 6.42) starts for the Boomers against RHP Adam Wheaton (0-1, 10.80). Tickets for the 2022 season are on sale now! Visit www,boomersbaseball.com.