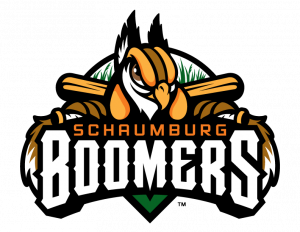 The 2021 Frontier League Champion Schaumburg Boomers scored in seven different innings, rallying from an early deficit to tally a 13-6 win over the Washington Wild Things on Father's Day at Wintrust Field, breaking a five-game skid.
Nick Ward homered to open the game for Washington and another run scored with two outs to put the visitors ahead early for a third consecutive contest. Alec Craig notched an opposite field single to put the Boomers on the board in the bottom of the first and Blake Grant-Parks put the Boomers ahead with a two-run double to right. The runs were the start of six straight.
Chase Dawson singled home a run in the second with Nick Oddo and Sam Claycamp adding RBI singles in the third. Washington drew within 6-5 by scoring three in the fourth but could get no closer as the Boomers answered wuth three in the bottom of the inning. Craig recorded an RBI double and Clint Hardy hammered his second homer of the year, a three-run blast, to make the score 10-5. Claycamp added a solo homer in the fifth, Hardy an RBI single in the sixth and Dawson an RBI triple in the seventh. The triple was the 12th of the year for Dawson and fourth in the last five games.
Shumpei Yoshikawa struck out five in six innings to grab his third win of the year. Thomas Nicoll worked the seventh, Kristian Scott the eighth and Jake Joyce the ninth. Joyce made his 196th appearance for the Boomers, tying Matt Schweitzer for third in league history. The Boomers finished with 15 hits in the decision. Dawson and Craig notched three apiece while Cris Ruiz scored three runs and Hardy drove home four. All nine members of the lineup reached base.
The Boomers (15-16) head on the road for three games at Gateway beginning on Tuesday night at 6:45 pm before returning home on June 24. RHP Kyle Arjona (1-3, 6.62) starts the opener at Gateway against LHP Clint Freeman (0-1, 1.80). Tickets for the 2022 season are on sale now! Visit www.boomersbaseball.com.