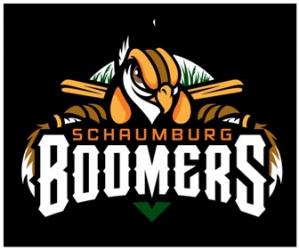 The Schaumburg Boomers recorded 12 hits and four pitchers combined to hold the Windy City ThunderBolts at bay in a 4-1 road victory on Saturday night, the second straight win in the series.
The pitchers matched each other inning by inning to start the game. Neither team was able to score despite consistently placing runners on base. Windy City broke through in the bottom of the fifth with a solo homer from Jairus Richards. The Boomers responded immediately in the top of the sixth. Matt McGarry singled with one out before Chase Dawson deposited his fifth homer of the year over the wall in right to give Schaumburg the lead. The Boomers added a single run in the seventh on an error following a Brett Milazzo stolen base while Angelo Gumbs singled home the fourth run with his fourth hit in the eighth.
Andrew Dean worked into the seventh inning to collect his fourth win, walking three and striking out four. Andrew Cartier entered in the seventh with the tying runs on base and proceeded to strike out all three batters. Ryder Yakel worked a 1-2-3 eighth and Thomas Nicoll threw the ninth for his fourth save and second in as many nights. Gumbs finished 4-for-4 with an RBI. Dawson added a double in addition to his homer while Milazzo tallied a pair of hits with a triple. The Boomers have tripled in three straight games.
The Boomers (33-25) conclude the series with Windy City on Sunday at 2:05 p.m. as the roadtrip continues. Schaumburg will return home on August 6 to begin a stacked homestand that features three fireworks nights. Visit www.boomersbaseball.com for tickets and information or call 847-461-3695.