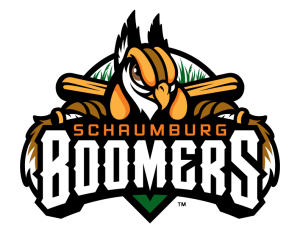 TROIS-RIVIERES, Quebec — The Schaumburg Boomers capped a roadswing through Canada with a 5-1 record by virtue of a 5-4 sudden death win over the Trois-Riveres Aigles to sweep the weekend series.
The game was flying along as Aaron Glickstein and Tucker Smith cruised through the middle of the contest. Schaumburg struck first on a two-run homer from Quentin Selma in the sixth inning and made it 3-0 when Travis Holt scored on an error. Trois-Riveres tied the game by scoring a run in the seventh and two in the eighth. Both teams were able to score the international tie-breaker runner in the 10th and Jake Joyce kept the game even by working out of a bases loaded no out situation.
Trois-Rivieres elected to play defense in sudden death and Gaige Howard instantly moved the winning run to third with a single to right. Holt followed with a high-hop single over the drawn in infield to hand the Boomers their first ever sudden death victory and a walk-off on the road. The contest marked just the second ever sudden death game for the Boomers. Sudden death was instituted prior to the 2022 campaign.
Glickstein threw 6.1 innings and allowed just one run. Kristian Scott and Dylan Stutsman worked the game into extras. Joyce ended up earning the win. Howard doubled twice and finished with four hits as the Boomers amassed 12. Schaumburg logged double-digit hits in every game of the trip. Alec Craig and Miles Simington both posted two hits. Craig drove home the go-ahead run in the 10th. The Boomers did not trail in the series.
The Boomers (13-7) will return home on Tuesday night at 6:30pm to begin a three-game series with the Florence Y'Alls. Tuesday night is Elvis Night at Wintrust Field, presented by Friendship Village. Enjoy a night filled with music and themes all about the King of Rock 'n' Roll including impersonators and live music pregame. RHP Luis Perez (2-0, 2.61) is slated to start for the Boomers, making his return from the injured list while Florence counters with RHP Jake McMahill (0-1, 5.30). The home schedule for 2023 is just underway. Tickets are available by visiting www.boomersbaseball.com or calling 847-461-3695.