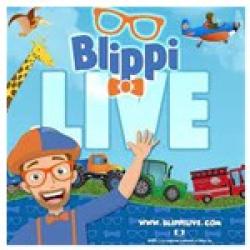 Blippi is coming to your city for the ultimate curiosity adventure 
Blippi: The Wonderful World Tour
Saturday • June 10, 2023 • 1:00 & 5:00 pm
Tickets start at $25
Blippi is coming to your city for the ultimate curiosity adventure in Blippi: The Wonderful World Tour! So, come on! Dance, sing, and learn with Blippi and special guest Meekah as they discover what makes different cities unique and special. Will there be monster trucks, excavators, and garbage trucks galore? You bet! So get ready to shake those wiggles out and OJ Twist your way through this brand-new musical party!
This show contains Flashing Lights, Haze (Fog), and Confetti
PARKING INFORMATION
Parking is available close to all entrances of the Rosemont Theatre. Parking fee ranges from $15-$25 (Cash Only). Buses and limos are extra. Parking is open two hours prior to event. No tailgating is permitted.