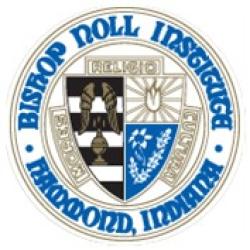 Hear Ye, Hear Ye, Bishop Noll Institute invites families to attend its first Princess Brunch and enjoy a morning of magical experiences.
The event will take place from 10:30 a.m. to noon Saturday, December 9 at Bishop Noll Institute and will include brunch, swag bags, princess interactions, crafts, treats, mini makeovers and more.
Dee Dee Buck, Bishop Noll Class of 1972, is leading efforts to put together this new event for BNI. 
"I do these events because of my love of Bishop Noll and the education I received and my husband, George, received. We're proud of being alumni of Bishop Noll."
Buck said that with the help of alumni sponsors, they will be able to present several princesses from Region Royalty who will take photos with and interact with the little guest princesses all dressed up. 
"The swag bags are going to be great and, of course, we will have door prizes," Buck said. "My friend Judy Gresko has also put together some amazing gift baskets that will be raffled. We are so thankful to her for her time."
Stylists from Tricoci University of Beauty in Highland have volunteered their time to give mini makeovers, complete with hair and nails, to the guests. 
Guests will dine on mini pancakes, sausage, fresh fruit and assorted pastries. Several items have been donated by sponsors Chick-Fil-A in Schererville, Cracker Barrel in Hammond, Starbucks in Schererville, Panera in Highland, Munster Donut, Wal-Mart in Hammond. 
The event will take place in the Bishop Noll Cafeteria and Fieldhouse, 1519 Hoffman St. in Hammond. Enter Door C. Tickets, on sale now, cost $20 for children 12 and younger and $15 for adults. Visit https://bniprincess.givesmart.com for tickets. No tickets will be sold at the door.
The fundraiser will support students and teachers at Bishop Noll Institute, a Catholic, co-educational four-year high school under the auspices of the Roman Catholic Diocese of Gary. For more information, visit bishopnoll.org or call (219) 932-9058.