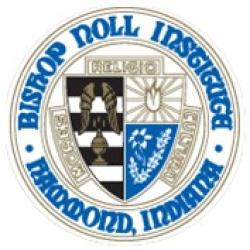 Families considering a Bishop Noll Institute education can attend an upcoming open house to see the school in action.
Open houses for prospective students will provide the opportunity to tour the school, meet teachers and learn more about what makes BNI Warriors prepared for the future in mind, body and soul.
Open houses will take place at 6 p.m. Nov. 2 and 6 p.m. Dec. 7. Prospective students and families will learn about everything the school has to offer, including its curriculum, vast technological resources, sports, clubs and campus ministry.
There will also be an opportunity to learn about financial aid, BNI scholarships and the Indiana School Choice Scholarship program. In recent years, the Choice Scholarship program has become accessible to a greater number of Indiana families, with 99% of Northwest Indiana families now qualifying. The program allows Indiana families to use their own tax dollars to send their children to the private school of their choice.
Now in its 103rd school year, Bishop Noll Institute is a Catholic high school serving the youth of Northwest Indiana and Chicagoland. It is the largest school in the Diocese of Gary. Its graduating class of 2023 earned a total of $23.2 million in college scholarship offers, an average of more than $222,000 per graduate. Through a partnership with local universities, Bishop Noll students can earn up to 30 college credit hours before high school graduation. These partnerships allow students to complete one year of college while still in high school and gain the skills needed to excel at the collegiate level.
Bishop Noll students can choose from more than 40 extracurricular activities including varsity sports, clubs, academic teams and honor societies. Popular groups include National Honor Society, Robotics Club, Drama Club, Video Game Club and Tri-M Music Honor Society. As a Catholic college preparatory school, Catholic beliefs and values are at the forefront of the student experience, with daily prayer, theology classes, monthly Mass, spiritual retreats and community service. All faiths are welcome. 
Bishop Noll is at 1519 Hoffman Street in Hammond. For more information on any upcoming events, email admissions@bishopnoll.org, visit bishopnoll.org or call (219) 932-9058.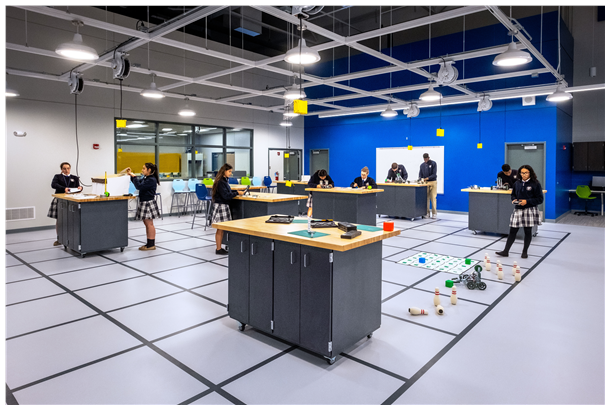 Bishop Noll Institute welcomes prospective students and families to experience the school in action at upcoming events. The Bishop Noll STREAM Lab, the first STEM lab of its kind in the Region, focuses on the disciplines of science, technology, engineering and math along with religion and art.