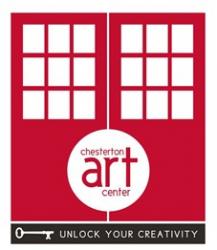 During this 5-week course starting on Wednesday, April 7, from 6:30-9:30 p.m., participants will learn basic techniques for wheel throwing, hand building, and how to finish their works using standard decorating and glazing styles. Students will make 3-5 finished pieces of artwork.  There will also be an additional daytime class session on Fridays from 10:00am-1:00pm starting on April 9.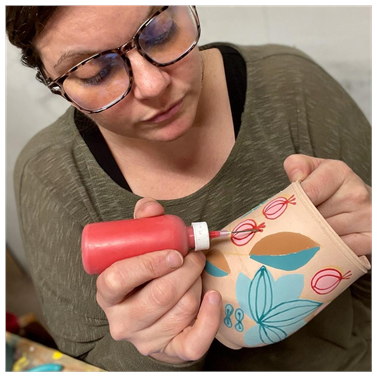 For those individuals with ceramics experience, there will be a Ceramics Open Studio class offered on Friday nights beginning on April 9, from 6:30pm-9:30pm.  There is no structured lesson plan time during the sessions, but clay instructor Milissa Beale will be present to offer help and guidance through your artistic process. Works created in Open Studio will be able to be fired for the participants.
The cost for the Beginning and Open Studio classes is $165, with members receiving a $20 discount. The cost of clay (25 lbs.) is an additional $20, payable to the instructor on the first day of class. All other supplies are included.
To register and pay for both Beginning Ceramics and Open Studio Ceramics, please call the Art Center at 219-926-4711.  Please know that we only have a limited number of seats available due to COVID 19, so register early.  
PLEASE NOTE: Masks are still required for all onsite classes and events. Hand sanitizer will be available. Social distancing will be practiced. The classroom will be cleaned and sanitized upon students' arrival. All students will be asked to sign a waiver regarding COVID-19.
Students must register and pay before the first session. Unfortunately, due to COVID -19 no missed sessions can be made up at this time.
For questions, please call the Chesterton Art Center at 219-926-4711. The Chesterton Art Center is located at 115 S. 4th St., Chesterton, IN 46304. For additional details concerning the above classes and a list of all classes being offered at the Art Center, please see the website www.chestertonart.org.