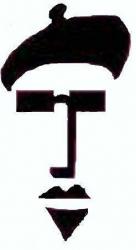 Beatniks entertainment is holding Auditions for, the Comedy Thriller, "The Butler Did It" by Walter and Peter Marks.  Directed by Bonnie and Rip Johnson
Audition dates are Sunday Aug 8 at 5 - 6:30pm and Monday Aug 9 at 7- 8:30pm. 
We will be reading from the script for auditions, bring conflicts to auditions.
2 women - sensual woman in her 40-50's & frisky woman 20 - 30's
4 men - one any age (Orson Wells type), one 60's - 70, one tall dark and handsome 30's - 40,  & one middle age
The scene is the set where Anthony J. Lefcourt, writer and director, is rehearsing his new play, a "classic whodunit" (in which all the characters are named Butler) with which he hopes to regain the success that has eluded him in recent seasons. Desperately eager to stimulate his cast to their best efforts, he has deliberately withheld the final scene of the play from them, but his patience is worn thin by the petty jealousies and romantic rivalries that detract from their concentration. In an effort to spur them on he "stages" the murder of one of the actresses, after which the plot begins to twist and turn with such dazzling ingenuity—and hilarity—that soon actors and audience alike have lost track of what is real and what is make-believe—until a surprise ending sets matters straight in a most bizarre and ironic way.
Show dates are October 8th, 9th, 10th, 15th, 16th, and 17th,  Friday & Saturday shows at 7:30pm, Sundays at 2:00pm.  The cost of the show is $18.00 and refreshments will be available.  The door will open 1/2 hour before the show.  Beatniks is located at 420 Conkey Street, Hammond, Indiana. 
For reservations or more info, go to www.Beatniksonconkey.com or call (219) 852-0848.