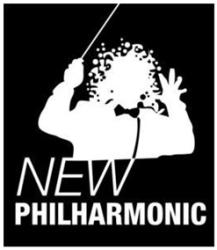 New Philharmonic, the professional orchestra in residence at the McAninch Center (MAC), rings in the new year with three New Year's Eve Concerts Saturday, Dec. 31 at 1:30, 5 and 8:30 p.m. Guest artists Mischa Bouvier (baritone) and members of the pop/rock violin group The CoverGirls, known for their purple electric violins, will join the celebration which features a variety of pops, waltzes, arias and light classical favorites, plus the traditional "Auld Lang Syne" and a few surprises. Each performance includes party favors and a champagne toast in the lobby following the concert
New Philharmonic, under the baton of Maestro Kirk Muspratt, will perform Johann Strauss II's "Thunder and Lightning Polka," Op. 324 and "The Blue Danube," Op. 314; Joseph Hellmesberger's "Kleiner Anzeiger Galop," Op. 4; Josef Strauss' "Phoenix March," Op. 105; the Pizzicato Polka; "Hoe-down" from Aaron Copland's ballet "Rodeo;" and selections from movie scores including Jerry Goldsmith's "Chinatown" and Ennio Morricone's "Cinema Paradiso." Guest baritone Bouvier will be performing "Te Busco" made popular by salsa singer Celia Cruz and "This Nearly Was Mine" from Richard Rodgers' "South Pacific." The CoverGirls will join New Philharmonic and Bouvier for "Auld Lang Syne" and a high-octane rendition of "Proud Mary" written by Creedence Clearwater Revival's John Fogerty but known by many for Tina Turner's legendary cover.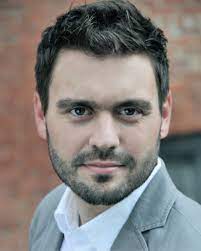 Bouvier has been praised for his "soothing, cavernous baritone that can soar to heights of lyric beauty" by Opera News and called "a baritone with a rich timbre and a fine sense of line" by The New York Times. He has appeared at Lincoln Center, Carnegie Hall, Symphony Hall in Boston and Ángela Peralta Theater in Mazatlán, Mexico, to name a few. As an ardent recitalist and vocalist, Bouvier has performed in recitals, on stage and in collaboration with many orchestras and ensembles. His work includes Bach's "St. Matthew Passion" (Jesus) at the Festival Casals de Puerto Rico, conducted by Helmuth Rilling; Rodgers and Hammerstein's "Carousel" (Jigger Craigin) with Keith Lockhart; Gordon Getty's "Plump Jack"; Handel's "Messiah" with the Alabama Symphony Orchestra; and Ko-Ko in Gilbert and Sullivan's "The Mikado." 
Bouvier is also part of Mirror Visions Ensemble, a vocal chamber group in NYC. As a member of the group since 2014, he has worked with groups and masterclasses globally, including a week-long residency at Cal State Fullerton, performances at the Église Suédoise de Paris and masterclasses at New York University. In addition to his upcoming performance at New Philharmonic's New Year's Eve program, Bouvier has been working on the world premiere of "El Messíah: Handel's Messiah For A New World" and a new collaboration with the TENET Vocal Artists. New Philharmonic audiences have previously enjoyed Bouvier in role of Betto di Signa in New Philharmonic's January 2011 staged production of the Puccini's opera "Gianni Schicchi" and as a guest artist in New Philharmonic's New Year's Eve concerts later that same year.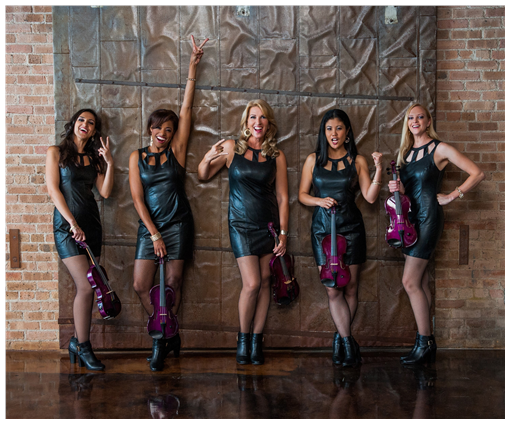 The CoverGirls have performed dynamic, pop/rock covers alongside musical legends across the US since 2009. The CoverGirls Violin Show has shared the stage with Chicago, Rod Stewart, Kristen Chenoweth, Aretha Franklin, CeeLo Green, Deepak Chopra and The Moody Blues, among others. The group has also entertained three US Presidents. One of the Chicago area's most accomplished pop and rock string artists, The CoverGirls are known for their high-energy performances and skillful improvisations. Their engaging programs of pop and rock hits have led audiences to hail them as "true entertainers."
Tickets
New Philharmonic, with guest baritone Mischa Bouvier and members of The CoverGirls, presents three New Year's Eve Concerts at the McAninch Arts Center, 425 Fawell Blvd. on the campus of College of DuPage, at 1:30, 5 and 8:30 p.m. Saturday, Dec. 31. Tickets are $67-$77.
For more information visit www.AtTheMAC.org or call the MAC box office at 630.942.4000, Tuesday – Saturday, 12 noon – 6 p.m.
These performances are sponsored by STG Divorce Law.
Season support for New Philharmonic is provided in part by the JCS Fund of the DuPage Foundation; Bjarne R. Ullsvik; Brookdale Glen Ellyn; STG Divorce Law; a grant from the Illinois Arts Council Agency; WDCB 90.9 FM and the College of DuPage Foundation.
About New Philharmonic
New Philharmonic, the only professional orchestra based in DuPage County, Ill., has inspired classical music enthusiasts in Chicago and the suburbs for more than four decades. It continues to thrive with the goal to give innovative treatment to both classic compositions and modern works while striving to make the music accessible to new audiences and youth through a variety of educational efforts. Today, under the direction of Kirk Muspratt, named 2018 Conductor of the Year (Professional Orchestra) by Illinois Council of Orchestras, New Philharmonic consists of more than 60 professional musicians and typically performs more than a dozen concerts a year, reaching more than 7,500 from the greater Chicago area annually. New Philharmonic was recently honored with the Illinois Council of Orchestras' 2020 ICO Award in the category Programming of the Year.
About the MAC
McAninch Arts Center (MAC) at College of DuPage is located 25 miles west of Chicago near I-88 and I-355 at 425 Fawell Blvd. It houses three indoor performance spaces (the 780-seat proscenium Belushi Performance Hall; the 186-seat soft-thrust Playhouse Theatre; and the versatile black box Studio Theatre), an outdoor venue, the Lakeside Pavilion, plus the Cleve Carney Museum of Art and classrooms for the college's academic programming. The MAC has presented theater, music, dance and visual art to more than 2 million people since its opening in 1986 and typically welcomes more than 100,000 patrons from the greater Chicago area to more than 230 performances each season.
The mission of the MAC is to foster enlightened educational and performance opportunities, which encourage artistic expression, establish a lasting relationship between people and art, and enrich the cultural vitality of the community. For more information about the MAC, visit www.AtTheMAC.org and @AtTheMAC on Facebook and Instagram. 
Support for the McAninch Arts Center is provided in part by the DoubleTree by Hilton Lisle/Naperville; Follett, WDCB 90.9 FM, a grant from the Illinois Arts Council Agency and the College of DuPage Foundation.
Established as a 501(c)(3) not-for-profit charitable organization in 1967, the College of DuPage Foundation raises monetary and in-kind gifts to increase access to education and to enhance cultural opportunities for the surrounding community. For more information about the College of DuPage Foundation, visit www.foundation.cod.edu or call 630.942.2462.