Ballet 5:8, a female and minority-led ballet company from Chicago, is proud to present BareFace at the Athenaeum Center for Thought & Culture (2936 N Southport Ave) on October 18, 2023 at 7:30 p.m., October 20, 2023 at 7:30 p.m., and October 21, 2023 at 2 p.m.
BareFace is a fresh and enthralling dance production that delves deep into thought-provoking themes and evocative storytelling. Inspired by the ancient myth of Cupid and Psyche, choreographer Julianna Rubio Slager tells a female-driven, utterly compelling story of love, jealousy, and a case against the gods.
Last year, just 23.9% of full-length ballets were choreographed by women according to the Dance Data Project. The perspective of men
continues to dominate the landscape of leadership and creativity. Ballet 5:8 continues to push the industry toward equality with the creation of BareFace that centers the female perspective. Rubio Slager is a Visiting Fellow at the School of American
Ballet in New York City and is dedicated to breaking down the barriers of access in ballet.
See Chicago Dance writes, "Rooted in faith, led by a Latina woman and intentionally collaborating with women designers who prioritize sustainability, Ballet 5:8 is unwavering in...their unique vision to ensure ballet is fresh, functional and accessible to everyone."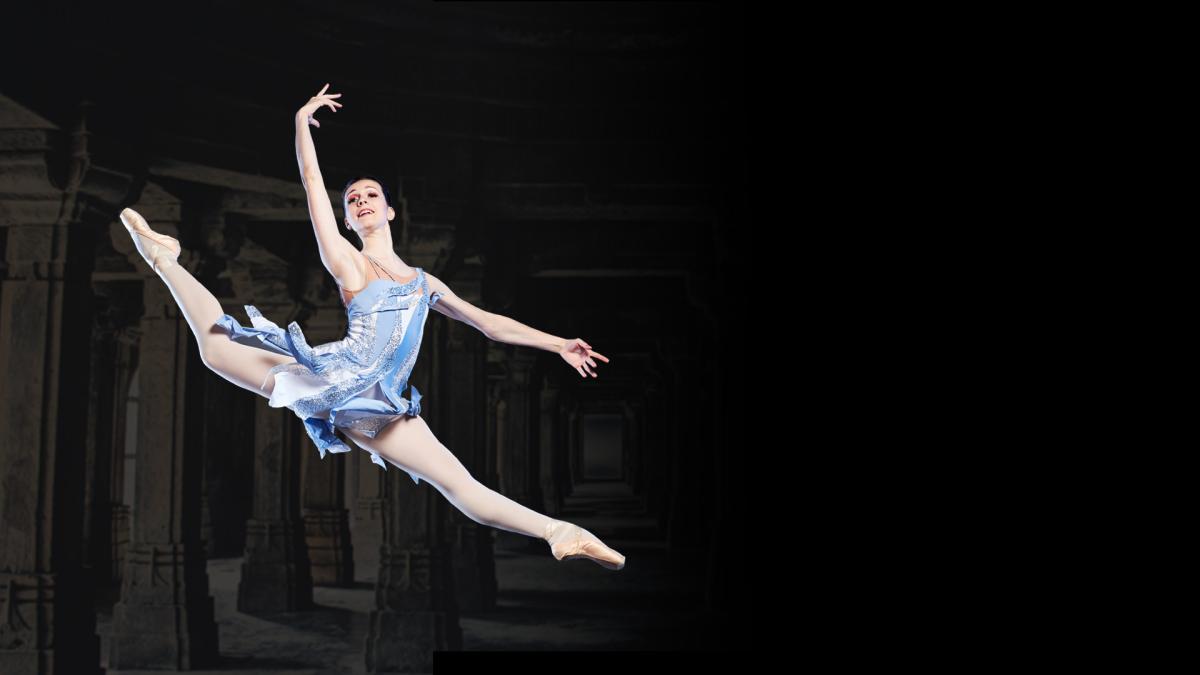 BareFace is a captivating story that embraces the transformative power of vulnerability and authenticity. It challenges us to confront our own masks and delve into the rawness of our emotions. Set in the Grecian fairytale world of Glome, the production captivates with its cinematic storytelling, sweeping stage pictures, and gliding sets. The impressive athletic prowess of Ballet 5:8's dance artists, along with the exceptional work of costume designer Lorianne Robertson, scenic designers Sarah L. Freeman and Graham Louthan, and projections by Sarah L. Freeman and Julianna Rubio Slager, bring this full-length story ballet to life. Tickets are available online at www.athenaeumcenter.org/events/2023/bareface/.
TICKET INFORMATION
Ballet 5:8 presents BareFace at the Athenaeum Center for Thought & Culture at 2936 N Southport Ave, Chicago, IL, 60657
on Wednesday, October 18 at 7:30pm, Friday, October 20 at 7:30pm, and Sunday, October 21 at 2:00pm. Tiered single
tickets are available ranging from $15 to $62 based on seating and available online at: www.athenaeumcenter.org/events/2023/bareface/.  Specific children, student and senior ticket prices are available. For groups of 10 or more adults, patrons can use the code: B58GROUP to redeem $5 off each ticket.
SEE WHAT AUDIENCES ARE SAYING
"The performance was powerful, beautiful, intelligent, and captivating."
"I was blown away by the artistry, the rich meaning woven throughout the choreography, and the precise,powerful skill the dancers displayed."
"A masterpiece."
"The choreography was beautiful, innovative, [and] expressive."
ABOUT ARTISTIC DIRECTOR JULIANNA RUBIO SLAGER
Ballet 5:8 Artistic Director, Co-Founder and Chicano Resident Choreographer Julianna Rubio Slager studied under notable teachers from the New York City Ballet, the Vaganova Academy and Puerto Rican National Ballet. Rubio Slager enjoyed dancing under Barbara Smith at Greater Lansing Ballet and also under Kathy Thibodeaux and Sol Maisonet at Ballet Magnificat. Rubio Slager co-founded Ballet 5:8 in 2012 and is known for the unique ability to engage audiences in discussions of life and faith through exquisite choreography. As one of the few Mexican American Artistic Directors and Resident Choreographers, Rubio Slager is a groundbreaking representation empowering minority women to command space in the professional ballet scene. Over the past decade, Rubio Slager has dedicated herself to training and mentoring young artists at School of Ballet 5:8's Pre-Professional, Conservatory and Trainee programs. Students from School of Ballet 5:8 have been awarded contracts, scholarships and placements with world-class dance companies, colleges and schools across the country testifying to the unmatched quality of dance education Rubio Slager provides.
ABOUT BALLET 5:8
Ballet 5:8 is a female and minority-led premiere ballet company recognized for remarkable artistic excellence, innovation, technical precision and beauty. Mexican American Artistic Director Julianna Rubio Slager creates original and dynamic ballet experiences drawing from life, faith, current events and diverse perspectives that tell relevant stories of the 21st century. Rubio Slager brings to life ballets that are relatable and accessible to all people, delighting both the seasoned balletomane and the first time audience. Since its founding in 2012, Ballet 5:8 has presented more than 50 critically acclaimed ballets forging a robust repertoire, engaging and captivating communities in Chicago, the Midwest and across the nation. Headquartered in Orland Park, IL, Ballet 5:8 is the only professional touring company in Chicago's South Suburbs and serves more than 400 students a year at the School of Ballet 5:8 as a cultural staple in the community. The
School also has a Beverly Campus on Chicago's South Side raising up the next generation of aspiring artists. For more information about Ballet 5:8, visit www.Ballet58.org and connect on Instagram, Facebook, TikTok and YouTube.