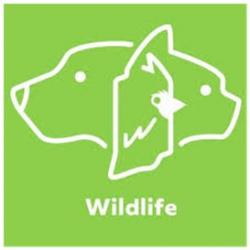 Humane Indiana offers school programs designed for domestic pets and wildlife education for pre-k through high school aged students. Since our education program inception in 2016, we have conducted hundreds of programs and reached more than 20,000 community members.  

ABOUT OUR SCHOOL PROGRAMS
Our programs range from domestic pets programs such as "How to Greet a Strange Pet" to "Animal Careers," while our wildlife programs include " "Wildlife in My Backyard" and "How Rehabilitation Impacts the Big Picture." Our programs can be customized to meet your class curriculum. School Programs start at $150/hour, additional fees may apply. All donations benefit the rehabilitation of orphaned and injured wildlife at our Wildlife Rehabilitation Center.
HOMESCHOOL PROGRAMS
Home School programs are provided to families and groups in Northwest Indiana to supplement science education content. Education programs range from 30 minutes to an hour-long, with a suggested donation fee of $10/student with $5/accompanying family member 4 years of age and older.
Download our complete list of Humane Indiana School Programs and Indiana State Standards  associated with each program.
Request a Humane Indiana School Program
For questions regarding our School Programs please email education@humaneindiana.org.
EDUCATION TRUNKS
Have you heard about our Education Trunk Rentals? Humane Indiana offers Education Trunks to schools and organizations as a great supplemental support to your in-classroom education program and to your current classroom curriculum. These serve as helpful resources for teachers, librarians, homeschool cohorts, and scout groups. Each Education Trunk contains a curriculum consistent with the trunk theme. Trunks include animal skull replicas, animal furs, x-rays, books, dioramas, games, activities, and much more to further engage students and educators alike. 
Humane Indiana Wildlife maintains 5 education trunks that can be rented by educators throughout Northwest Indiana. Our Education Trunk topics include: 
Mammals of Indiana

Birds of Indiana

Endangered Species

Great Lakes Coastal Ecosystems

Wildlife Rehabilitation
WHAT YOU SHOULD KNOW ABOUT YOUR EDUCATION TRUNK
Upon receipt of your Education Trunk you will notice an Inventory Checklist, which is a list of all items we have included in your trunk. Prior to delivery of the trunk to your facility, Humane Indiana Wildlife staff have taken inventory and initialed each item that is present within the trunk. We ask that you do the same prior to returning the trunk to Humane Indiana Wildlife staff. 
* Please be aware of special recommendations for certain items such as curriculum or activity books. We ask that copies be made of pages so that they remain available for future educators to use as well. Should an item be lost or broken, the entity borrowing the trunk is responsible for replacement of said item(s). We encourage students to touch and handle all replica items as well as feathers and wings! 
TRUNK RENTAL FEES
Questions regarding Education Trunk contents, rental fees, or securing a trunk for your facility please email education@humaneindiana.org.
OUR SCHOOL PROGRAM REACH
Our education programs have been successful in several school districts and counties throughout Indiana. Many schools request our programs year after year to offer students information and education about domestic and wildlife animals. So far, Humane Indiana has presented school programs in the following counties: 
Porter Co

Lake Co

Starke Co

Elkhart Co

St. Joseph Co 

Newton Co

LaPorte Co

Marion Co
Humane Indiana's Wildlife Rehabilitation Center is located at 570 North 450 East Valparaiso, IN 46383.