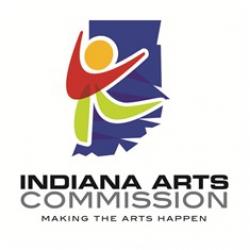 Did you know that in the next ten years, one in five Indiana citizens will be 65 and older?
Allow me to introduce our new initiative, Lifelong Arts Indiana.
Informed by field best-practices, Lifelong Arts Indiana empowers artists to develop their own approach to sharing creative experiences with older adults, ages sixty-five and older, in their community—and provides access to funds to help make it happen.
Lifelong Arts Indiana includes training, one-on-one coaching to develop partnerships and curriculums, and some funding to help bring everything to life.
Who is this for?
We think artists with some experience in teaching are the best fit to participate in Lifelong Arts Indiana. This program will provide artists with the opportunity to expand their teaching to older adults in an informed, intentional way.
Recently we've been hosting online conversations to help put us all on the same page as to the benefits of creative aging. We still have a few more of those sessions on the books if you're interested in learning more. But if you're like me and ready to jump in, go ahead and submit an application to participate in the Lifelong Arts Indiana program! 
Click here to download the program guidelines.
Applications are due August 4, 2021. 
Looking forward to learning with you,
Lauren Curry
Program Assistant
Indiana Arts Commission
P.S. Have an artist or community in mind that would benefit from knowing about this program? Please forward them this email or let me know who you've got in mind. I'm happy to reach out and make a new connection! 
This initiative is made possible by a grant provided by the National Assembly of State Arts Agencies in partnership with Aroha Philanthropies. Training, coaching, consulting, and resources for Lifelong Arts Indiana have been provided by Lifetime Arts, the national leader in creative aging programs and services.
The Indiana Arts Commission (IAC) is an agency of State Government funded by the Indiana General Assembly and the National Endowment for the Arts, a federal agency.
@INArtsCommission facebook
@INArtsComm instagram
@IndianaArt youtube