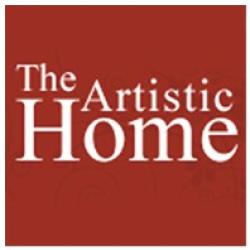 The Artistic Home is pleased to present the 20th anniversary of its Cut To The Chase one-act play festival, featuring six handpicked 10-minute plays, showcasing Artistic Home Studio actors, playing five intimate performances January 26 – 29, 2022 at The Den Theatre (2A), 1331 N. Milwaukee Ave. in Chicago's Wicker Park neighborhood. Tickets ($20 general admission) are now on sale thedentheatre.com or by calling (773) 697-3830.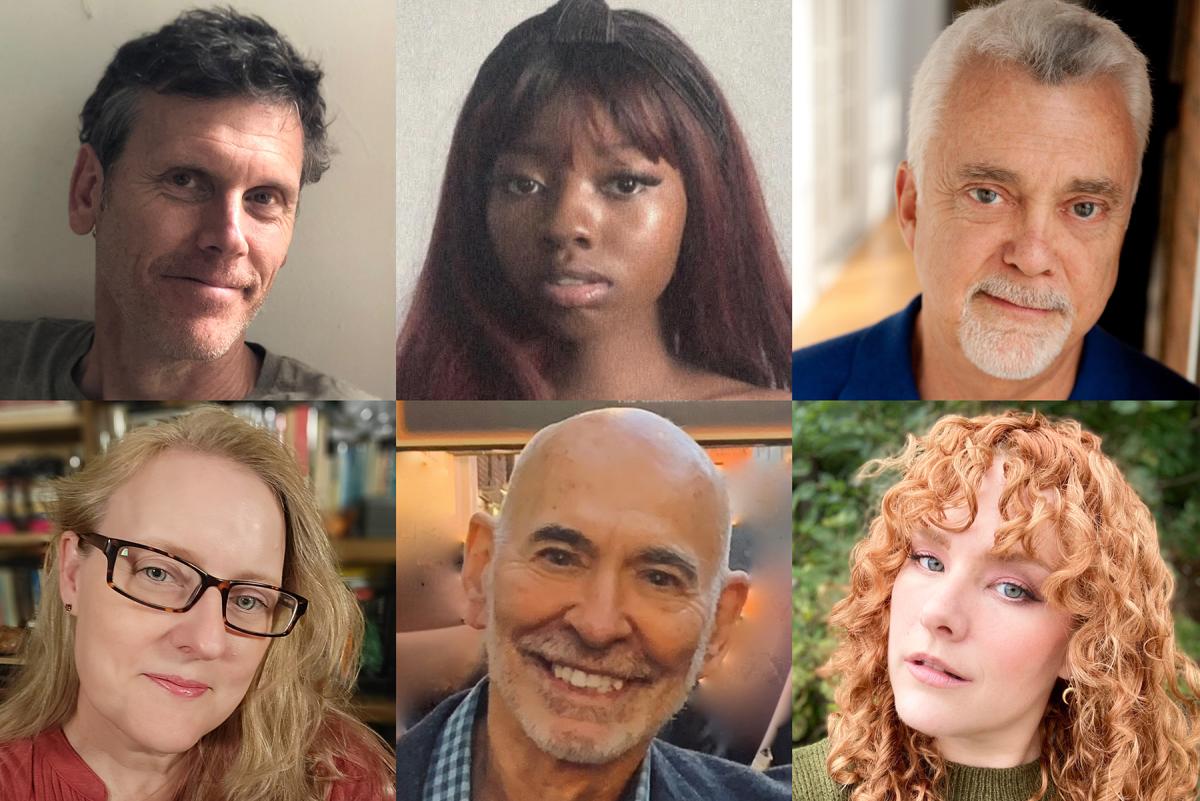 The Artistic Home's 2023 Cut To The Chase One-Act Play Festival playwrights include (top, l to r) Will Eno, Marie Mayingi and Will Dunne (bottom, l to r) Amy Tofte, Glenn Alterman and Jillian Blevins.
The Cut To The Chase 2023 line-up includes:
Intermission by Will Eno – Chicago Premiere!
Directed by Ted James
Featuring Mary Mikva, Randy Rozler, Hannah René Strauss and Trell Winters
Taking place in the audience during the intermission of a fictional play, this brilliant work challenges us to pay attention to the intermissions in life. Pulitzer Prize finalist Will Eno infuses his hilarious style into touching moments where strangers contemplate aging and the importance of the moments between everything else.
Fifty Years by Marie Mayingi – World Premiere!
Directed by Rashaad Bond
Featuring Gabriela Medina, Janice Rumschlag and Toma Lynn Smith
Set fifty years in the future, abortion is illegal and a governor's daughter has an unwanted pregnancy. Emerging playwright Marie Mayingi has penned a wildly imaginative future world where underground connections help young women navigate through authoritarian times.
Hi by Will Dunne – World Premiere!
Directed by Patrick Thornton‡
Featuring Jon Yelton and Rebecca Zisook
When a stranger is accused of harassment, he accuses his accuser of discrimination. Chicago playwright and Cut To The Chase alum Will Dunne takes us through a very 2023 moment, with a resolution of connection that we can hope is a preview of a more compassionate future. 
The Matter With Family by Amy Tofte – Chicago Premiere!
Directed by Jenna Steege Ramey
Featuring Lynne Baker, Angela DeMarco, Rossana Di Silvio and Diane Sintich
When your sister is having an affair with a married man, it's time to hire professionals.  In this laugh-out-loud comedy by Amy Tofte, four women perform a relationship "extraction" and show the lengths we'll go to help those we love.
Unheard by Glenn Alterman – Chicago Premiere!
Directed by Dakota Pariset
Featuring Bill Chamberlain and David Stobbe
A dying father and his son have one last moment to connect and heal their troubled relationship. Playwright Glenn Alterman challenges us to consider the importance of saying those things we have trouble saying before we lose the chance to connect.
Tipping by Jillian Blevins – Chicago Premiere!
Directed by Lauren Valice+
Featuring Charlie Irving and Melissa Kuzma
A "badass" teaches a "sadsack" how to take control and stop getting pushed around.  Set in a bar, playwright Jillian Blevins escalates this random encounter with such hilarious antics until these two form an unlikely connection and realize they each have something to learn from the other.
Performance Schedule:
Thursday, January 26 at 8 pm
Friday, January 27 at 8 pm
Saturday, January 28 at 4 pm & 9 pm
Sunday, January 29 at 3 pm 
The production team includes Ted James (Producer), Kathy Scambiatterra‡ (Artistic Director, Producer) and Rebecca Gilman (Stage Manager).
COVID safety: Effective November 21, 2022, The Den Theatre will no longer require patrons to offer proof of vaccination for COVID-19 to gain entry into the facility. For the most up-to-date information on our venue's COVID precautions, please visit thedentheatre.com/covid19-policy.
*Denotes The Artistic Home ensemble members  +Denotes The Artistic Home artistic associates ‡Denotes The Artistic Home Studio instructors
About the Playwrights
Glenn Alterman is a Julio Nunez Artist's Grant recipient, was awarded The Arts and Letters Award in Drama, the Reva Shiner Award, Jerry Kaufman Award and has been awarded two French Arts Grants. He is the author of thirty-one theater related books, including eleven books of original monologues. His plays and monologues have appeared in over 40 "Best of the Year" anthologies. His plays have received hundreds of productions, including at Primary Stages, Ensemble Studio Theater, Circle in the Square Downtown, HERE, The New Frontier Theater Conference, LaMaMa, Circle Rep, Playwrights Horizons, Deep South Writers Conference, Pittsburgh New Works Festival and Beverly Hills Rep. www.Glennaltermanplaywright.com
Jillian Blevins is a Massachusetts-based playwright, actor, director and dramaturge. In 2020/21, she conceived and produced "Digital Dionysia," a six-week online new works festival of 24 original plays by playwrights from around the world, which featured her plays Izzy at Zoom Therapy and Be The Bacchae. In 2022, her play No Clock In The Forest was performed at Shakespeare On The Sound's Short New Play Festival, and her queer historical dramedy, Romeo & Her Sister received a developmental staged reading at Orlando's Whiskey Theatre Factory. 
Will Dunne is a Resident Playwright at Chicago Dramatists and author of The Dramatic Writer's Companion and other books (University of Chicago Press). His plays have been presented worldwide in three languages and earned numerous honors, including three selections by the Eugene O'Neill Theatre Center for the U.S. National Playwrights Conference, a Charles MacArthur Fellowship awarded by the O'Neill for outstanding comedy, four Bay Area Theatre Critics Circle Awards and two DramaLogue Playwriting Awards. Plays produced at The Artistic Home include Tea Time, The Red Door Ajar, Deep Gardens and Two Men on a Train Platform Just Before the Apocalypse.
Will Eno is a Guggenheim Fellow, a Helen Merrill Playwriting Fellow, and a Fellow of the Edward F. Albee Foundation. His play The Open House won the 2014 Obie Award, the Lortel Award for Outstanding Play and a Drama Desk Award. His play The Realistic Joneses appeared on Broadway in 2014, where it won a Drama Desk Award. In 2005, he was named a finalist for the Pulitzer Prize in Drama for his play Thom Pain (based on nothing). He won the Oppenheimer Award for best debut by an American playwright in 2004 for the New York premiere of his play The Flu Season. Will is an alumnus of Signature Theatre's Residency Five program, during which he premiered Title and Deed in 2012, The Open House in 2014 and Wakey, Wakey in 2017.
Marie Mayingi was born and raised in Paris and is currently studying English Law and French Law at the University of Exeter. Her play Antigone received its London debut in November 2022 at Barons Court Theatre as part of their Reboot Festival. Her plays Antigone and Something Old have been performed at festivals across the U.S. during the 2020-21 and 2021-22 seasons. Her poetry was featured in Black Spring Press' "Best New British and Irish Poets 2019-2021," an anthology that was published in July 2021.
Amy Tofte is an award-winning playwright and screenwriter who won the 2015 Nicholl Fellowship in screenwriting from the Academy of Motion Picture Arts and Sciences. Her play Righteous Among Us won the 2020 Todd McNerney Playwriting Award. Recent productions include the short opera The Course We Set (Boston Opera Collaborative) and a production of her play Cardboard Castles Hung on Walls (Wild Imaginings in Waco, TX). She has been in residence at the Autry Museum of the American West, Brush Creek, The Kennedy Center and Yaddo with work produced and developed throughout the United States, Australia, the United Kingdom and twice at the Edinburgh Fringe Festival. She is a proud member of The Dramatists Guild. MFA, CalArts.
About The Artistic Home
The Artistic Home creates theatre that explores and celebrates the truth within us. Through extraordinary acting, we seek to ignite an audience's imagination, to reach deep into the primal to send tremors through the intellect, to give birth to unforgettable moments by working in an intimate space, to touch audiences who are increasingly distanced from human contact. We readdress the classics and explore new works with passion. We give artists a home where they can shape, develop and strengthen their artistic voice.