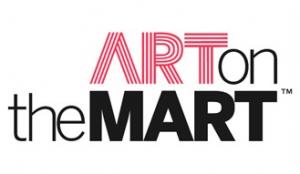 Art on theMART today announced the seven Chicago Public School (CPS) senior artists selected to have their work projected on the façade of theMART as part of a new animated projection entitled Hope is a Light: Select Works from the Chicago Public School Class of 2021.    
The students include Henry De Luca (Disney II Magnet High School), Emily Diaz (Insituto Health Science Career Academy), Jason Acevedo (Aspira Early College), Kendall Rasco (Little Black Pearl High School), Yoselin Mata (Schurz High School),
Elijah Roberson (Morgan Park High School) and Victoria Mak (Ogden International School). Accompanying the projections will be music provided bySofia Marie Dimas (Sullivan High School), Logan Kane (Lane Tech High School), Jorge Huinac-Cruz (Whitney Young Magnet High School), Daniela Lopez and Elijah Ruiz (both of Chicago Academy for the Arts High School).    
The project is to be shown as part of Art on theMART's late spring program, May 20 – June 26, 2021. The initiative is a partnership between Art on theMART, Chicago Public Schools, the All-City Visual Arts (ACVA) Program, and the Chicago Department of Cultural Affairs and Special Events with support from iHeartRadio.    
"We are so impressed by these talented young artists and we are honored to showcase their work," said Cynthia Noble, executive director of Art on theMART. This partnership with CPS has been a joy and we are so excited to see it flourish." 
 "We are thrilled by this opportunity for our students to have their artwork exhibited as a part of this highly-regarded public art program," said Julia deBettencourt, Executive Director of Arts Education for Chicago Public Schools. "These students have tremendous artistic talent and our partnership with Art on theMART will provide our graduating seniors with a unique and unprecedented opportunity to share their
creative voices with the public." 
Art on theMART's program of projections will be shown nightly at 9 and 9:30 p.m. and can best be experienced for free from the jetty section of the Chicago Riverwalk on Wacker Drive between Wells Street and Franklin Street, where accompanying audio is also available. The most recent social distancing practices (based on recommendations from the City of Chicago and the State of Illinois), must be observed by all Art on theMART visitors. 
About Chicago Public Schools 
Chicago Public Schools serves 341,000 students in 638 schools. It is the nation's third-largest school district.
About Art on theMART
Art on theMART is the largest permanent digital art projection in the world, projecting contemporary artwork across the 2.5-acre river-façade of theMART. This expansive permanent piece of public art continues Chicago's legacy of providing both residents and visitors with exceptional art that is both free and accessible to all. Projections are visible to the public from Wacker Drive and along the Chicago Riverwalk.
The program content rotates seasonally and is selected with the assistance and expertise of the Curatorial Advisory Board. The City of Chicago and theMART work in partnership to manage and curate the projected artwork over the course of a 30-year agreement. Privately funded by Vornado Realty Trust, owner of theMART, Art on theMART marks the first time a projection of its size and scope is completely dedicated to digital art with no branding, sponsorship credits or messaging. The permanent projection system illuminates theMART with 34 state-of-the-art projectors totaling almost one million lumens. For more information, visit www.artonthemart.com.
About theMART
theMART (formerly The Merchandise Mart), located in the center of the sought-after River North submarket, is interwoven into the fabric of Chicago as an innovator in business, technology, culture, art, media and more. As the largest privately-owned commercial building in the United States, it is also one of the world's leading commercial buildings, wholesale design centers and the preeminent international business location in Chicago. Encompassing 4.2 million gross square feet, theMART spans two city blocks, rises 25 stories, and is visited by an average of 30,000 people each business day and nearly 10 million people annually. Offering continuous innovation and creativity from leading manufacturers and design-forward showrooms, theMART serves as the home to Chicago's most creative and technologically innovative companies including Motorola Mobility, 1871, Yelp, PayPal and MATTER, as well as Fortune 500 companies ConAgra, Allstate, Kellogg, Beam Suntory and Grainger. For more information, visit http://themart.com.
About the Department of Cultural Affairs and Special Events
The Department of Cultural Affairs and Special Events (DCASE) is dedicated to enriching Chicago's artistic vitality and cultural vibrancy. This includes fostering the development of Chicago's non-profit arts sector, independent working artists and for-profit arts businesses; providing a framework to guide the City's future cultural and economic growth, via the Chicago Cultural Plan; marketing the City's cultural assets to a worldwide audience; and presenting high-quality, free and affordable cultural programs for residents and visitors. For more information, visit www.Chicago.gov/dcase.