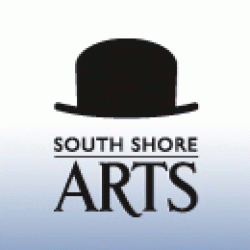 The South Shore Arts Art in Focus lecture series will resume virtually on Thursday, October 28, 2021, at 7pm CT with a virtual presentation of the BBC's documentary "Forest, Field & Sky."  This film explores the artistic paradox that exists between Earth's naturally occurring scenes of beauty and the curated, man-made experience of Earth Art and garden landscapes.  Director of Education Natalie Heath will host and guide the lecture throughout, while encouraging participants to think about and discuss the historical relationship between humans and the natural world.  The film highlights the cultural significance of how, "We made marks on the landscape.  We made things of beauty.  And in doing so, we turned nature into culture."     
Each virtual presentation this season will be available via Zoom webinar and YouTube Live on Thursday evenings at 7pm, with a rebroadcast on the South Shore Arts website on the following Monday.  The 2021-22 season will showcase a variety of different types of arts and culture, local and worldwide.  An important aspect of the program is the thoughtful dialogue between program facilitator, guest speakers, and the attendees.  
Art in Focus is for adult learners of all ages who are interested in the Arts and its impact on our world, past, present, and future.  Art in Focus is part of an on-going series of free arts presentations that provide insight into the work of artists and the multitude of artistic forms that they express.  These interactive presentations allow for South Shore Arts presenters to bring the experience directly to the audience in the comfort of their own homes, gaining access to artistic experiences that might otherwise be out of reach.   
 
Art in Focus is open to the public and, thanks to generous support from Community Healthcare System, it is always free.  For more information about the program, including presentation dates, times, topics, and links for participation, visit www.SouthShoreArtsOnline.org/art-in-focus, or contact Director of Education Natalie Heath at Natalie@SouthShoreArtsOnline.org or call 1-219-836-1839 ext. 101.