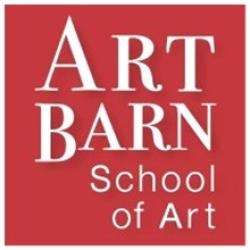 Art Barn School of Art is pleased to again host an exhibition of work by the Duneland Photography Club from January 28 through March 3, 2023, with a special reception on February 4, from 2 to 4pm.
This exhibition is a culmination of photographs taken by the Duneland Photography Club as inspired by the works of Vivian Maier (1926 – 2009), an American street photographer whose work was discovered and recognized after her death. She took more than 150,000 photographs during her lifetime, primarily of the people and architecture of Chicago and elsewhere.  Maier's photographs, some of which were found in a Chicago storage locker, received international attention and her work appeared in exhibitions, books, and documentary films.
"Vivian Meier's work inspired Duneland photographers to capture the depth and significance of our Region" said Art Barn Executive Director, Amy Davis Navardauskas.  "We are proud of our continuing partnership with the Duneland Photography Club and particularly proud of this exhibit," said Navardauskas.
"Street Sweeping" by Joyce Scully.  Photo provided by the artist.
The exhibit, entitled "Street Photography: Images Inspired by Vivian Maier", features the work of many accomplished and emerging photographers from LaPorte, Porter, and Lake County including: Michael Alvarado, Deb Armstrong, Steve Bensing, Linda Camp, Peggy Carter, Georganna Edmonds, Paul Ewing, Tommy Gonzales, Dina Heijselaar, Margaret Hubrich, Patrice Lawson, Teresa McGinley, John Moore, Suzan Perry, Jim Rettker, Henry Schultz, Joyce Scully, Vanessa Shaffer, Stephanie Tanke, Janet Tsouklis and Norman Turner.
Gallery hours are from 10:00am to 4:00pm Tuesday through Friday and 10:00am to 2:00pm on Saturday.  Art Barn is located at 695 North 400 East, Valparaiso, IN, 46383, just 3 miles North of Hwy 2 and one-mile south of US Hwy 6. 
 
The public is invited to meet the artists at an opening reception on Saturday, February 4 from 2:00pm to 4:00pm with light bites and refreshments. There is no admission fee to enter the gallery or to attend the reception.  Artist photographers from the Duneland Club will be available at the reception for one-on-one discussion of their works as well as providing guidance to emerging photographers.
The Duneland Photography Club has a history of artistic expression through photography.  "As photographers in the Region, we have the enviable opportunity to capture diverse people and places," said club president Steve Bensing.  The Club also serves as a community social forum to promote knowledge of photography through informative programs, meetings, special activities, and instruction; welcoming photographers at any level, from beginner to professional.  "This exhibit gives the public an opportunity to enjoy stunning content as well as the artistic expression of our members," said Bensing. For more information on Facebook at https://www.facebook.com/dunelandphotoclub/ or email DunelandPhotographyClub@gmail.com.
Art Barn's Juried Art Exhibit Call for Entries is currently open with a deadline February 28. Artist 18 and over are encouraged to apply. This exhibition promotes the creation and recognition of original quality 2-dimensional works of art, as well as ceramic arts and will provide $4000 in awards. Artist and professor Aimee Tomasek will bring an expert eye to this year's artwork selection process, and as juror she will help Art Barn ensure the highest standards and integrity.  Learn more at artbarnschool.org.
ABOUT ART BARN SCHOOL OF ART
Art Barn School of Art is dedicated to fostering a love of art in its unique 69-acre environment in Porter County, IN.  The Art Barn offers a full range of art education classes for children and adults and is a venue for performing arts and weddings. On June 10 Art Barn will host its annual gala at Valparaiso University and on September 16 hosts its annual outdoor Art Blitz, engaging visitors in art-making, demonstrations, music and food. For more information: www.artbarnschool.org,  info@artbarnschool.org or 219-462-9009.