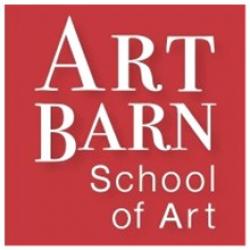 The Art Barn School of Art announces its 27th Annual Juried Art Exhibition, running from May 15 through July 8, 2021.  The exhibition attracted 198 entries from 82 aspiring and established artists from Indiana, Illinois, Michigan and Ohio. Selected for the show are 90 pieces ranging from drawing, painting, pastels, printmaking, mixed media and photography.
"We are proud to continue the longstanding tradition of our late founder Jan Sullivan. In honor of Jan's 100th birthday, we dedicate this year's exhibition and celebration to her. In June we are kicking off a year-long tribute to Jan Sullivan and her contribution to the arts in the region," said Amy Davis Navardauskas, Art Barn Executive Director.
There will be an artists' reception on June 5, from 6:00 to 8:00pm (CDT) with an awards presentation at 7:00pm.  The public is invited to meet and greet the artists and Art Barn staff and board members. Weather permitting, some activities as well as awards will be presented outdoors.  Light refreshments will be served and there will be a cash bar. A special announcement will be made at the about the 100th year anniversary of Jan's birth and the Art Barn's commemorative plans through 2022.
Art Barn will distribute over $4835 in purchase and merit awards. These awards support working artists in Northwest Indiana and help to build the creative capital in our community. Proceeds generated from this exhibition, aside from awards, support Art Barn educational programs and exhibitions. Art Barn thanks the many individuals and businesses who contributed and helped us to exceed our fundraising goal.
The following donors directly support working artists in the region: Konrady Plastics and Bulk Equipment Inc.(Exhibition Sponsors), Alice Moss (Food Sponsor), Sue & Andy Arnold (Best of Show Sponsor). Thank you!
The following donors provided Purchase Awards (a commitment to purchase artwork from the exhibition) in support of working artists: Bill Gathing, J&B West Roofing, Marc T. Nielsen Interiors, Carleen O'Conner Rivera and Bill Wilson.
The following donors provided Merit Awards in the form of cash or gift certificates in support of working artists: Sue & Andy Arnold (Best of Show), Charles & Denise Kirkland, Leonard Anglis, DDS, Julia Holmaas & Jim May (Emerging Artist Award), George Scott, Barbara Lucente, Sandy Appleby, Larry & Sandra Holt, Journeyman Distillery/Staymaker Restaurant, Strack & Van Til, Linda Canfield, Circle "R" Electric, Inc., Schoolhouse Shop, Blick Art Materials, Valparaiso Chamber of Commerce, Lemon Tree Mediterranean Grill, Glenn L. Firme Assoc. Art Supplies, and Third Coast Spice Cafe.
Juror, Randall Roberts, assistant curator of the Midwest Museum of American Art (MMAA). Roberts brought an expert eye to this year's first-ever online application and jury process, and assured the highest standards of excellence. As a curator for MMAA, Roberts is involved in the management and research of the museum's permanent collection where he helps coordinate the development and implementation of exhibition programs.
"The 27th Juried Art exhibition will be a tribute to the 50-year legacy of our founder and a history-making beginning of the next 50 years of arts leadership," said Navardauskas.
Image: "Serendipity" by Gerri Govert
ABOUT ART BARN SCHOOL OF ART
Art Barn School of Art is dedicated to fostering a love of art in its unique 69-acre environment in Porter County, IN.  Art Barn offers a full range of art education classes for children and adults and is a venue for performing arts, meetings and weddings. Art Barn will be hosting a number of events over the next year to commemorate the 100th birthday of its founder, Jan Sullivan; including the annual outdoor Art Blitz on September 18 and 19 which engages visitors in art-making, demonstrations, music and food.