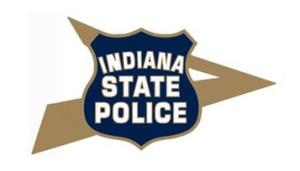 Lake County- Friday morning, Trooper Smith and Trooper Galvan were investigating a vehicle crash on I-80/94 near Indianapolis Blvd.  During that investigation, a routine license check was done on the drivers, during which it was discovered a nationwide extradition warrant was active on one of them.  Myron L. Jones, 26, from Moro, Arkansas, was wanted on a full extradition warrant from Memphis, TN.  The warrant included the following charges:
Aggravated Assault
Aggravated Burglary
Reckless Endangerment
Theft of Property
Vandalism
Domestic Assault
It was later determined that Mr. Jones was in possession of a handgun.  Due to his being a fugitive of justice as defined by the new Indiana handgun law, he is being charged locally with Carrying a Handgun by a Prohibited Person- Class A Misdemeanor.
Mr. Jones was transported to the Lake County Jail where he awaits extradition to Tennessee.
*All suspects named are presumed innocent until/unless proven guilty in court.