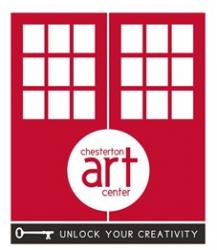 Chesterton Art Center (CAC) is thrilled to announce a new program partnership with Duneland Boys & Girls Club that will bring 25 weeks of art classes to serve up to 120 youth beginning in September. The weekly visual arts classes will be offered in a series of five-week "Art Camps" for kids ages 8 and up, the largest population of students at the Club.
Our five-week "camp" programs will have various engaging and inspirational themes for Club youth, including STEAM (Science, Technology, Engineering, Art & Math), Famous Artists, Comics, Global Art Traditions, and a Cardboard Build-A-Thon to unleash all their creativity. Students will create drawings with electrical circuits, build robots that draw, make relief sculptures, design stickers and comic books, and so much more. The five-week camp format allows flexibility with family schedules and multiple opportunities for students to engage in arts education at their already trusted after-school site.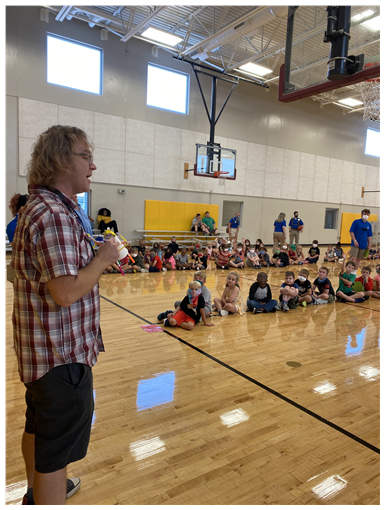 CAC Teaching artist Brian Dortmund presents the new Art Camps program to Club members
"The club is excited for this new partnership with the Art Center to bring more enrichment opportunities for our kids," says Ron Ranta, Club Director.
Generously funded by Urschel Laboratories Giving, Luella DeWulf, and Janel Boros, these art camps will give our local youth further opportunities to engage with creative learning and design thinking. Studies confirm that, especially with sustained engagement, arts experiences and artmaking can help young people gain new perspectives, deepen empathy, picture what is possible, collaborate, and even fuel civic engagement. "Our vision is to extend our essential and relevant arts education work beyond the walls of the Center and equitably engage more of our Duneland community in all that CAC offers," says CAC Program Director, Hannah Hammond-Hagman, "we are grateful to the generous donors and the Duneland Boys & Girls Club for their collaboration and support in launching this important initiative."