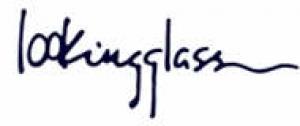 Lookingglass Theatre Company is thrilled to announce 50 Wards: A Civic Mosaic - their ambitious, arts-forward response to the constraints of the COVID-19 pandemic and the charge of our current cultural climate. The first five (of 50!) short films, conceived by visionaries in the company's artistic collective, will premiere on Wednesday, October 13 at 8PM on www.LookingglassTheatre.org and be available to the public to watch for free.    
Practiced in "connection," our artists hit the pavement with cameras, curiosity, and storytelling savvy to explore a series of multi- and mixed media pieces from each of Chi-town's 50 municipal parcels. All pieces plotted are original works that have been incubated and developed by Ensemble Members Kasey Foster, Kareem Bandealy, Philip R. Smith, J. Nicole Brooks with Latesha Dickerson, and Artistic Associate Matthew C. Yee.  
About 50 Wards: A Civic Mosaic 
Chicago from above. Contiguous. Glittering. Bordered only by vast, shimmering Lake Michigan. A city connected.     
Chicago at street level. Blocks sliced into 50 circuitous, disparate districts. A city splintered.  
 
50 Wards: A Civic Mosaic is an ambitious attempt to make Chicago feel like it looks from above: linked, complete. Watch as Lookingglass storytellers weave together a dazzling tapestry of hometown experiences, bridge the distance between neighborhoods, and plot the line from our fascinating history to our complex present on through to tomorrow's promise.   
 
See the city through the glimmer of the artist's eye and discover how and where we fit…together. 
About the Films 
Ward: 3  
Title: "Bud Billiken Day"  
Filmmakers: Ensemble Member and Mellon Playwright in Residence J. Nicole Brooks, with Director Latesha Dickerson  
 
Neighbors. Colors. Break beats. Bass drums. The scent of BBQ wafts. A picnic to taste and talk. A full communal and sensory experience, the south side knows how to do Back to School...it's Bud Billiken Day! Mill about with Latesha Dickerson and Ensemble Member J. Nicole Brooks as they hear from the folx who know about what it means for generations upon generations to be engaged in the largest, longest running African American parade in the country, dating back to 1929 
 
Ward: 25  
Title: "I Remember Chinatown"  
Filmmaker: Lookingglass Artistic Associate Matthew C. Yee  
A man returns to Chinatown, Chicago, after 50 years away, and pieces together snapshots of his childhood: Sunday school, dim sum, and the dentist office where Novocaine's a no-go. A tunnel leads you out of the neighborhood, but what lies beyond? Find out as Lookingglass Artistic Associate Matthew C. Yee uses the technique of rotoscoping, a meticulous animation technique, to illustrate stories, ideas, and imaginings from his family's history in the 25th ward. 
 
Ward: 30  
Title: "Time InStep"  
Filmmaker: Lookingglass Ensemble Member Kasey Foster  
At the intersection of Pulaski and Belmont stand the Shoemaker Lofts Condominiums. But before that structure became a series of kitchens and dens, it was a place where Chicago's most famous shoes were manufactured: an old Florsheim Shoe factory. Lookingglass Ensemble Member Kasey Foster slips into the shoes of a filmmaker as she takes to the streets and sidewalks around the historic building to shoot an expertly choreographed tap number featuring Chicago phenom Time Brickey… in a pair of Florsheims! 
 
Ward: 39 
Title: "this sylvan secret"  
Filmmaker: Ensemble Member Kareem Bandealy  
The view from the other wards affords stunning skyscrapers, prized parks for gathering, and rows of restaurants resplendent. But here, nature reigns. In his ambles through the heart of the 39th Ward – pre and post pandemic, by sunrays and moonrise, with Venus in spring skies, and winters when Saturn flies – Ensemble Member Kareem Bandealy has forged a deep connection with LaBagh Woods. A contemporary fable of love and loss, he showcases its many faces: "this sylan secret," where the urban meets wilderness. 
 
Ward: 49  
Title: "the messenger"  
Filmmaker: Ensemble Member Phil Smith  
Wards aren't buildings. Or streets. Or lines on maps. Wards are people. Characters even, like the subject of Lookingglass Ensemble Member Phil Smith's short film. Follow his keen eye as he enters Le Piano (a Rogers Park Institution) to soak up the unparalleled jazz percussion chops of Ernie Adams (an institution himself.) Ernie's hard-earned wisdom? People are here for the music...he's just the messenger. 
About the Artists 
Kareem Bandealy (he/him/his) (Ensemble Member and Artistic Producer: New Works) has previously appeared at Lookingglass in 20,000 Leagues Under the Seas, Blood Wedding, Moby Dick (2015 & 2017), The Little Prince, Big Lake Big City, Bengal Tiger at the Baghdad Zoo, The Last Act of Lilka Kadison, and Peter Pan (A Play). His play, Act(s) of God, had its world premiere at Lookingglass in early 2019. Other Chicago credits: A Christmas Carol (2014–2020), Rock N' Roll, Gas For Less, and King Lear at Goodman Theatre; The Wheel at Steppenwolf Theatre Company; Oklahoma! at Paramount Theatre; Mother of the Maid at Northlight Theatre; The Good Book and The Illusion at Court Theatre; Julius Caesar, Hamlet, The Caretaker, and Heartbreak House at Writers Theatre; A Midsummer Night's Dream, Edward II, and Romeo & Juliet at Chicago Shakespeare Theater; A Disappearing Number and Blood and Gifts at TimeLine Theatre Company; Othello (as Othello) at The Gift Theatre, and many others. Regional credits include The Merry Wives of Windsor, The Three Musketeers and The Tempest at Illinois Shakespeare Festival; Love's Labours Lost at Notre Dame Summer Shakespeare; Julius Caesar and Stuff Happens at PICT Classic Theatre, and four seasons with Orlando Shakespeare Theater. He has appeared in several films including The Merry Gentleman directed by Michael Keaton, on TV in Chicago Fire (NBC), and is a recipient of the 2011 3Arts Artist Award. Kareem is also the Artistic Producer: New Work at Lookingglass Theatre Company. He lives in Albany Park with his two children Reza and Anouk. Follow: @8wdhz (IG) & @8wrdhz (Twitter) 
 
J. Nicole Brooks (she/they) (Ensemble Member and Mellon Foundation Playwright in Residence) is an actor, author, director, educator, gremlin, star gazer and social justice warrior based in Chicago. Brooks' writing practice includes playwriting, screenwriting, essays, and poetry. Other artistic affiliations include artistic membership at Collaboration and Sideshow Theatre Company. As a playwright Brooks has created original works including Black Diamond: The Years the Locusts Have Eaten, Fedra Queen of Haiti, HeLa, and Her Honor Jane Byrne winner of the 2021 Harold and Mimi Steinberg / American Theatre Critics Association New Play Award recognizing the best new script that premiered professionally outside New York City during 2020. Upcoming writing projects and commissions include an adaptation of Eve L. Ewing's book of poetry 1919 for Steppenwolf Theatre, Rainbow Beach for Chicago Children's Choir, a science play for Manhattan Theatre Club and various audio and screenplays. 
Brooks has also served as director and associate director mounting successful theatre productions of Mr. Rickey Calls A Meeting, Thaddeus & Slocum A Vaudeville Adventure, Her Honor Jane Byrne, Sex with Strangers and Black Diamond the Years the Locusts Have Eaten. Honors include TCG Fox Foundation, 3Arts, Mellon Foundation, National Endowment for the Arts Kilroy List. Brooks is also an award-winning actor appearing in theatrical productions at Goodman Theatre, Lookingglass, Court Theatre, Mark Taper Forum, and Theatre at Boston Court. Recent television credits include guest recurring roles on the cult fav South Side (Comedy Central, HBO Max), The Chi (Showtime), Chicago Fire (NBC, Hulu) and the critically acclaimed chapter four of Fargo (FX Network) starring opposite Chris Rock. Brooks also appears in the recently released horror film CANDYMAN (Say My Name) directed by Nia DaCosta produced by Jordan Peele. @doctaslick on the socials. Brooks play Her Honor Jane Byrne is the first play back at Lookingglass this November. 
 
Latesha Dickerson (she/her/hers) is a producer at Beti Films with multiple projects in development including Fighting Time, a multi-part series about Chicago police abuse, and Survivors of the Movement, following four survivors and merging the #MeToo and BLM movements to truly dismantle abusive systems of oppression. She's also directing her first documentary project Teaching While Black which explores the lives of Black teachers in Chicago's public schools. She is a 2017 Kartemquin Films Diverse Voices in Docs Fellow and a 2019 recipient of Kartemquin Films' Accelerator Fund grant. She served as an impact coordinator for the short documentary '63 Boycott (Kartemquin Films). Latesha is a former educator with over twenty years of experience working in and with Chicago's public schools. She holds a Bachelor of Science in Biology from Chicago State University and a Masters of Education in Education Policy and Management from the Harvard Graduate School of Education. Born in raised in the Washington Park and Englewood communities, she currently lives in Bronzeville in Chicago's Third Ward. 
Kasey Foster (she/her/hers) (Ensemble Member) is a performer, producer, choreographer, singer, and puppeteer. She is an Ensemble Member at Lookingglass Theatre, where she most recently performed in The Steadfast Tin Soldier (Ballerina). Other Lookingglass roles include: The Little Prince (Fox), Moby Dick (Fate/Sea), Treasure Island (Mrs. Hawkins/George Merry), and 20,000 Leagues Under the Seas (Professor Morgan Aronnax). Recent on-camera credits include: Chicago Med and IFC's Documentary Now! 
Kasey sings with bands Babe-alon 5, Grood, Nasty Buoy, Old Timey, and This Must be the Band, appearing at venues throughout the city and across the country. This Must Be the Band plays an annual benefit, raising funds for people in need. Last year's benefit concert, in 2019, raised over $50,000 for the people of Yemen. Kasey has created over forty original works in Chicago and produces two annual series called Dance Tribute and The ACTual Show. As a choreographer, Kasey has recently worked with Actors Gymnasium, The House Theatre Chicago, Lifeline, and Trap Door Theatre. This past Spring 2020, she directed and edited The Actors Gymnasium Virtual Circus "Isolated." Kasey is a professional puppeteer and believes that puppets are some of the world's finest actors. Find out more at kaseyfoster.com 
Philip R. Smith (he/him/his) (Ensemble Member and Artistic Producer) most recently appeared at Lookingglass as Dr. Astor in Life Sucks by Aaron Posner. Previous Lookingglass credits include Captain Smollett in Treasure Island, Bastian Podaris in Big Lake Big City, Ethan in Ethan Frome, Will in Trust and Ivan in The Brothers Karamazov. Other recent regional credits include: Doctor Sartorius in The March, Atticus Finch in To Kill a Mockingbird, Reverend Parris in The Crucible (all at Steppenwolf Theatre Company), Captain Smollett in Treasure Island at Berkeley Repertory Theatre, and Phileas Fogg in Around the World in 80 Days at Baltimore's Center Stage. Additional Lookingglass credits include: The Wooden Breeks, Hillbilly Antigone, Metamorphoses, The Idiot, The Vanishing Twin, The Arabian Nights and Up Against It. Other regional credits include work at McCarter Theatre, Seattle Repertory Theatre, Arden Theatre Company, Brooklyn Academy of Music (NYC), and The Actors' Gang (LA). TV and film credits include: Boss, Prison Break, Friends, Chicago Hope, Early Edition, Kissing a Fool, The Dilemma, The Express, Since You've Been Gone, High Fidelity and the newly filmed feature, Widows, directed by Steve McQueen. 
As Artistic Producer since 2000, he has helped produce over 60 plays. He also serves as the Lookingglass Casting Director. He is married to fellow Ensemble Member Louise Lamson. They have two boys, Guthrie and Wesley. 
 
Matthew C. Yee (he/him/his) (Artistic Associate) has been a part of the Chicago theatre community since 2013. Matthew C. Yee's new musical, Lucy and Charlie's Honeymoon will make it's world premiere this season at Lookingglass Theatre Company! Previous Lookingglass credits include Treasure Island and Moby Dick. Recent credits include Almost Famous The Musical (Old Globe Theatre), Cambodian Rock Band (Victory Gardens), and Once (Paramount Theatre). TV credits include Chicago Fire, Chicago Justice, AMC's 61st Street, and reoccurring on Empire Season 3. In addition to being an actor, Matthew is a musician, playwright, and filmmaker, having contributed multiple short stop-motion films to Lookingglass' annual gala. 
Thank You To Our Sponsors 
Lead Sponsor  
ComEd 
Season Sponsors  
BMO Harris Bank  
Hearn 
HMS Media 
Waldorf-Astoria, Chicago 
Join Lookingglass for the 2021-22 Season with our new gglasspass memberships 
By buying a gglasspass, members are brought into closer relationship with the art. It's a badge of commitment. And by committing to Lookingglass, members add value and get value. With gglasspass, members receive tickets to all three productions in the 2021-22 Season: Her Honor Jane Byrne, Lucy and Charlie's Honeymoon, and Lookingglass Alice plus direct access to the artistry! Throughout the year, members will have invaluable opportunities to explore Lookingglass' creative process through deep-delving conversations on each play, making engagement with Theatre fuller, stronger, more meaningful. 
Members also get the best seats at the best prices, and enjoy a bounty of benefits including priority seating, no ticket fees, unlimited ticket exchanges, savings when purchasing additional tickets for friends or family, a discount at our online store, and more! 
Ticket packages start at $75 and are now on sale: www.lookingglasstheatre.org/membership  
Become A Scene Maker 
Every moment of the creative process is crucial to the final production. And every donation from you, our community, is key to building a thriving arts scene. From inside the storycastle, Lookingglass is looking forward. Forward to telling new stories. Forward to including new audiences. Forward to breaking all conventions of institutional Theatre. Starting now. Play a role in shaping a flourishing, arts-driven tomorrow.  
Be a Scene Maker and support Lookingglass at lookingglasstheatre.org/scene-maker 
About Health and Safety  
The health and safety of our audiences, artists, and staff is a top priority. View Lookingglass Theatre's current Health and Safety Guidelines. 
About Lookingglass Theatre Company    
Inventive. Collaborative. Transformative. Lookingglass Theatre Company, recipient of the 2011 Regional Theatre Tony Award, was founded in 1988 by eight Northwestern University students. Now in its 34th Season, Lookingglass is home to a multi-disciplined ensemble of artists who create story-centered theatrical work that is physical, aurally rich and visually metaphoric. The Company, located in Chicago's landmark Water Tower Water Works, has staged 70 world premieres, received 161 Joseph Jefferson Award Nominations, and produced work all across the United States. In 2016, Lookingglass received the MacArthur Award for Creative and Effective Institutions and in 2017, was the recipient of the League of Chicago Theatres' Artistic Achievement Award.    
 
Lookingglass continues to expand its artistic, financial, and institutional boundaries under the guidance of Artistic Director Heidi Stillman, Executive Director Rachel L. Fink, a 29-member artistic ensemble, 22 artistic associates, an administrative staff, and a dedicated board of directors led by Chair Diane Whatton.  
For more information, visit lookingglasstheatre.org.    
Engage with us on Social Media: Facebook, Twitter, Instagram, YouTube, and LinkedIn. #LookingglassTheatre 
Event Listing for 50 Wards: A Civic Mosaic 
50 Wards: A Civic Mosaic  
Five Short Films  
Premiering October 13 at 8PM 
www.LookingglassTheatre.org 
Birdseye Chi: a city connected.  
Streetside Chi: a city splintered.  
Lookingglass weaves a dazzling tapestry of hometown experiences, beginning with these first five (of 50!) films, in an ambitious multimedia series. See your city through the artist's eye, and find how we fit...together.