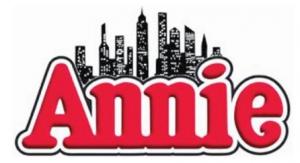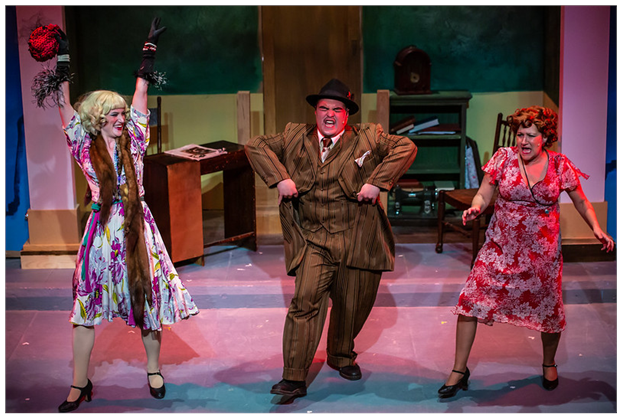 And, the stand out performance was…Ellen Phelps playing Miss Hannigan!  She had me mesmerized.  Every move, every facial expression, every word she uttered was just character perfect.  Move over Dorothy Loudon, June Havoc, you too, Carol Burnett who played the part in the 1982 film version.
Make room for Ellen Phelps!  And, all the others were so good…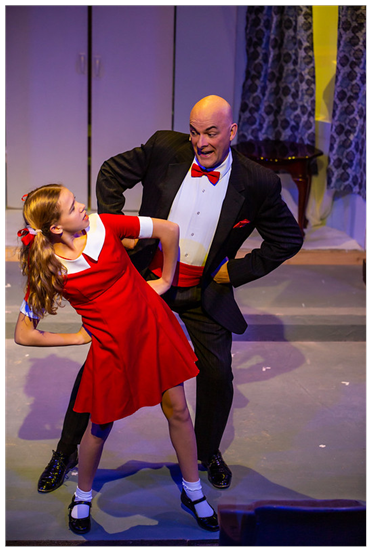 Kayla Norris, as 'Annie'…what a wonderful expressive voice!  John Boss, as 'Oliver Warbucks'…how well he 'melted' as his relationship with Annie developed!
Kyle Ryan, as Rooster Hannigan……such a great sleazy conniver!  Everleigh Murphy, as 'Molly…as sweet and talented as a seven year old can be!   Just to mention a few.
And the music, as conducted by Ryan Brewster.  Though invisible to the audience, the orchestra was right on the money with their musical accompaniment.  How can you not get excited, or restrain yourself from singing along, with such songs as "Maybe", "Tomorrow", "Easy Street", "Hard Knock Life", 
"I think I'm Going to Like It Here", etc.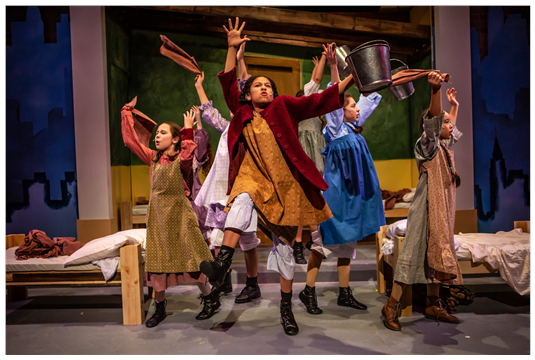 A special hats off has to be given to Director, Robert D. Estrin.  To pull off the set changes, and costume changes (many actors played multiple parts), on a small school stage, and do it so flawlessly, was a work of art.
If you have not tried small neighborhood theater, and you are searching for a wonderful holiday lift, do us both a favor…  go see "Annie", playing at The Citadel Theatre in Lake Forest, IL until January 5, 2020.