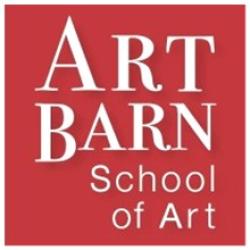 Art Barn School of Art, a Valparaiso nonprofit art institution, worked with AmeriCorps to recruit Kayla Green as their new marketing member. 
Purdue Northwest University undergraduate Kayla Green provides Art Barn with her experience in journalism, public relations and both external and internal communication facilitation. As one of East Chicago's own, she brings a bustling twist of Art Barn's rustic atmosphere. During her pursuit of a bachelors in Communication, she has worked with many nonprofit organizations in the region such as South Shore Clean Cities and the Crossroads Regional Chamber of Commerce. 
"We have been working with AmeriCorps since 2019 during which time their talented members have helped us significantly build capacity through programming and marketing efforts," said Amy Davis Navardauskas, executive director. 
This new member position was established to help Art Barn generate content and visual materials that build the their brand, increase visibility within the broader community, assess needs and develop ways to best meet their highest priorities.
"We are pleased to have Kayla as part of our team. She has broad experience in writing, content development and analytics and we look forward to working with her to support program growth and expand our community reach," said Navardauskas. 
ABOUT ART BARN SCHOOL OF ART
Art Barn School of Art is dedicated to fostering a love of art in its unique 69-acre environment in Porter County, IN.  The Art Barn offers a full range of art education classes for children and adults and is a venue for performing arts and weddings. On June 10 Art Barn will host its annual gala at Valparaiso University and on September 16 hosts its annual outdoor Art Blitz, engaging visitors in art-making, demonstrations, music and food. For more information: www.artbarnschool.org,  info@artbarnschool.org or 219-462-9009.
Photo provided by Art Barn.