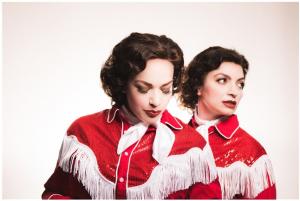 In 1957, while watching "The Arthur Godfrey Show" on television, Houston housewife Louise Seger first came in contact with the young singer named Patsy Cline who was just starting out on her meteoric rise to the top of the charts. Louise was to become one of Patsy's most ardent admirers, marveling at the way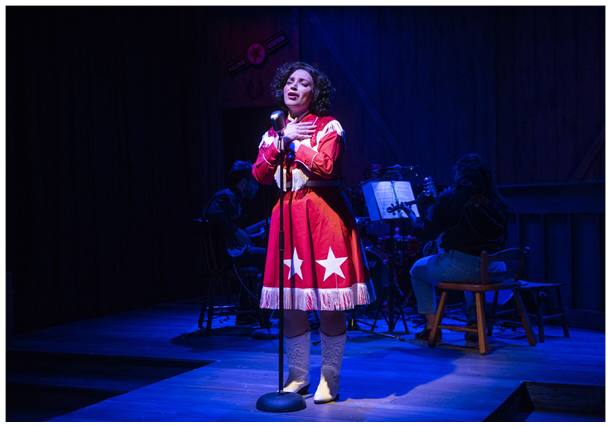 that she not only embraced the Nashville sound -- being a regular performer at the Grand Ole Opry -- but also was crossing over from country music into more pop music styles. Louise constantly hounded the disk jockey of her local country music station to play Patsy's latest recordings.
As fate would have it, one day in 1961, Louise heard on that very radio station that Patsy Cline was coming to Houston for a live performance. Louise purchased tickets and arrived several hours before the show was scheduled to start so that she could get a prime seat location up front, close to the stage. Upon her arrival at the Texas honky-tonk, she realized that she was the first person there. Shortly thereafter, Patsy Cline arrived for a sound check and Louise got to meet her idol. Since Patsy was traveling alone, Louise insisted that she sit at her table during her breaks and they instantly struck up a natural rapport. Finding out at evening's end that Patsy was booked at a hotel on the far outskirts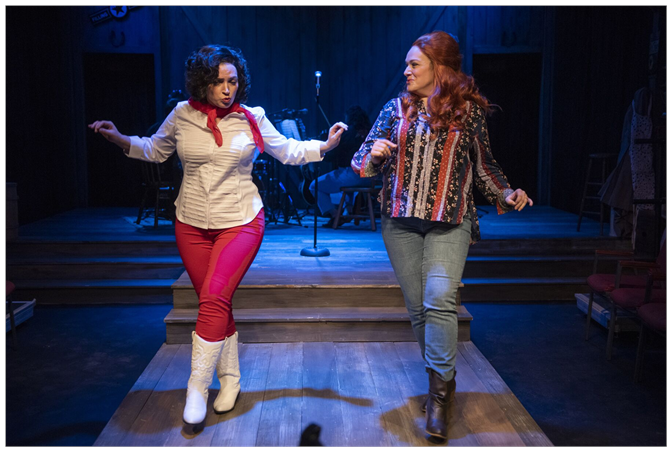 of Houston, Louise urged Patsy to spend the night at her house. Patsy agreed and the two women became very close friends, sharing letters and brief phone calls over the course of the next several years until a fateful date in March of 1963.
Harmony France, who is a co-founder of Firebrand Theatre, is appearing in "Always...Patsy Cline" opposite Christina Hall. These two extremely talented actors are actually alternating the roles of Patsy Cline and Louise Seger.
At a recent performance, France (the beloved artistic director of Firebrand) portrayed Patsy. While France's voice is a bit deeper than Cline's, she has been trained in opera and possesses just as much vocal power as the famous star. She perfectly captures the melancholy in the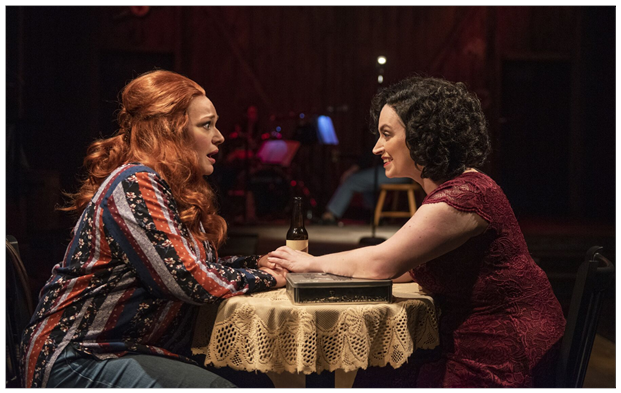 lyrics and matches it with dramatic flair, particularly in the Act Two scene when she is sitting at Louise's kitchen table lamenting her relationship with her husband. France expertly mimics the swooping melodies and key changes that were so prominent in Cline's most memorable songs.
Hall is pure down-home hospitality as Seger, immediately connecting with the audience as she becomes our tour guide through Patsy's career. It is a very warm and genuine performance. Hall only gets to sing a snippet of a duet with France during the encore, but she clearly has the chops to pull off a mean Patsy Cline as well. A complete list of which star is portraying which role for any given performance can be found on Firebrand's website. You can even purchase the Patsy Package, which is the most economical way to see both casts.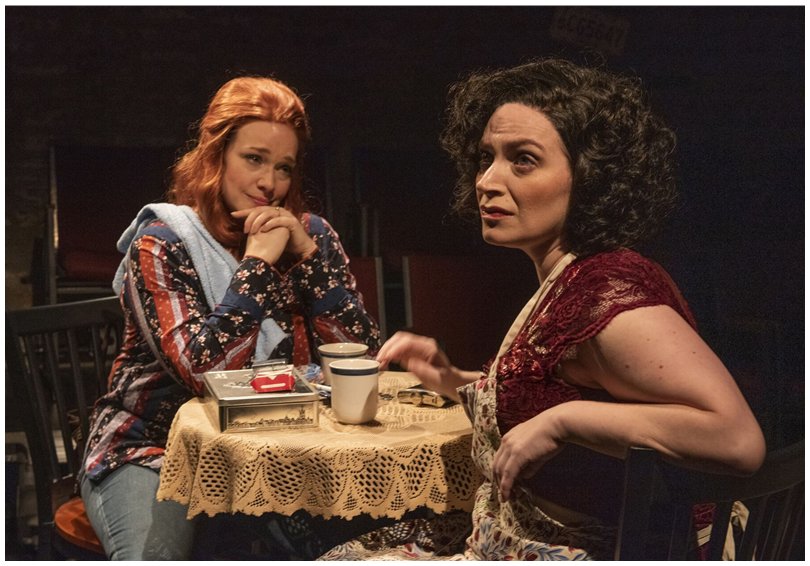 "Always...Patsy Cline" is a loving testament not only to the everlasting bonds of friendship but also a moving tribute to one of the most iconic voices of the 20th century. It's amazing how much Patsy Cline accomplished in her very brief career. All of these songs act as a reminder of her greatness but it's nearly impossible not to think about all that lay ahead for her and all of the music that would not be recorded by her -- music that was silenced when she was tragically taken from all of her numerous fans when she was only 30.
___________________________________________________________
"Always...Patsy Cline" has been extended by popular demand to January 4, 2020
The Den Theatre's Janet Bookspan Theatre, 1331 North Milwaukee Avenue, Chicago, IL
Curtain Times: Thursdays and Fridays at 7:30 PM, Saturdays at 3:00 and 7:30 PM, Sundays at 3:00 PM. NOTE:  There will not be a performance on Thursday, December 26.
Tickets: $40 to $50, $30 Firebrand members, $20 students/industry rush tickets available at the box office.
Box Office: 773-697-3830 or visit www.firebrandtheatre.org
Running time is one hour and 45 minutes with one intermission