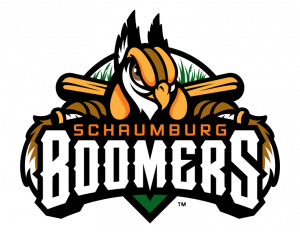 The Schaumburg Boomers led the entire game and rode another strong performance from Kyle Arjona to down the Windy City ThiunderBolts 6-2 in the opener of a weekend series on the road Friday night.
The Boomers struck first in the matchup between the pitchers with the top two ERAs in the league. Alec Craig walked and stole second before Matt McGarry walked to place runners at first and second to start the game against Windy City hurler Tyler Thornton. Angelo Gumbs looped a two-run single to open the scoring with two outs and Matt Bottcher followed with a triple. Three more runs would score in the third to push the advantage to 6-0. McGarry led off with a double and Brett Milazzo put down a bunt single. Chase Dawson floated a single to left to score one and with two outs Luke Becker tripled home a pair. Windy City scored in the bottom of the fifth on a double play and brought the tying run to the plate in the ninth before Thomas Nicoll closed out his third consecutive save.
Arjona threw eight innings in his seventh straight start of at least seven innings to notch his seventh win of the year, tied for the league lead. Arjona allowed one run while walking one and striking out nine to match a season high. The righty finished out his appearance by fanning the side in the eighth. Arjona also leads the league in ERA and innings. McGarry and Bottcher both notched a pair of hits as the Boomers totaled 10. Gumbs and Beck both drove home two. Craig stole three bases to equal the team's single game mark. The steals bumped Craig's total up to 23, matching the single season record set by Chad Mozingo in the inaugural 2012 season.
The Boomers (32-24) continue the series with Windy City on Saturday night at 6:05 p.m. LHP Andrew Dean (3-5, 4.21) will start in a matchup of left-handers opposite LHP Kenny Mathews (3-7, 5.16). Schaumburg will return home on August 6 to begin a stacked homestand that features three fireworks nights. Visit www.boomersbaseball.com for tickets and information or call 847-461-3695.