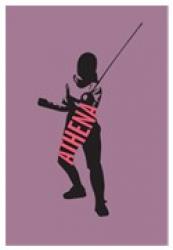 **** Highly Recommended **** I almost didn't recognize Writers Theatre's smaller Gillian Theatre when I walked in, what with two tiers of seats facing each other across a narrow platform.  I did feel like I was walking into a gym somewhere to watch a sporting event.  Actually, I did watch an absolutely riveting sporting event inside a play called Athena which chronicles two girls competing in the sport of fencing.  Teen angst is one thing, teen angst amid friendship and competition is something else again.  Wow!  Athena is action-packed and it blew me away, it's that good!  4 BIG Spotlights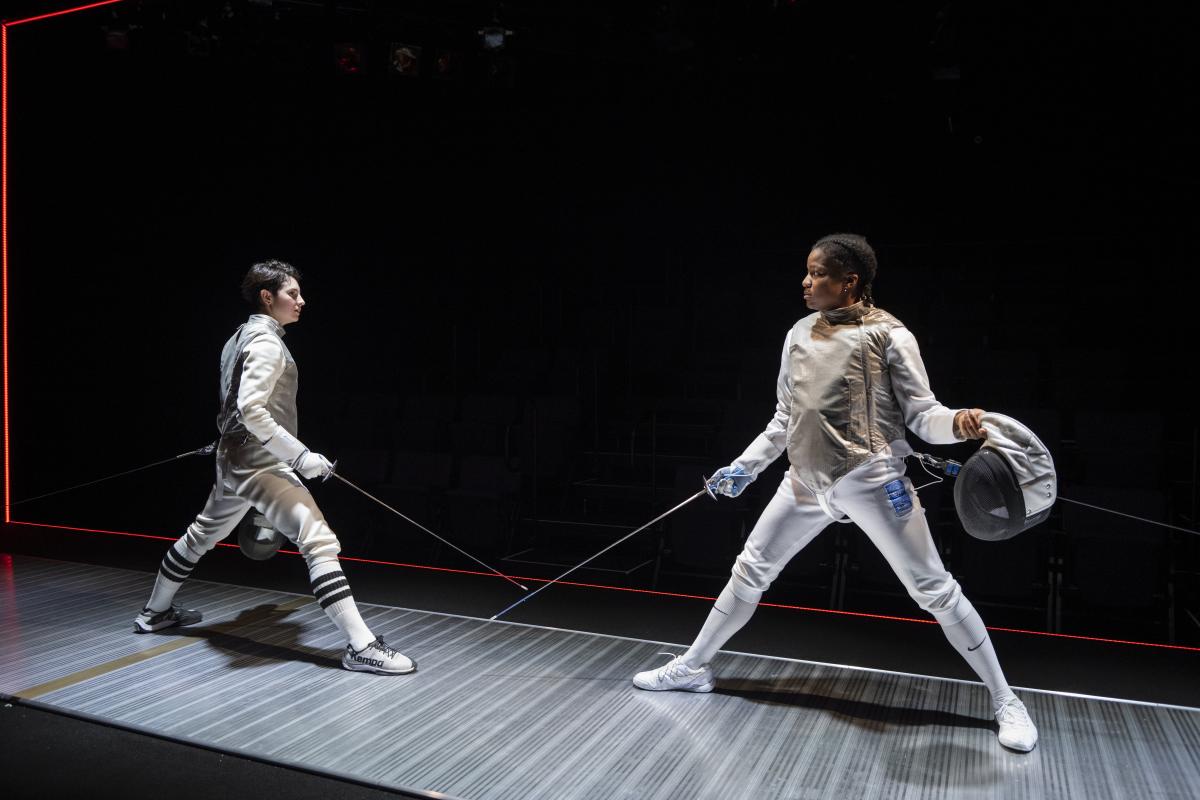 We've all watched elite athletes compete, but how many of us have ever thought about the hours of hard work they've devoted to reaching that level?  Not to mention all the teen milestones they've missed.  Athena takes the audience into the highly competitive world of fencing.  Kudos to Athena Director, Jessica Fisch, for an enthralling glimpse into the lives of two fiercely competitive girls looking for friendship. 
The story opens as a pair of fencers spar off.  Taking off their masks, the two young women introduce themselves.  One girl, who calls herself Athena (after the Greek goddess), is a regular at this fencing academy.  The other, Mary Wallace (Aja Singletary), who lives in the suburbs and doesn't have access to an academy, practices against her wall.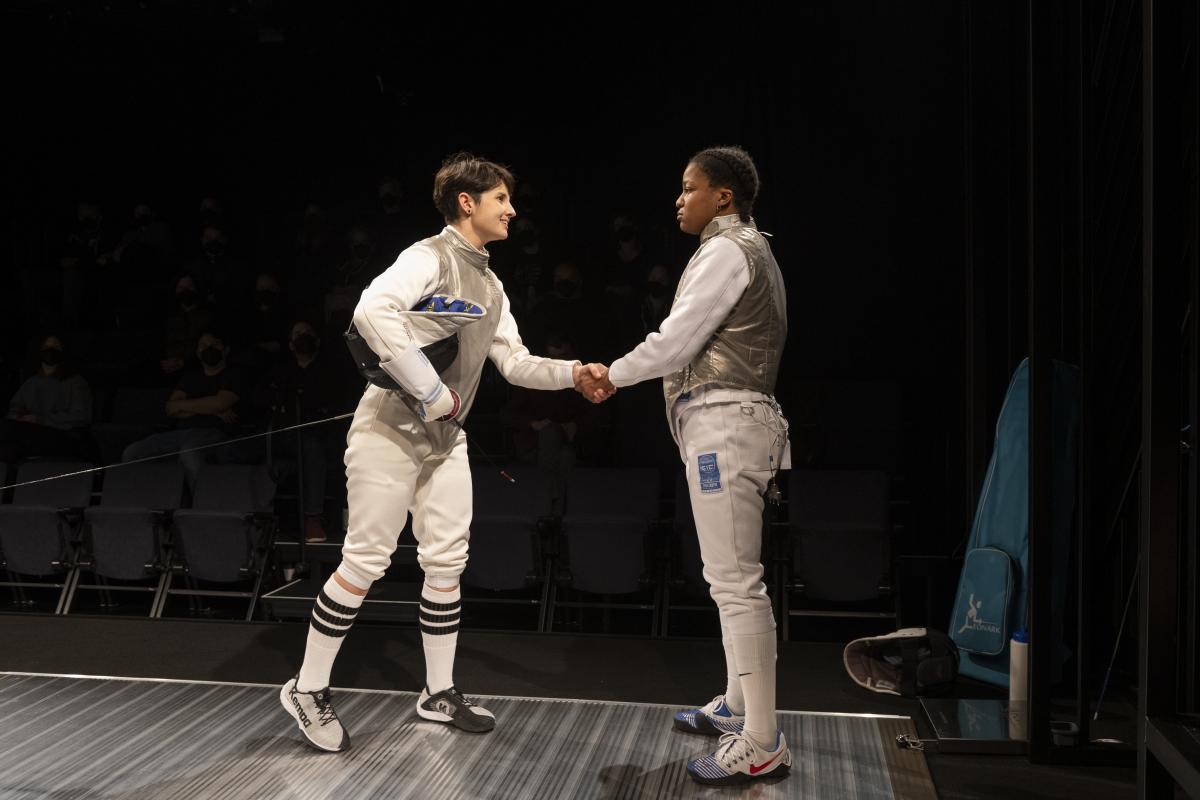 Athena (Mary Tilden) & Mary Wallace (Aja Singletary)
Since they're evenly matched, Athena wants them to train together.  Mary Wallace is reluctant since it would take her 2 hours – on a bus, a train, and another bus – to get there every day.  After a lot of persuasion, Mary Wallace does agree to train with Athena, on condition that she gives her real name – and of course that doesn't happen.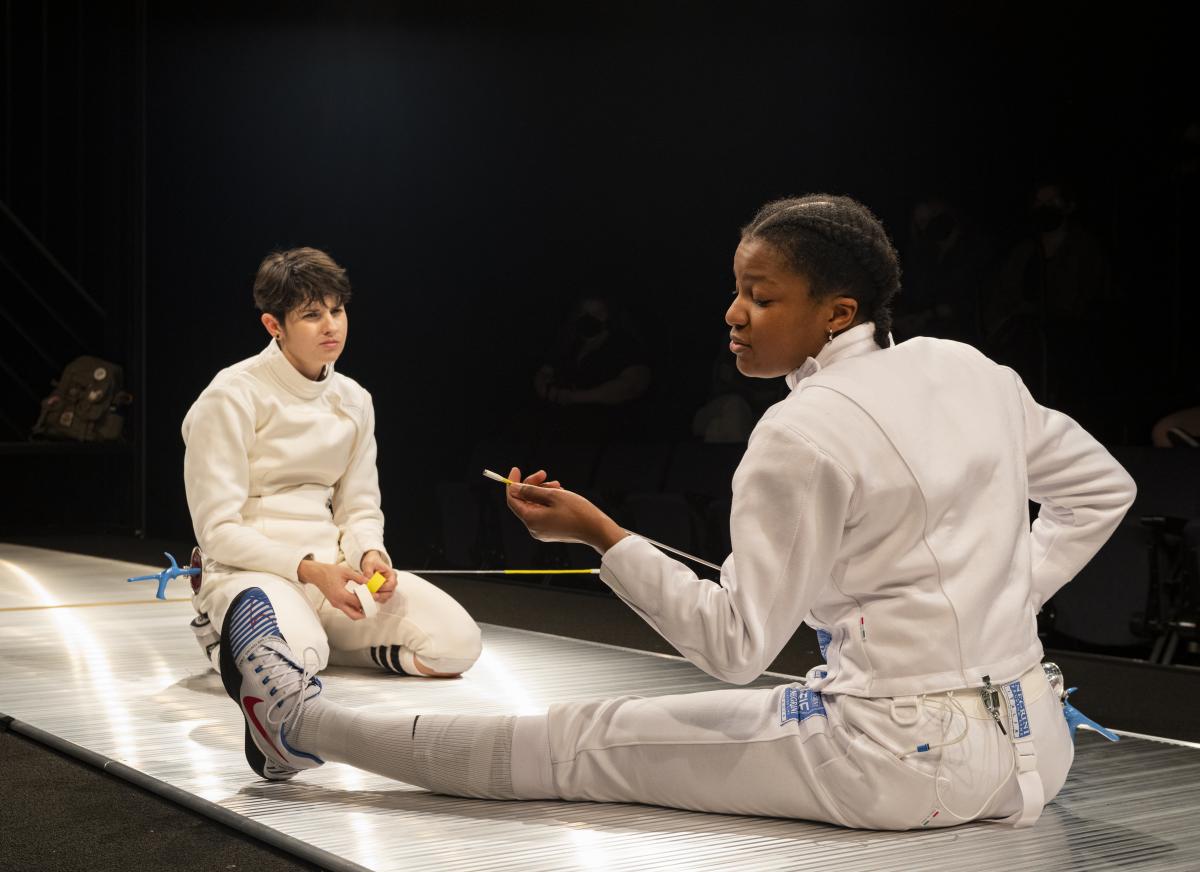 As they train, they become friends and share things about their lives.  Athena, who lives in the city, tries to shock Mary Wallace with her revelations.  Mary Wallace, who lives in the suburbs with a very close family, has been sheltered all her live.  In spite of their differences, their friendship grows in spite of their competition for recognition – and a coveted spot on the 'list' – which could lead to scholarships and maybe even the Olympics.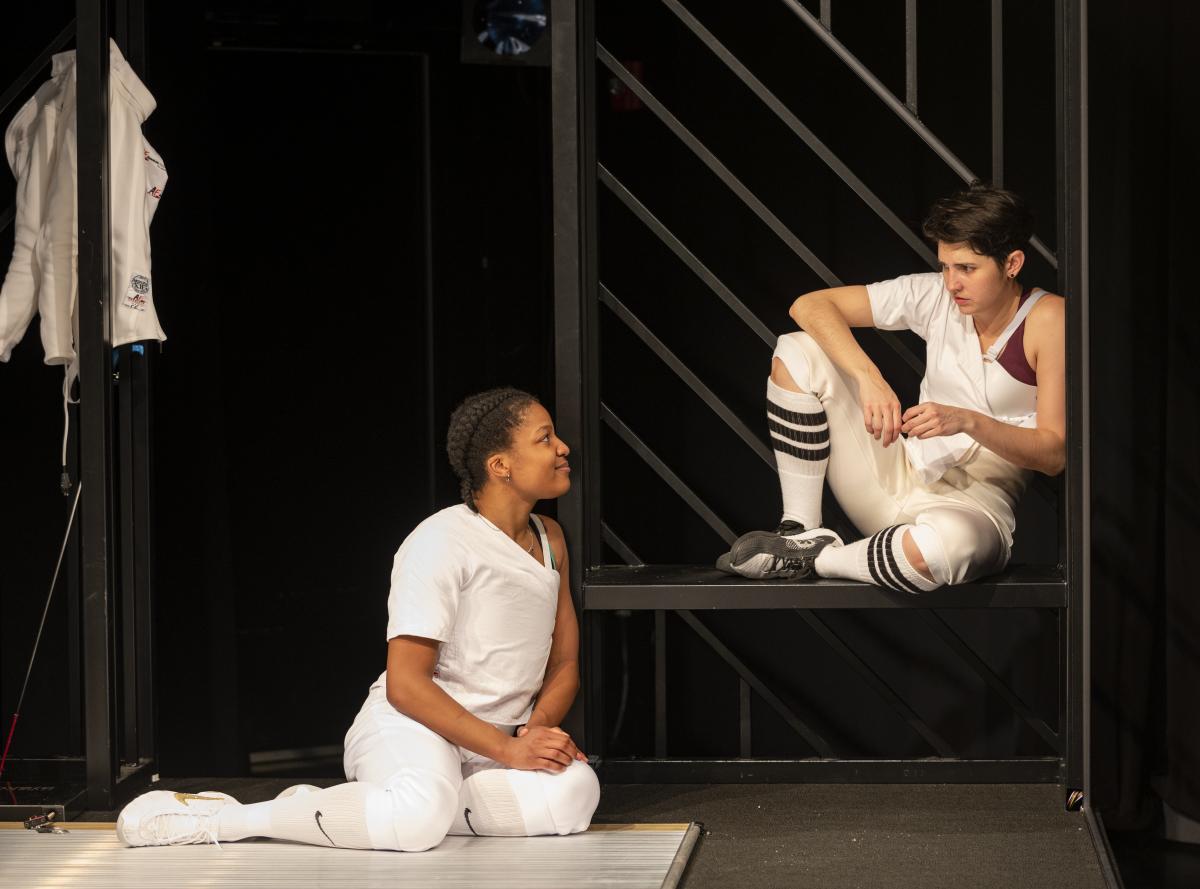 Their final match was so real I was almost holding my breath as first Athena then Mary Wallace scored a point.  Kudos to fight Co-Choreographers David Blixt and Christian Kelly-Sordelet for choreographing a totally realistic match, and to the cast members who took many lessons at Lincoln Square Fencing Club.  It was so worth the work!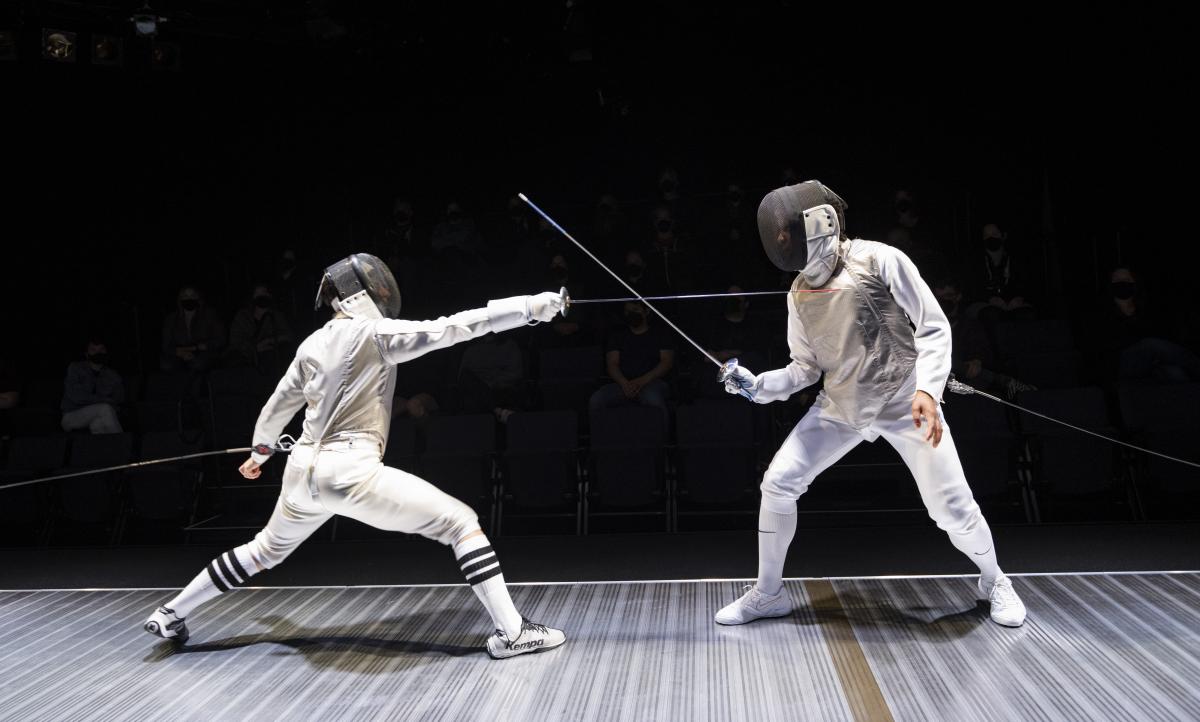 Note: Guests must show proof of vaccination before entering the theater.  Guests are required to wear masks while inside the building.
Athena runs through July 10th in the Gillian Theatre, Writers Theatre, 325 Tudor Court, Glencoe.  Free parking is available in the Metra lot across Green Bay Road.  Running time is 90 minutes, no intermission.  Performances are Wednesdays at 3:00 & 7:30 pm; Thursdays & Fridays at 7:30 pm; Saturdays at 3:00 & 7:30 pm; Sundays at 2:00 & 6:00 pm.  Tickets range from $35-$90.  FYI (847) 242-6000 or www.writerstheatre.org.