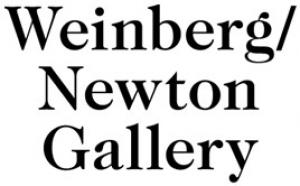 In concert with its ongoing virtual exhibition, Anthem, Weinberg/Newton Gallery, a non-commercial gallery dedicated to promoting the work of social justice causes, has partnered with the American Civil Liberties Union (ACLU) to present the virtual panel discussion "Art and Social Progress: Creating a Better World." Taking place on Wednesday, October 14 from 7 – 8 p.m. CDT the conversation will feature both visual and performing artists from the Chicago area, all of whom use art to address social justice issues. The event will begin with a showcase of artist performances, followed by a discussion of the intersection between art and social activism, particularly relevant during the 2020 election year. This panel is the second of a three-part virtual event series called Vote Like Your Rights Depend On It: 2020 Election Series.
WBEZ's Carrie Shepherd will moderate the panel, which includes former "Hamilton" Chicago actor and singer Ari Asfar, acclaimed performer, artist and researcher Ellen Rothenberg and social justice artist Adeshola Makinde.
"Our work at Weinberg/Newton Gallery always focuses on the intersection of art and social justice, and these conversations are key to our current worldview as we approach the November election," said Weinberg/Newton Gallery Executive Director David Weinberg. "We are grateful to the ACLU for helping us assemble a panel of astute voices to discuss how they approach social progress in their work as we all aspire to create a better world."
"Artists have long helped catalyze social change, as the talented artists on our panel exemplify," added Emmalee Scott, Director of Philanthropy and Engagement at the ACLU of Illinois. "So many artists have stepped forward to join the powerful activists who have taken to the streets to demand meaningful change across our country. The ACLU is committed to amplifying the voices of all people, including by fighting efforts to punish those who speak out to demand an end to police violence against Black people and by working to expand and defend voting rights."
The event is free and registration is required. To register, visit https://action.aclu.org/webform/art-and-social-progress-creating-better-world
Anthem is currently available for viewing online at http://anthem.weinbergnewtongallery.com, as well as the gallery's storefront windows at 688 N Milwaukee Ave., through Saturday, Dec. 19.
Planned to coincide with the 2020 election cycle and the November presidential election, Anthem looks past partisan divisiveness and focuses on the issue of voting as a fundamental right. Curated by Weinberg/Newton Gallery Co-Director Kasia Houlihan, the works on view in the exhibition examine familiar emblems of American patriotism, along with experiences of collective identity and acts of resistance. A window installation by Ellen Rothenberg, viewable in the gallery storefront from Milwaukee Avenue, showcases historical and contemporary images related to the voting rights movement in the U.S. over the past two centuries. Rothenberg's installation continues online, where visitors will be able to click and discover related supplementary media. The final of three virtual events taking place throughout the exhibition will be on Nov. 18 and consist of a virtual town hall led by ACLU of Illinois Executive Director Colleen Connell on the 2020 election.
About Ellen Rothenberg
Ellen Rothenberg's work is concerned with the politics of everyday life and the formation of communities through collaborative practices. Her performances, installations, and research projects have been presented at the Museum of Contemporary Art, Chicago; the Museum of Fine Arts and the Institute of Contemporary Art, Boston; the Museum of London, Ontario; Neues Museum Weserburg, Bremen; Royal Festival Hall, London; the Brukenthal National Museum, Sibiu, Romania; among others. Awards include NEA Regional Fellowships, the Bunting Institute Fellowship Radcliffe College Harvard University, Massachusetts Artist Foundation Fellowships, Illinois Arts Council Fellowships, and grants from the Charles Engelhard Foundation, LEF Foundation, and NEA Artists Projects. As Faculty Research Fellow at the Institute for Curatorial Research and Practice at SAIC in 2018-2019, she co-curated the international symposium and exhibition "Re:Working Labor" with Daniel Eisenberg. A Research Fellow at re:work Institute Humboldt-Universität zu Berlin in 2018, Rothenberg is currently a Visiting Fellow at re:work, 2020-2021.
About Ari Asfar
Ari Afsar is a singer/songwriter who's work can be seen on ABC, Disney, and Amazon. A graduate of Ethnomusicology from UCLA, Afsar released her EP, "Somewhere I Thought I'd Be." She is the composer of "Jeannette," a musical about the first woman elected into Congress, developed at the O'Neill NMTC where Afsar won the Lyricist Award. Last fall, She composed a piece, "Allegory," produced by the La Jolla Playhouse. She has opened for Michelle Obama, performed in the U.S. Institute of Peace, presented before Gloria Steinhem, and opened at the ACLU national conference. She was the original Eliza in Chicago's "Hamilton," Miss California 2010, top 10 at Miss America 2011, and top 36 American Idol Alum. She is the co-founder of "Until We Do It" providing masks to communities disproportionately affected by Covid-19.
About Adeshola Makinde
Adeshola Makinde is an artist based in Chicago and was raised in the Chicago suburbs. In his younger years, he attended predominantly white schools. This is something that shapes his work today, due to the fact that it was such a stark difference from the life he led at home with his immigrant parents from Nigeria. By going to schools with this sort of racial makeup, Makinde did not learn a great deal of Black history, if any at all. This is why the mission statement of his art practice is to educate by sharing the information he learns on his own personal journey of Black consciousness. His work today tends to challenge viewers to question the systems they find themselves in, which will hopefully cause them to have much needed conversations with those closest to them regarding social justice issues.
About Carrie Shepherd 
As a reporter and news editor for WBEZ-FM, Shepherd produces content for daily newscasts and WBEZ's website. She covers all parts of the news, with a focus on arts and culture. Before moving to the newsdesk, she was Senior Producer of "Morning Shift," where she was responsible for the overall editorial direction of the daily program. That included working with the host and producers to determine what stories to cover, how show segments were executed and what guests were interviewed. She also produced series like "Start the Conversation," which included interviews, call-ins and personal stories about how we approach the topic of death and dying. Shepherd's radio work has won awards and been recognized by the Associated Press, Chicago Headline Club, National Association of Black Journalists, and the Third Coast International Audio Festival.
About the American Civil Liberties Union
The American Civil Liberties Union (ACLU) was founded in 1920 and is our nation's guardian of liberty. The ACLU works in the courts, legislatures and communities to defend and preserve the individual rights and liberties guaranteed to all people in this country by the Constitution and laws of the United States.
About Weinberg/Newton Gallery
Weinberg/Newton Gallery is a non-commercial gallery with a mission to collaborate with nonprofit organizations and artists to educate and engage the public on social justice issues. Through artwork and programming, the gallery provides a vital space for open discourse on critical contemporary issues facing our communities. Connecting artists with social justice organizations, we work to drive change and cultivate a culture of consciousness.
History of Weinberg/Newton Gallery
In 2016, David Weinberg Photography became Weinberg/Newton Gallery. The change reflected the values of The Weinberg/Newton Gallery Family Foundation, which has been led jointly by David Weinberg and Jerry Newton since 2009.