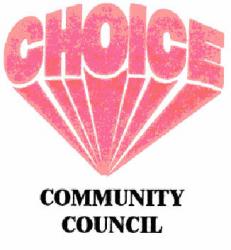 The Choice Community Council of Munster was founded in 1994 and is an open forum for any Munster resident who would like to help plan or organize events and programs that are aimed at drug, crime, gang, or violence prevention in Munster.
Choice plans events such as the National Night Out Against Crime, the Police & Fire Charity Softball Event, the Munster Red Ribbon Week Poster Contest, women's self-defense classes, and special speakers for the public. In addition, Choice also helps to fund programs such as Munster Crime Watch, Dog Walker Watch, town beautification projects, and more.
The group's activities and programs are funded through donations from the public and the purchase of pepper spray from the Records window of the police department, which is an ongoing fundraiser.
If you are interested in getting more involved with planning these types of community policing events and programs in cooperation with members of the Munster Police Department, please contact Officer James Ghrist at 219-836-6639 or jghrist@munster.org.
Interested residents are also invited to attend the Choice Community Council's first quarterly meeting of the year which will be held on Thursday, January 27th at 6:00pm at the Munster Town Hall. The meeting will be held in the Main Meeting Room and seating will be socially-distanced (masks are required for non-vaccinated participants). Please note that this is NOT a Neighborhood Crime Watch Meeting.